The Art of Fall Layering with Luxury in Mind
Layering clothes is a skill that can elevate your outfits while also serving a purpose. During the fall and winter months, coordinating ensembles featuring multiple layers can keep you warm and make transitioning from indoors to outdoors or day to night much more comfortable–without sacrificing style, of course.
But there is an art to fall layering. And as the experts, we're going to share our tips so you can learn the ins and outs. From staple pieces you'll want to have in your wardrobe to the essential rules to follow, we have you covered.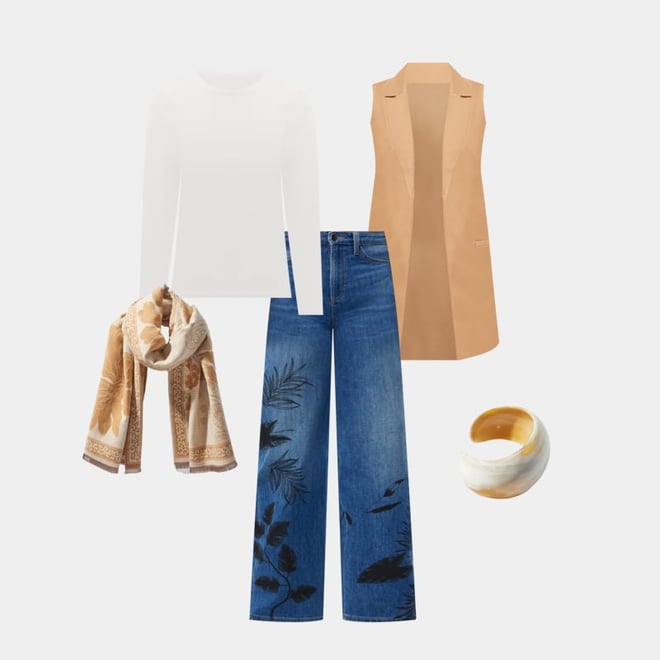 The Basics of Fall Layering
It might seem simple: just throw on a jacket and scarf over your sweater and walk out the door. However, there's wearing layers, and then there's layering. If you're trying to achieve the latter, you'll want to keep these tips in mind to find the perfect balance of style and functionality.
1. Layer from Thinnest to Thickest
Start with a thin layer as your base layer, then add thicker layers as you work your way out. Thicker layers — like jackets and sweaters — add more warmth than thinner layers do. Wearing your thick layers on the outside means they're easy to take off if you get hot.
Layering from thinnest to thickest also allows you to maintain your style as you remove layers, which is a key part of the third rule of layering clothes.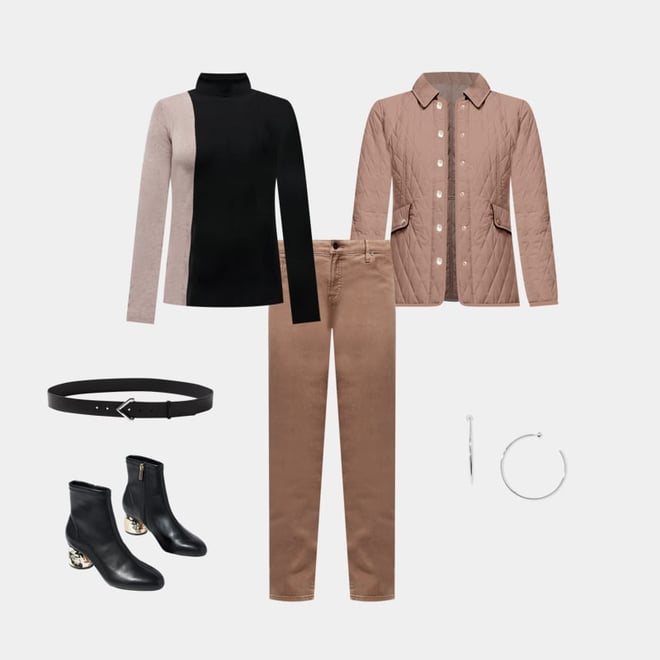 2. Aim for Two to Three Layers
When you're layering fall clothes, stick with two to three layers. Wearing too many layers can leave you feeling too warm and constricted. In our opinion, two or three is optimal. As we mentioned, you should start with a thin base layer, a slightly thicker middle layer, and a thick outer layer. You can even pair a simple tee or sweater with a vest for milder weather.
You can alternate between different types of short and long-sleeve tees, sweaters, jackets, vests, and even scarves to adjust your outfit for the weather. The options are truly endless.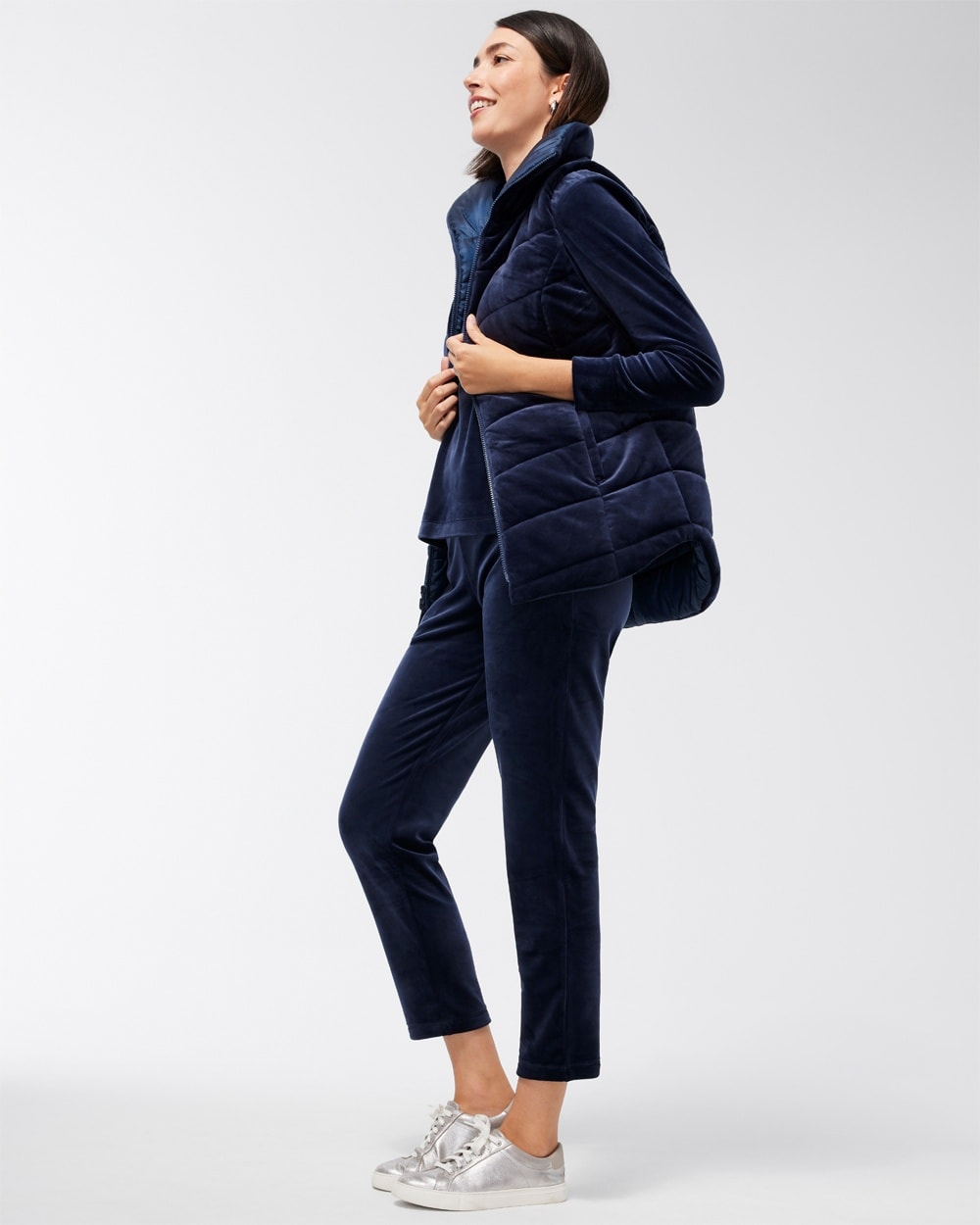 3. Outfits Should Work When Layers Are Removed
The last thing you want is a thick jacket or sweater you can't remove because of what you're wearing underneath. When you're putting together layered fall outfits, make sure your outfit still works if you get too hot and need to remove outer layers.
You should also consider the environment you're dressing for. If you normally wear more professional attire to work, wear something work-appropriate instead of a thermal beneath your jacket.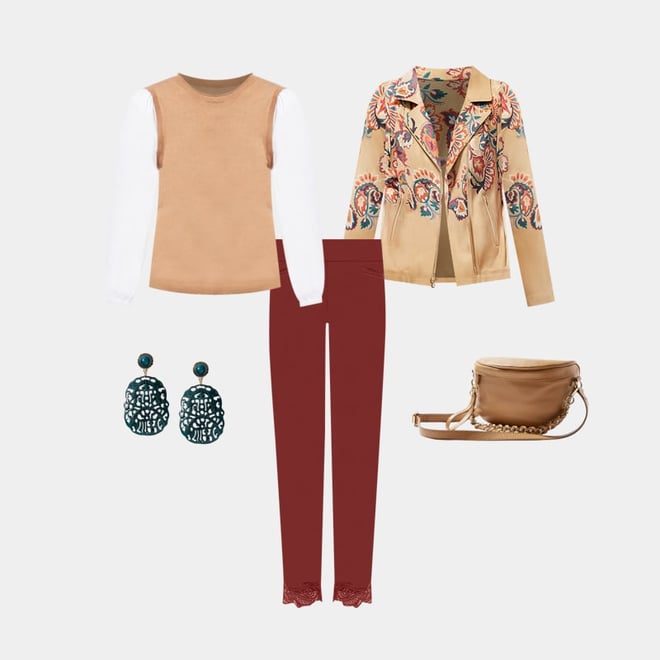 10 Fall Layering Staple Pieces to Add to Your Wardrobe
Here's a quick list of essential fall layering staples we recommend having in your closet:
When shopping for the above, we would recommend keeping variety in mind when it comes to thickness and styles while also choosing pieces that are easy to coordinate.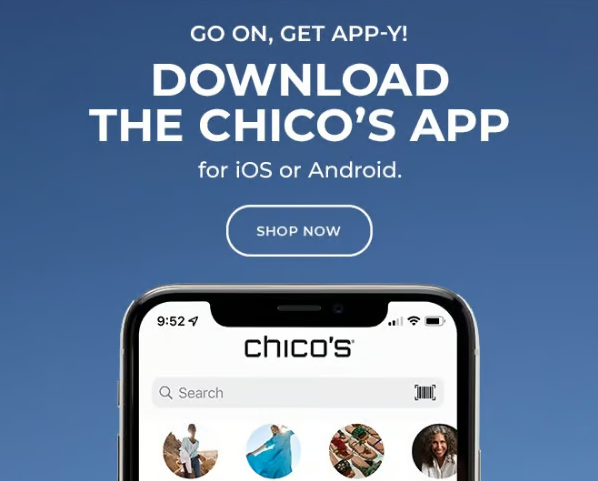 Put it Into Practice: 5 Layered Outfit Ideas
Now that we've outlined the basics, you can start layering clothes like an expert. To help you get started, we'll give you a few examples of fall outfits with layers.
1. Black & White Ensembles
Black and white is a tried-and-true combo that works during any season. Not only are black and white timeless, but they're also easy to put together. Whether you're putting together date night outfits or workwear, this classic combination will never steer you wrong.
Pair a black and white print long sleeve tee with trendy black denim flare jeans layered with a faux leather topper. This look is classic, easygoing, and chic.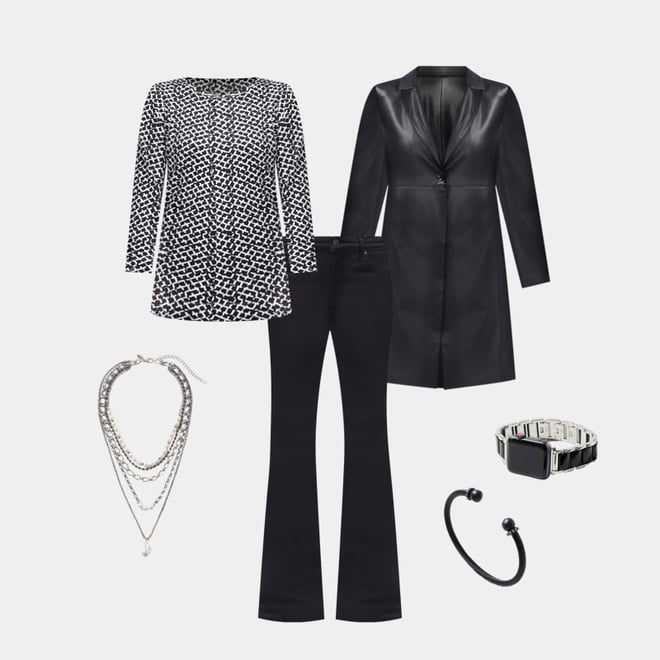 2. Embody Classic Luxury
Classic luxury clothing is defined by coats, dress pants, and other formal wear. These outfits are perfect for work and more upscale events.
To achieve this look, start with a fall topper that has fashionable details, like cutwork or embroidery. Pair it with a classic button-down shirt in either solid or print, and finish it with easy-to-wear bottoms like Chico's Juliet pants. Simplistic, elegant jewelry can tie it all together.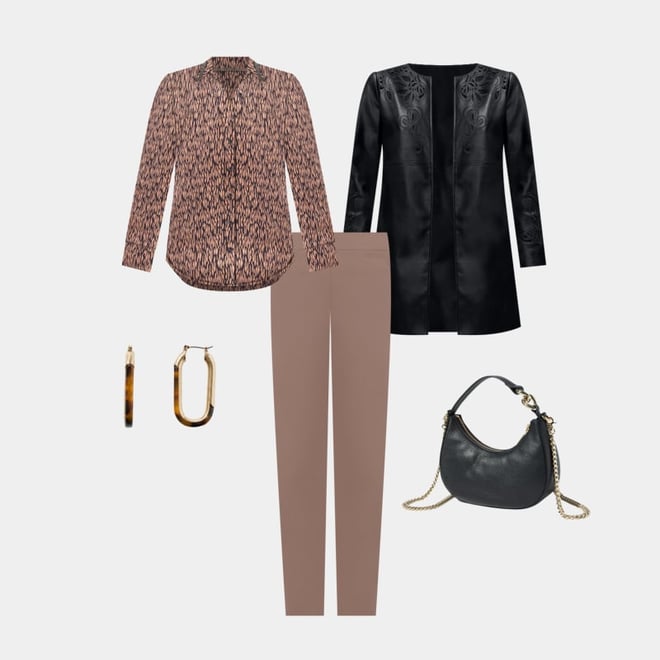 3. Bold Faux Leather Looks
A nice jacket is a fall essential, and structured faux leather jackets make a strong statement. One thing about styling faux leather is that it's exceptionally versatile–this also applies to jackets. For your everyday look, a classic black faux leather blazer is the perfect match for a white turtleneck and black jeans — especially when you choose the right denim leg shape.
But faux leather transcends classic black. Add variety to your wardrobe with faux leather looks in neutral tones or made from textured materials. Let it be the focal point by wearing it over a tunic, or create an eye-catching ensemble that takes your fall layering to the next level with puff sleeve tops. For days that don't quite warrant a jacket, try faux leather vests instead.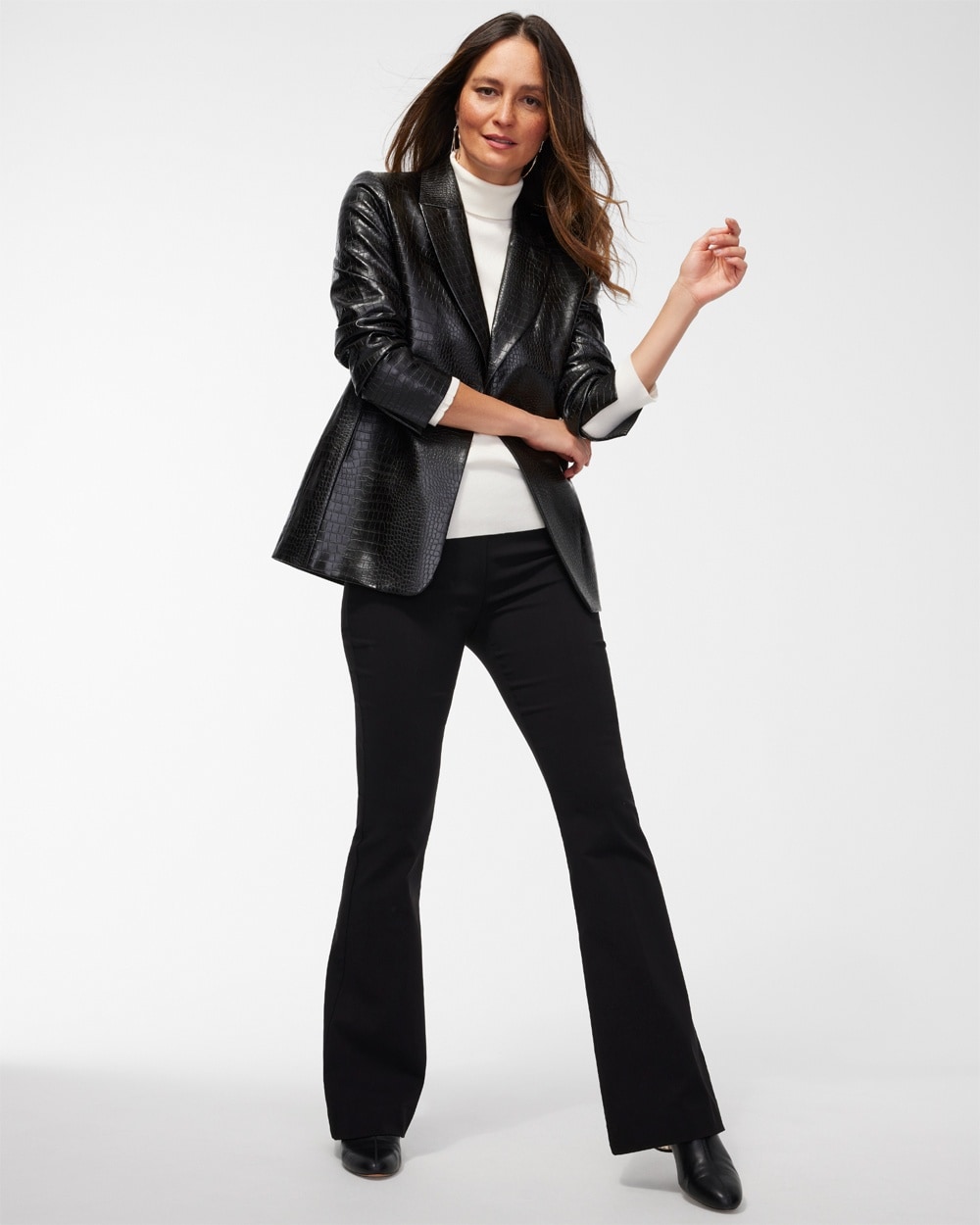 4. Cozy Up with Autumnal Warmth
Autumn colors like browns, reds, and oranges embody the feeling of autumn, so they're an excellent choice for adding some color to your fall layers. For something new and unique, try ponchos and ruanas that feature warm autumn colors paired with knit tanks and embellished denim.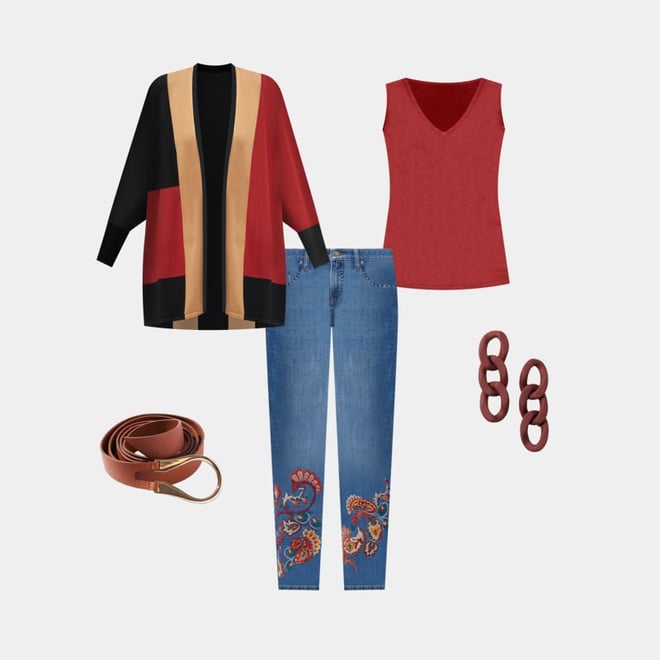 5. Colorful, Casual Elegance
When you want something different, colorful, casual layered outfits are an excellent way to showcase your personality and get creative with your wardrobe. Choose a mix of cool and warm hues to work color into each outfit without limiting yourself. With a complimentary palette, you'll be able to coordinate endless eye-catching fall outfits.
Start with a cardigan in a warm seasonal color like camel, then add a colorful tank in bright ochre yellow and an a neutral print scarf to tie everything together.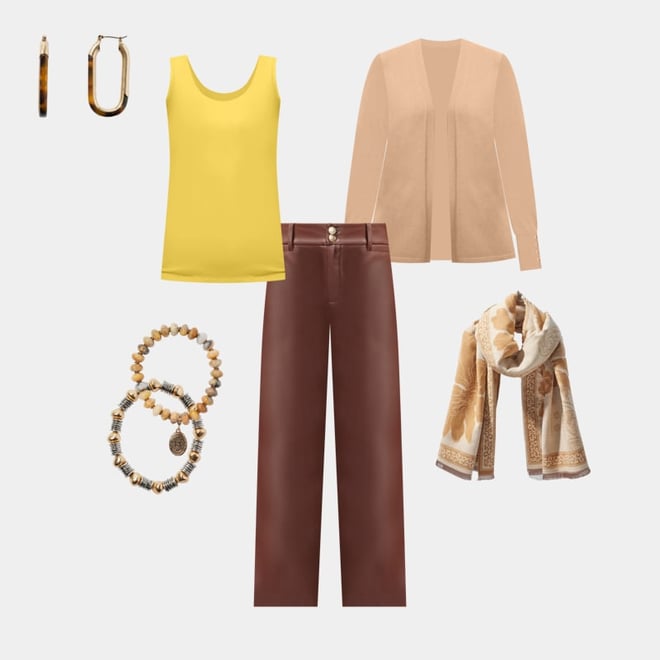 Own the Layered Look This Season
With our outfit inspiration and tips, you're ready to create your own layered fall outfits that cater to your personal style. Shop our new arrivals to find essential pieces for layering for fall.
From our sophisticated Black Label collection to our fashion forward Zenergy® athleisurewear, Chico's latest additions embody the trending colors of the season so you can recreate these trendsetting fall layering look.