Picking the perfect denim leg shape is such an important part of finding your next favorite pair of jeans . When it comes to selecting women's jeans, we know it can often be difficult to figure out which shape is the one for you. The possibilities are endless because each shape has something unique to add to your wardrobe and your figure.
Finding a good jean shape can make a huge difference in making your fabulous denim piece the focal point of your outfit. That's why we've created several denim leg shapes to match your style and body.
All of Chico's jeans are inspired by women everywhere and carefully crafted for the ultimate fit, no matter what shape you choose. We want to help you take the guessing out of jean shopping. Sorelax and let us help you envision the shape of your next favorite pair of jeans.
A great place to start when choosing the right denim leg shape is your body type. Certain styles like jeggings can help accentuate your curves while smoothing away any unwanted areas. It is also important to consider comfort and how you want to feel in your jeans. Do you prefer looser-fitting jeans, or do you like a tight fit? Your overall outfit can also help determine what type of shape you should go for.
Ask yourself, are you wearing boots or heels? What silhouette are you trying to achieve? More importantly, always choose the shape that you feel the most comfortable and happy in. Trust us: You'll look amazing no matter what! 
Now, with all of this in mind, let's divein to our helpful guide for selecting the perfect jean shape: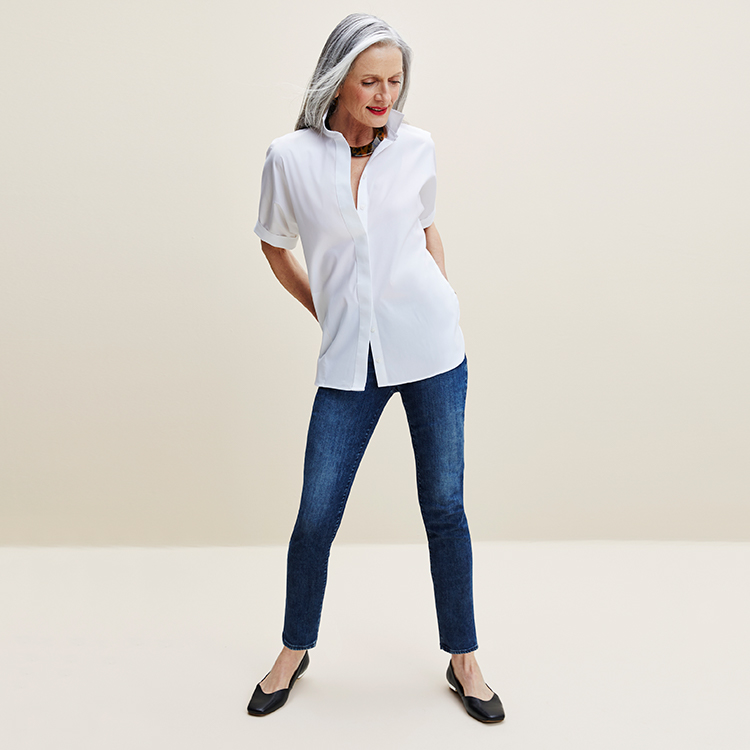 If you are looking for a full-length even silhouette, then try our straight-leg jeans. This figure-friendly shape remains linear all the way from the top of the leg to the knee and continuing down to the opening. One of the distinct features of the straight-leg shape is that it does not narrow or widen below the knee.
Straight-cut jeans are perfect for any look, they can be either dressed down with a cute tee and sandals or dressed up with a stylish blouse. This shape goes seamlessly with so many combinations. Straight-leg jeans are truly a great option for every woman. Chico's straight-leg jeans are beloved for their never-ending versatility and comfort.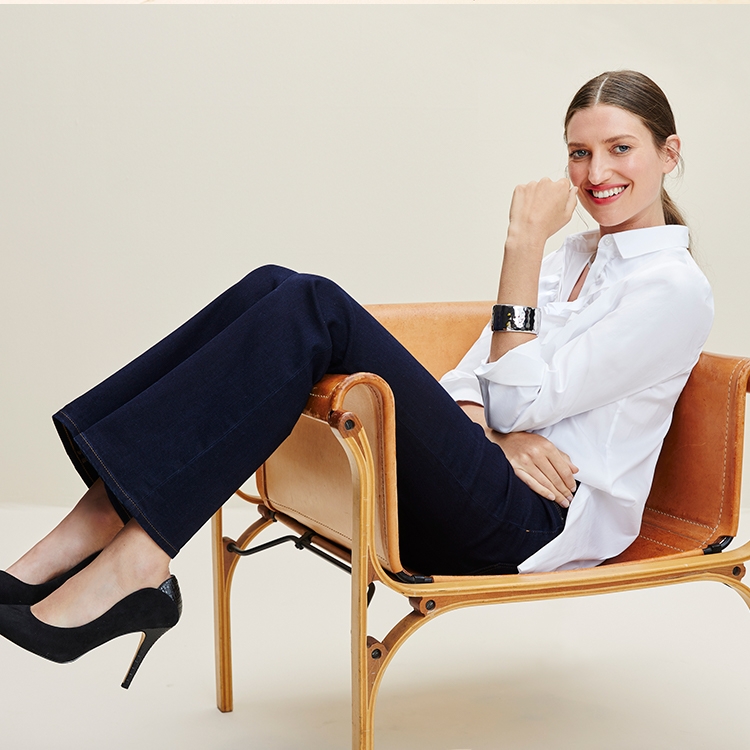 One of the most popular jean shapes out there is the bootcut style. Our bootcut and wide-leg jeans feature lightweight fabric and a looser shape at the bottom for maximum comfort. The loose, wide-cut bottom gives you plenty of space to easily move around throughout your day. Bootcut jeans have been a longstanding classic for a reason; they are such a timeless look. This slightly flared shape pairs well with any type of heel.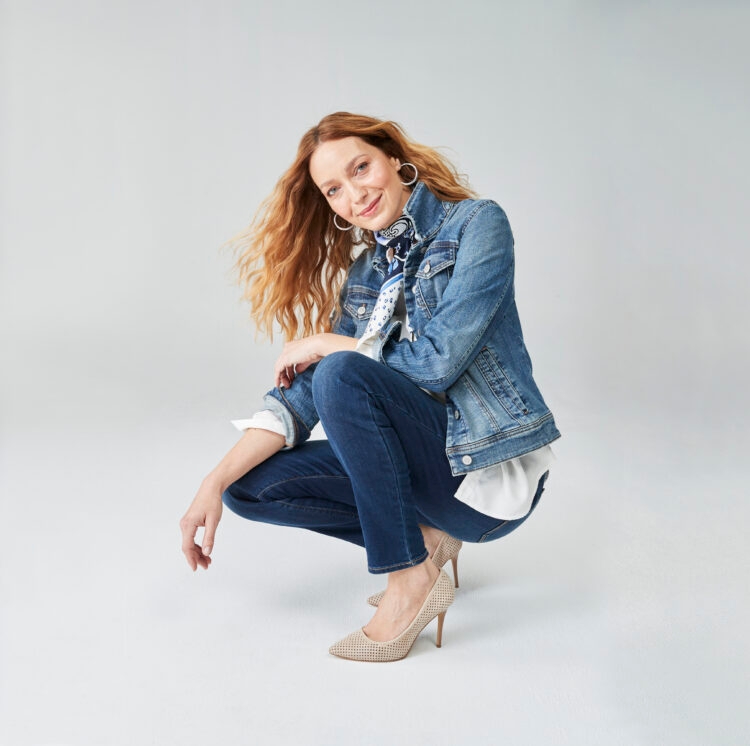 Speaking of shoes, this next shape is calling all shoe lovers. Our sleek jeggings open the door to endless shoe possibilities. This type of shape helps lay the perfect foundation for a multitude of classic, stylish fits. You can easily pair jeggings with booties, heels, wedges, and sandals. Plus, jeggings help give you a flattering form and shape. Everyone needs a good pair of comfy jeggings in their closet.
Some of our jeggings even come with an elastic waist, ensuring the most comfort while giving your outfit the ultimate look. Our jeggings also help give you an amazing silhouette with the added comfort of legging material. The professional look of our jeggings allows you to dress them up while enjoying their silky texture. This form-fitting option is sure to give you a confidence boost in any outfit. 
Remember, always trust your gut, and never be afraid to try something new. You just might be surprised at how good you look in a shape that you've never tried before. All of Chico's jeans come in a variety of lengths, including ankle, crop, and full-length for maximum customization. Fall in love with your next favorite jean shape today.