Pieces to Polish Your Look
The true essence of the polished look lies in choosing the right styling elements. Creating a sense of refinement doesn't require extravagant accessories or outfits. Instead, understated elegance can be found in thoughtfully layering pieces.
We'll cover how to look polished with your favorite clothing items, including tips on layering and personalization. From sweaters to blazers to vests and more, learn how to expertly curate your outfits to look put together no matter the occasion.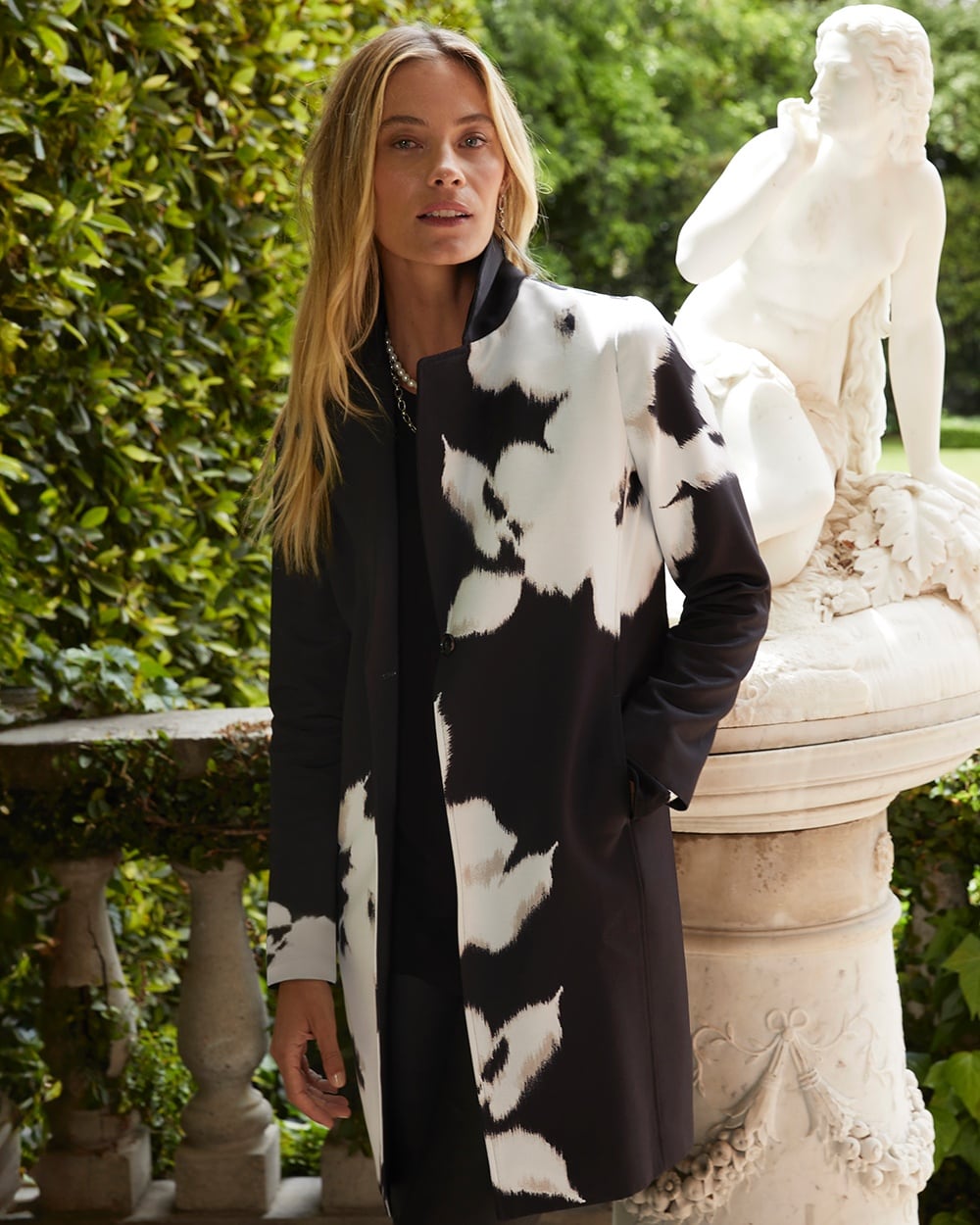 What to Keep in Mind When Going for a Polished Look
Attention to detail is key when striving for a polished look. Whether you're dressing for a professional setting or running errands, you can achieve a put-together look by thoughtfully styling everything you wear.
When crafting your refined style, it's important to keep the third piece rule, your lifestyle, and your personal preferences in mind.
The Third Piece Rule
A little trick called the third piece rule can help you understand how to look polished for any occasion. The third piece rule is simple: add a third item to your ensemble to transform basic outfits into the polished look you want to achieve.
Pick from a range of accessories to meet the third piece rule, from a hat to a scarf or jewelry.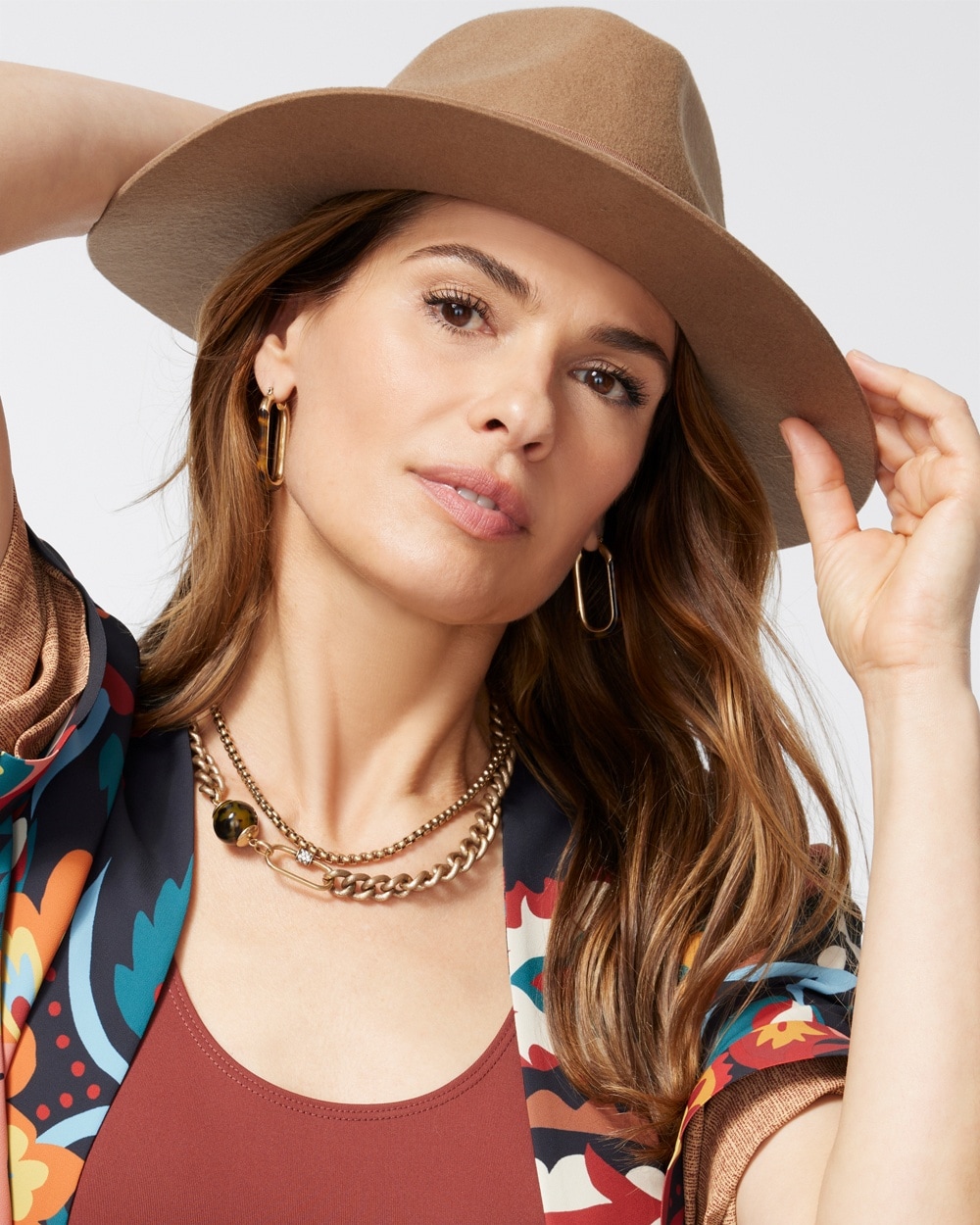 Your Lifestyle
Your lifestyle plays an integral role in how you go about crafting these outfits. Looking polished doesn't have to feel restricting or out of place. You can easily elevate your wardrobe whether you're dressing semi-casual for social events or dressing professionally for the workplace.
Consider the type of job you have, whether it's a corporate setting requiring formal attire or a relaxed environment that encourages business casual wear. You can fine-tune your ensembles to look polished in any setting.
For example, more professional environments call for tailored pieces, like blazers and classic button front shirts. On the other hand, if you spend a lot of time on the go, prioritize comfort and practicality by opting for versatile athleisure outfits.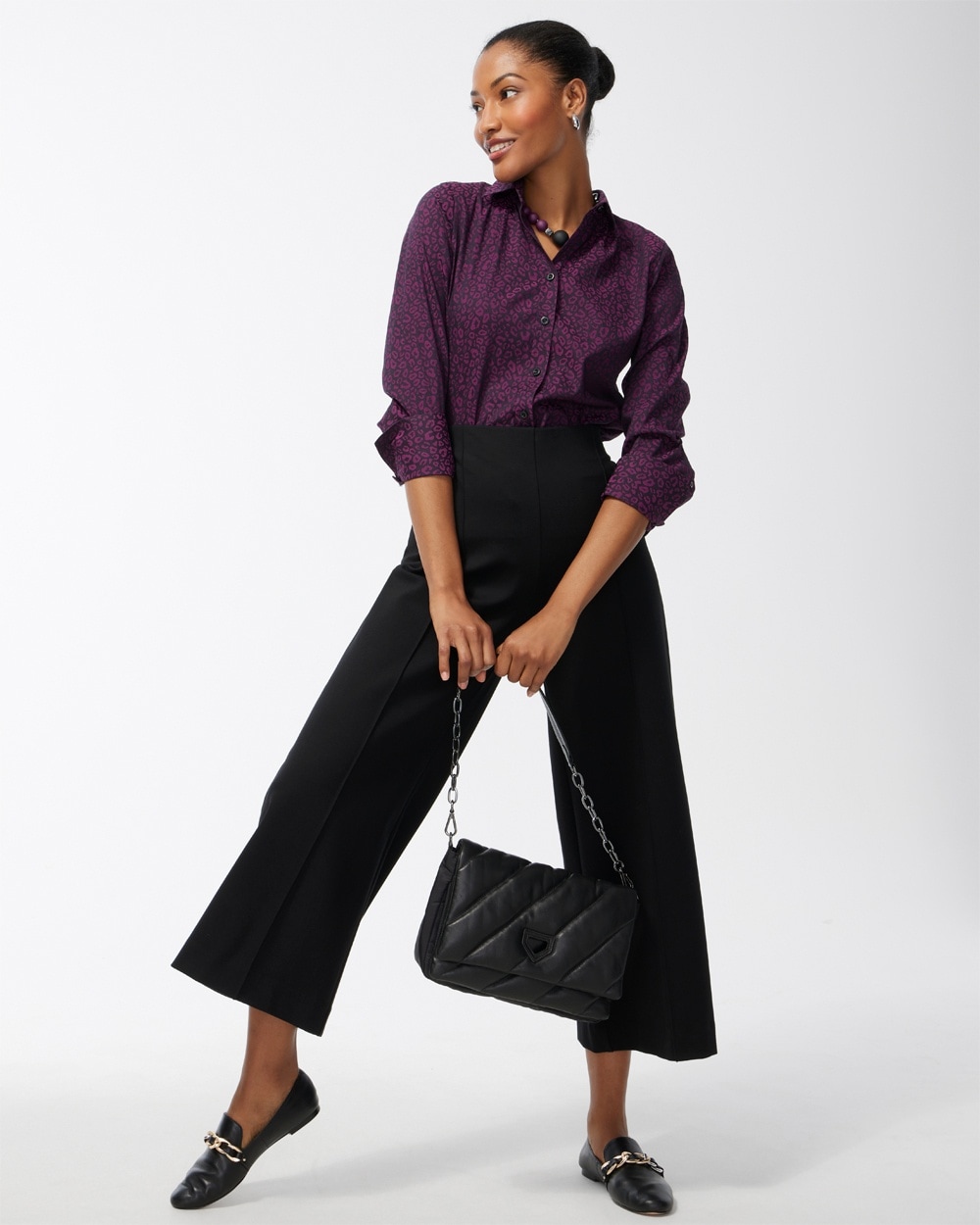 Personal Preferences
Allowing your personality to shine through your wardrobe is key to feeling confident and polished. While the essence of a polished appearance lies in sophistication and attention to detail, your personal preferences add the unique touch that makes it distinctly yours.
Consider your personal style, whether it be classic, minimalist, eclectic, or trend driven. Someone with a classic fashion aesthetic might lean towards timeless pieces like well-fitted cardigans and slim leg pants, while those with an eclectic taste might experiment with faux leather toppers and wide leg jeans. Both are great options—the most important thing is your look is true to you!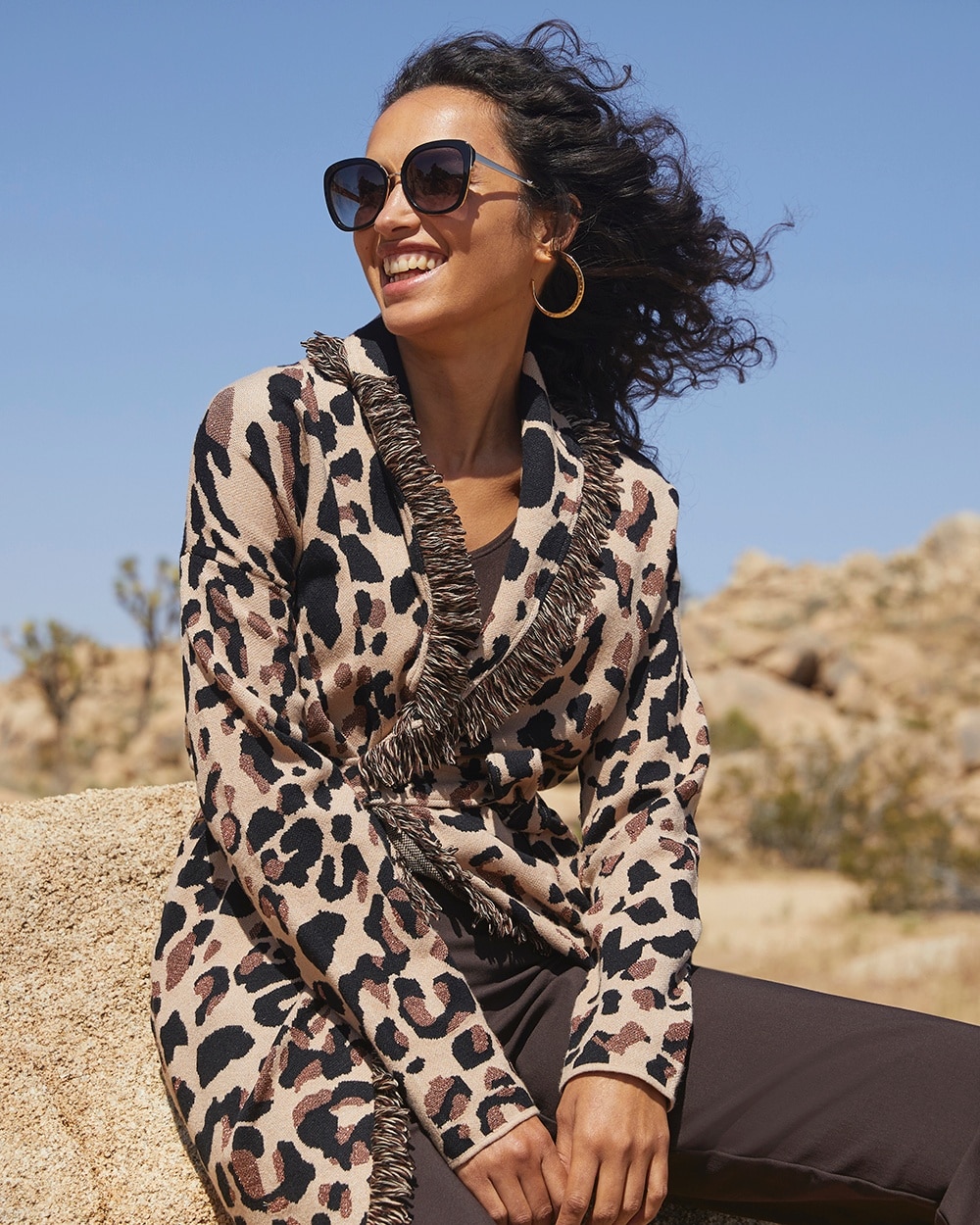 The Secret to a Polished Look: Three Layers
Unlocking the secret of how to look polished and put together involves artful layering. Beyond the foundational pieces, a three-layer approach will help you achieve a refined appearance with ease.
Whether it's a classic blazer or a cozy cardigan, layering an outerwear component adds visual interest and sophistication to your ensemble. In addition to the foundational duo of tops and bottoms, additional mid and outer layers, such as vests or sweaters, take your style to the next level.
When picking out your clothes, keep in mind that layers are intentional, adding to the curated feel of this look.
6 Essential Finishing Pieces for a Polished Look
The art of layering is key to achieving a polished look. Finishing pieces add finesse and elegance to your outfits, becoming crucial components that complete the polished ensemble you've been striving for.
Sweaters
Sweaters can easily be dressed up or down to match your personal style and needs. Thanks to their versatility and timeless appeal, sweaters play a pivotal role in creating a polished look. A well-chosen sweater adds both warmth and grace to your outfits.
Make your office ensembles shine by pairing a classic pencil skirt with a lightweight woven sweater and a fitted blazer, creating a silhouette that exudes professionalism and style. For a more relaxed yet polished weekend outfit, throw on some comfy slim-fit jeans with a turtleneck sweater.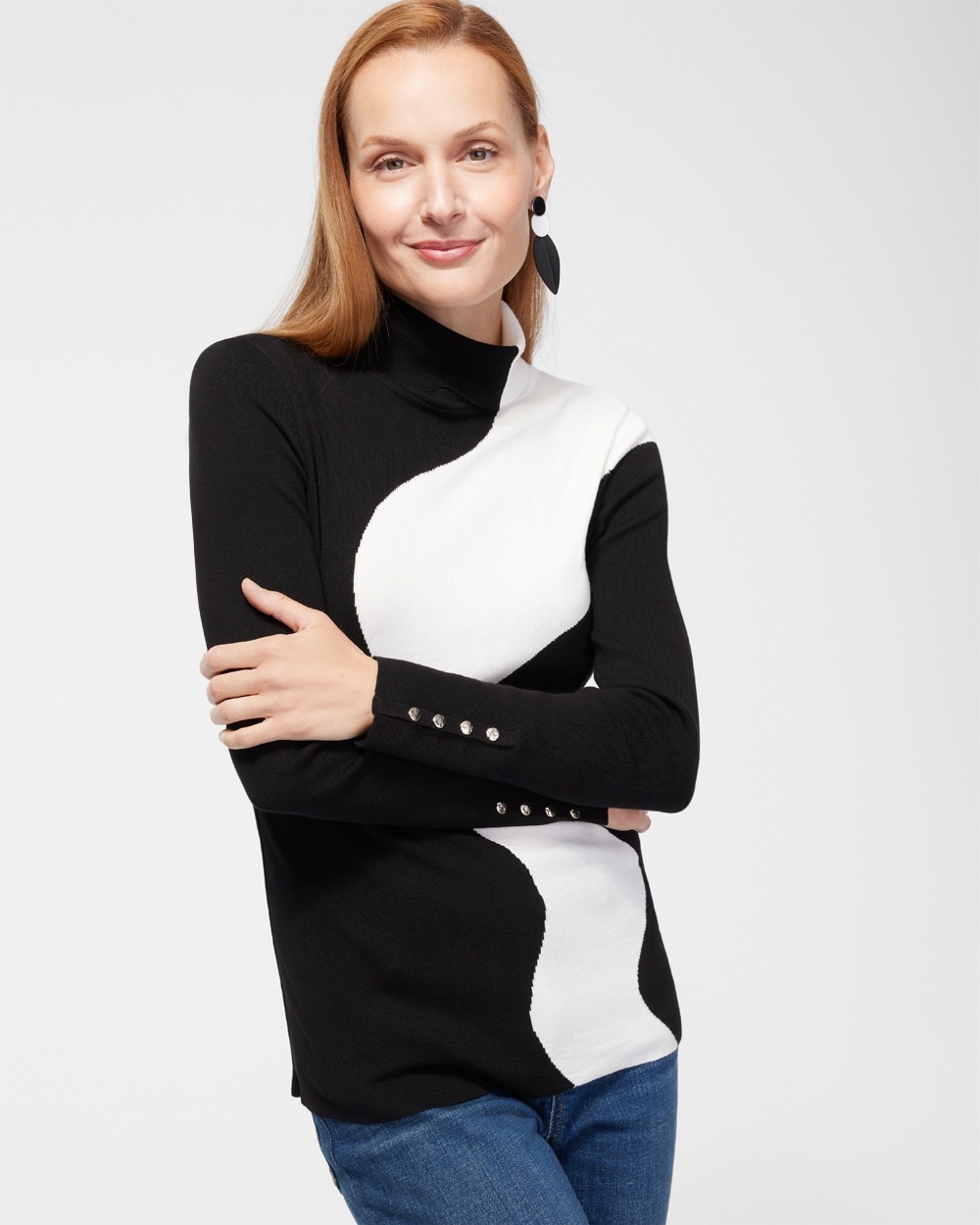 Blazers
A timeless layer, blazers add a level of refinement to any outfit. Blazers can transform a casual ensemble into a polished look or be worn as a part of professional attire. Whether well-fitted or oversized, neutral or bold, blazers add depth and structure.
When heading to a formal event, pair a blazer with sleek trousers and a blouse for a modern, refined feel. In a more laid-back setting, wear comfy leggings with a fitted top under an oversized blazer for a fashion-forward appearance.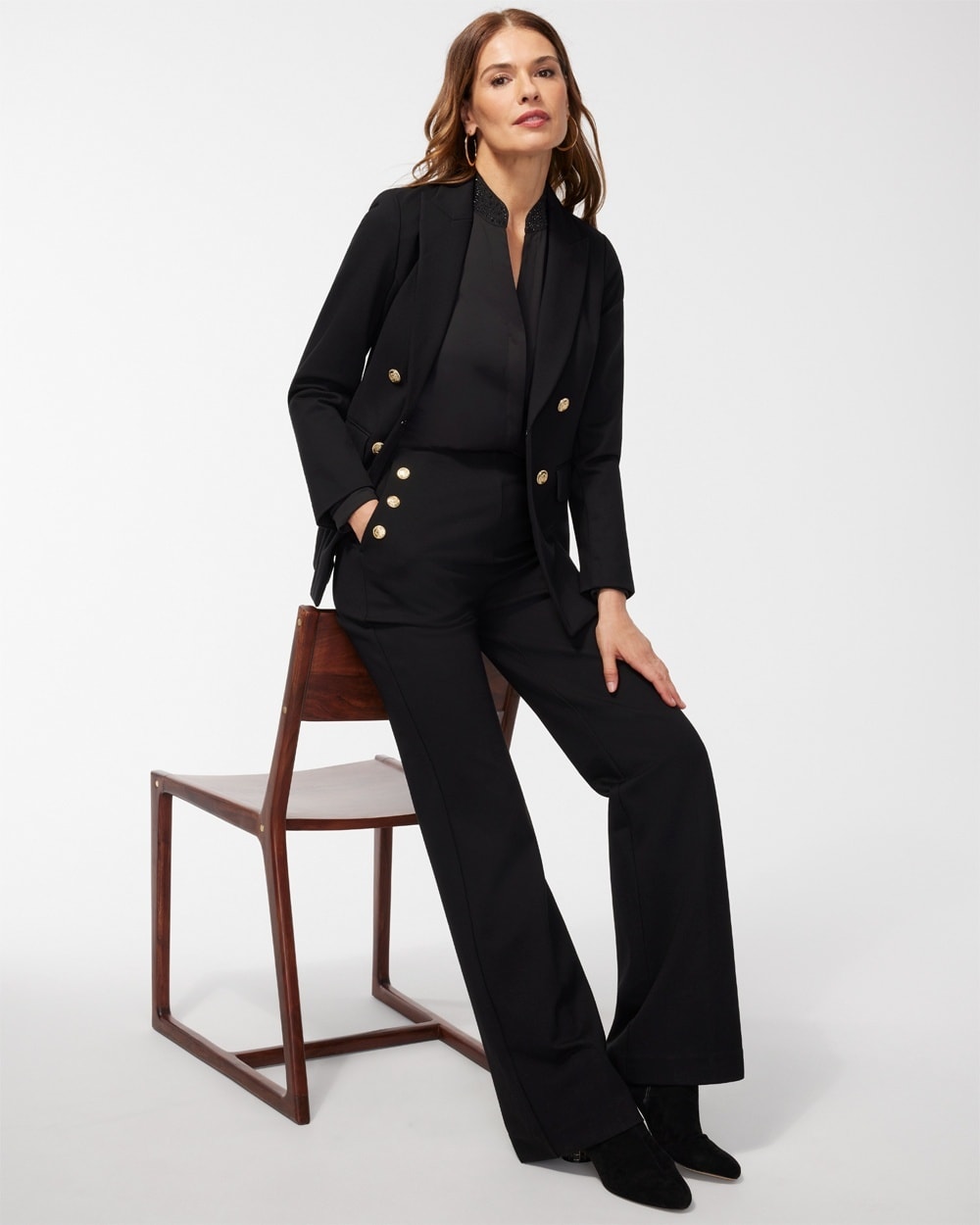 Jackets
Jackets and coats are layering staples that add warmth and style to your outfits. Not only are jackets completely functional, but they also serve as a statement piece to elevate your style. Choose your jacket based on the occasion, weather, and personal preferences.
Add an edge to an all-black outfit with a stylish cropped jacket to achieve the perfect balance between casual comfort and polished elegance. Try out faux leather styling by pairing your favorite slim pants and turtleneck with a faux leather jacket.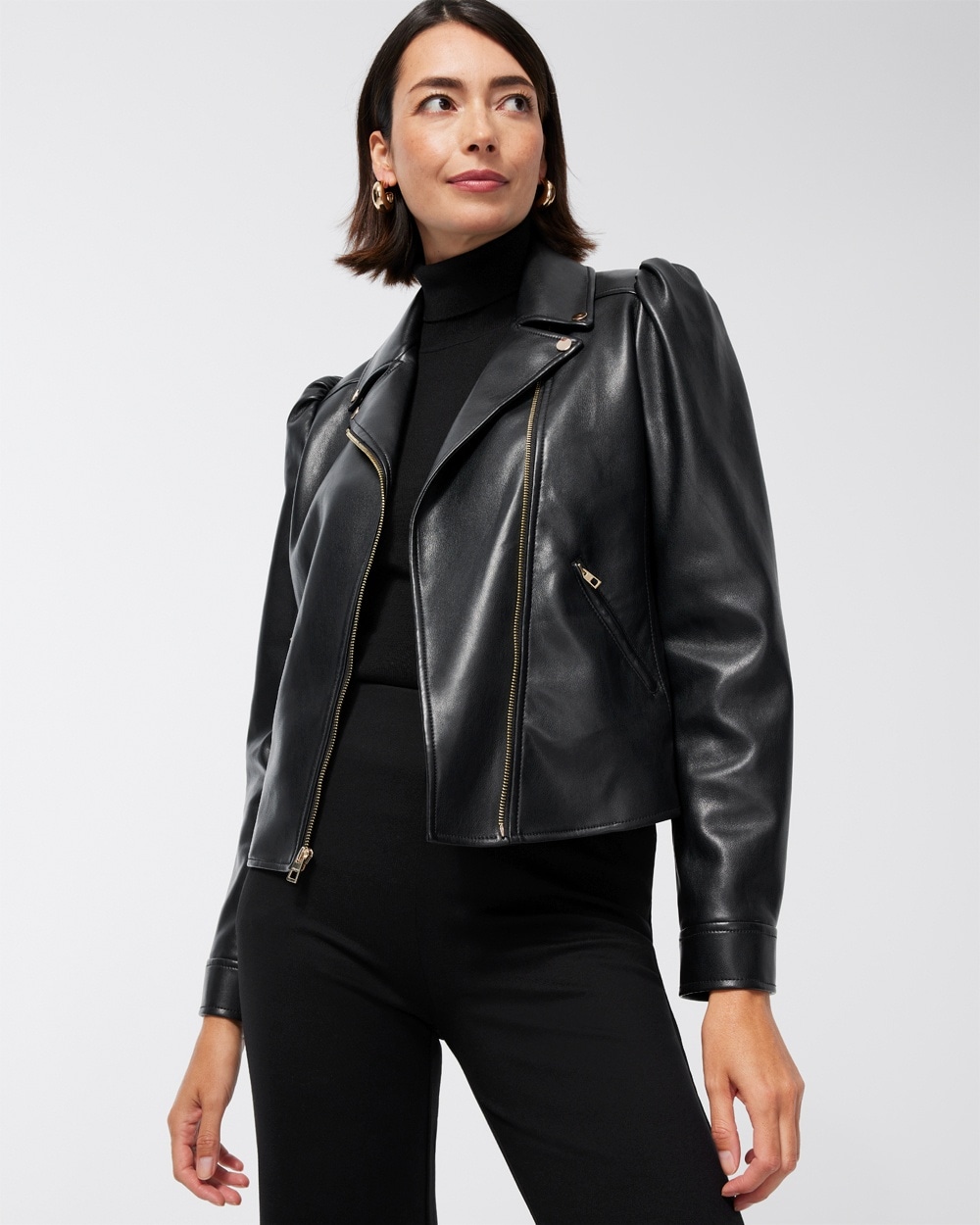 Cardigans
Experiment with fall layering by adding different types of cardigans to your wardrobe. Cardigans are exceptionally versatile and can be easily integrated into anyone's closet. They provide comfortable elegance without compromising on functionality.
Go for cozy chic by layering a long-line cardigan over a simple tee and high-rise jeans. A printed cardigan adds a pop of color and uniqueness to otherwise simple outfits. Wear a floral cardigan over a classic dress, finished off with a thin belt around the waist to tie it all together.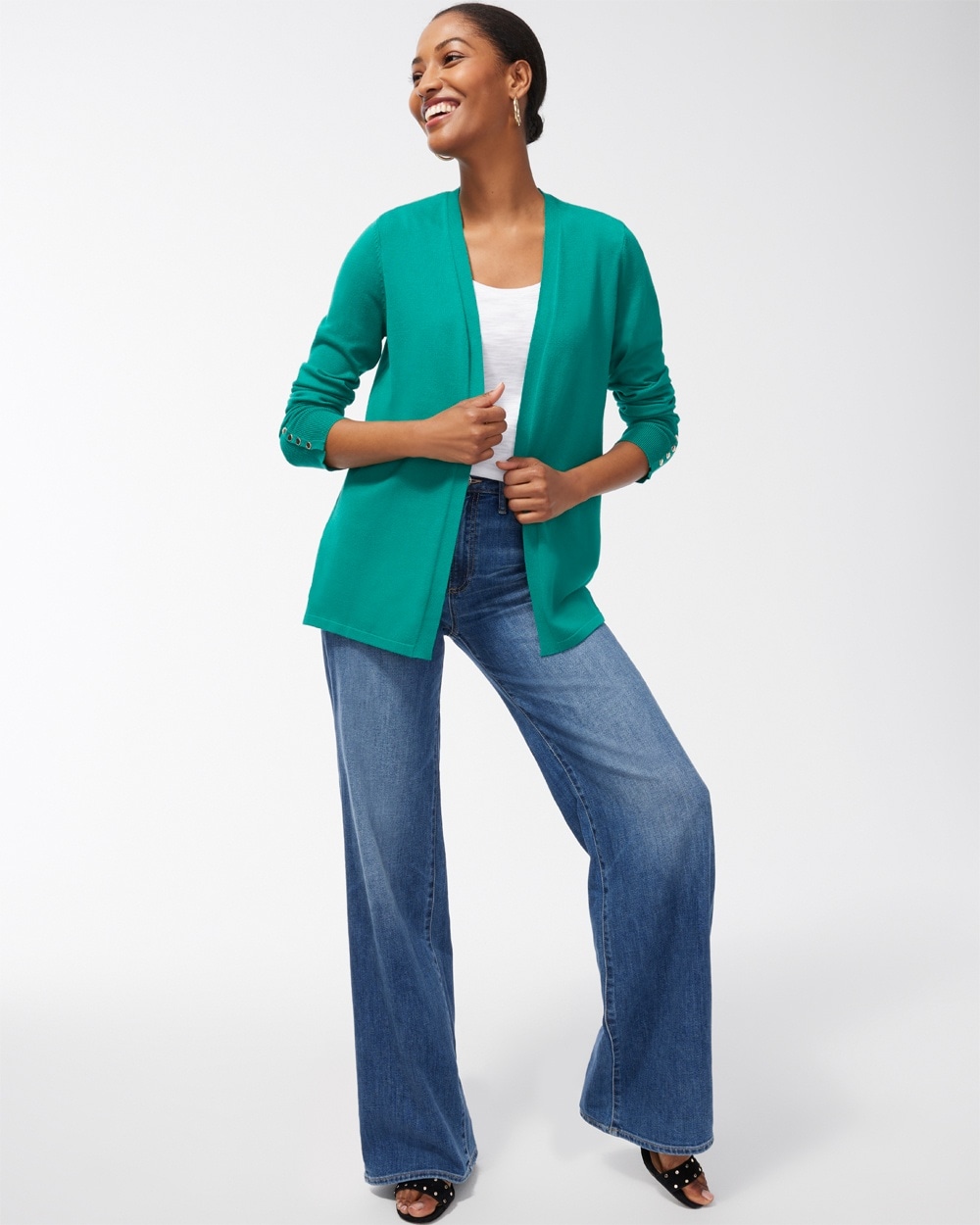 Ponchos
Add a bit of bohemian elegance to your polished looks with a poncho. Ponchos add a distinctive layer that effortlessly elevates your outfit. Both versatile and comfortable, ponchos are a unique and fun choice for cultivating a polished appearance.
Drape a tailored poncho over a monochromatic outfit, such as a sleek turtleneck and tailored pants, to create shape. Wear a printed poncho over a classic button-down shirt with faux leather pants for an ensemble that plays with texture.
Vests
Vests are an essential piece for creating polished looks, providing a unique layering option that adds dimension to your outfit. When thoughtfully paired, a vest can add structure and personality to your ensemble while serving as a transitional piece for different seasons.
For an effortlessly chic ensemble, pair a tailored sweater vest with button-down shirt and tailored trousers. This look is perfect for professional settings or a day out and about. Add a bit of edge to your style while keeping that sophisticated flare by wearing a faux leather vest over a patterned blouse with wide leg pants.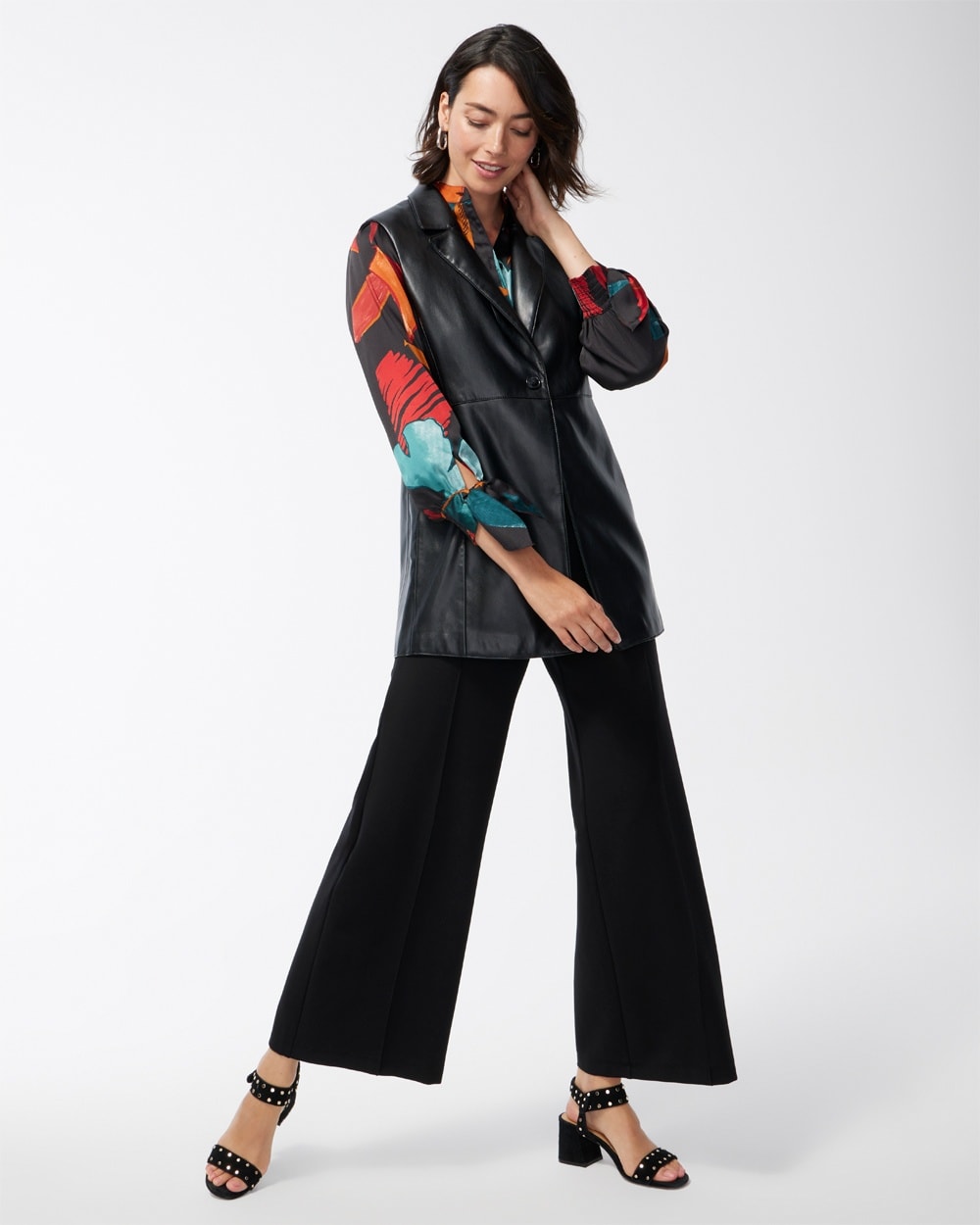 Find the Third-Layer Pieces That Fit Your Style
Mastering the art of putting together polished looks involves finding the third-layer pieces that fit your personal style. Whether it's a sweater, vest, or poncho, choosing a versatile addition enhances your wardrobe while allowing for both sophistication and individuality.
Take your style to the next level by exploring our vast selection of layering pieces. A timeless blazer or vibrant poncho will help you achieve the third-piece rule while staying true to you. Shop Chico's new arrivals to find the perfect pieces to add to your wardrobe.