How to Embrace Your Inner Coastal Grandmother
The coastal grandmother aesthetic originated from TikTok and describes a relaxed, yet elegant beachy style commonly worn by grandmothers living along the coastline.
This style quickly gained momentum on social media because it embodies a classic elegance and carefree lifestyle. The timeless blend of grace, relaxed comfort, and a simple color palette are the foundation of the emerging coastal grandmother trend.
If you're a carefree spirit, beach lover, or want to live more comfortably, the coastal grandmother style might be the perfect option for you. Keep reading to learn more about this fashion style and the essential pieces you need to perfectly embody this trend.
What is the Coastal Grandmother Fashion Style?
The coastal grandmother trend fuses timeless sophistication with a relaxed beachy style that perfectly embodies the carefree spirit of coastal living. Characterized by soft colors, flowing fabrics, and vintage-inspired details, this style is an ideal choice, whether you're picking out dresses, tops, bottoms, or top layers.
Iconic films like The Notebook and Something's Gotta Give exemplify this trend, showcasing styles that blend vintage elements with enduring style. Both movies feature chic, mature ensembles that are a perfect fit for living and playing by the sea.
The coastal grandmother style embraces ageless pieces and pays tribute to the tranquility and comfort of this lifestyle.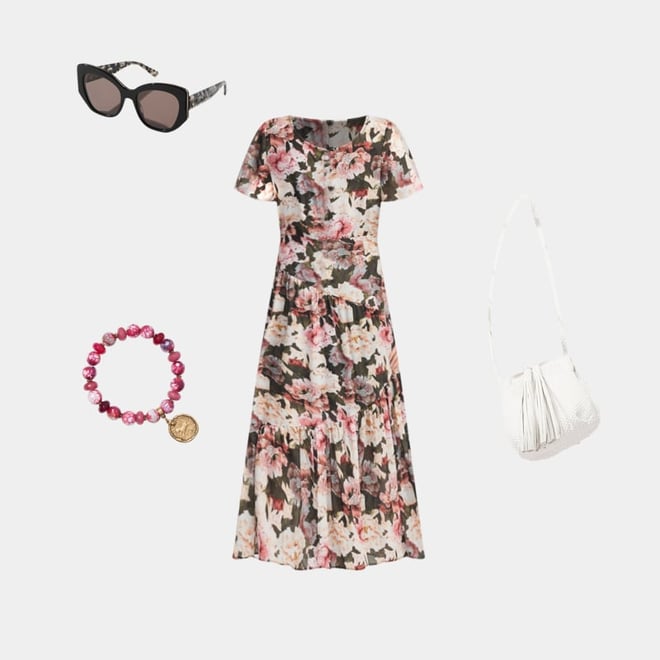 Elements of Coastal Grandmother Fashion
Drawing inspiration from the ocean and nature, the coastal grandmother fashion style is one for those who want to master the art of dressing gracefully yet comfortably. This style creates a look that transcends trends (and time). A few essential elements of coastal grandmother fashion include:
Neutral Colors
Coastal grandmother fashion uses a neutral or soft color palette that gets inspiration from the colors of the beach. These neutral colors are versatile and can create a cohesive look while allowing for pops of color inspired by the coast. White or cream colored clothes are also a big part of this trend.
For example, a white eyelet dress pairs well with blue or green accessories. Think soft whites, sandy colors, and muted cool tones that evoke peacefulness and reflect the coastal ambiance.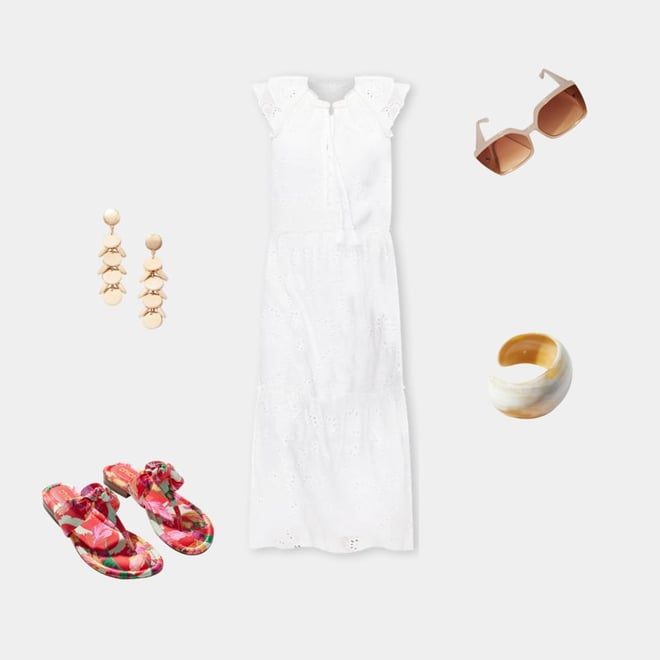 Light Fabrics
Coastal grandmothers dress comfortably yet classy. Light, airy fabrics like cotton tunics allow for maximum comfort in warm weather while embracing the laid-back, elegant, and effortless coastal grandmother vibe.
Cotton in particular is soft and breathable, making it a favorite on hot days. With natural fibers that allow for maximum air circulation, cotton tops are comfortable and cooling while providing effortless movement.
Linen is another beloved fabric by coastal grandmothers because it has a slight texture and loose weave that's comfortable, airy, and charming. When paired with neutral colors, linen is ideal for beach climates.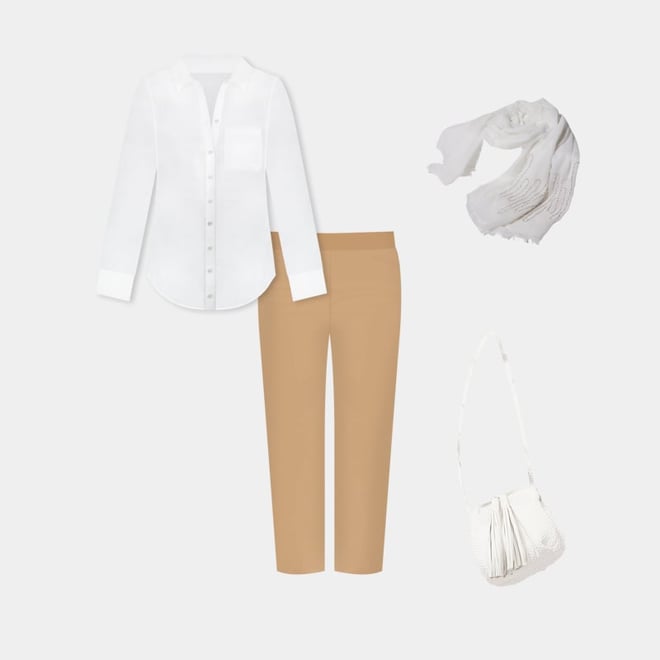 Flowy Silhouettes
Flowy silhouettes like loose-fitting summer dresses, skirts, and tops in relaxed cuts create a sense of movement. These relaxed silhouettes provide comfort while capturing the ocean breeze and flowing like the tide.
Consider wearing maxi dresses made with soft, lightweight fabrics like cotton, allowing you to float through the day with a sense of freedom. And remember, prints are not off limits—just be sure to choose one that's laidback with muted colors.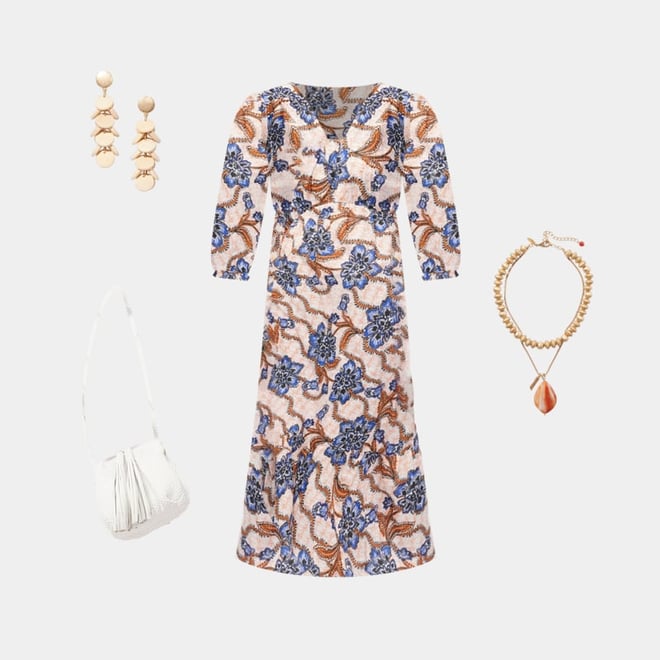 Practical Shoes
The coastal grandmother style requires practical shoes that allow you to enjoy a beach lifestyle. Sandals with an open-toe design balance style and breathability make walking on the beach even more enjoyable. However, for a more modern take, try stylish sneakers. Sneakers are a versatile choice for comfort, especially for those who want to stay active.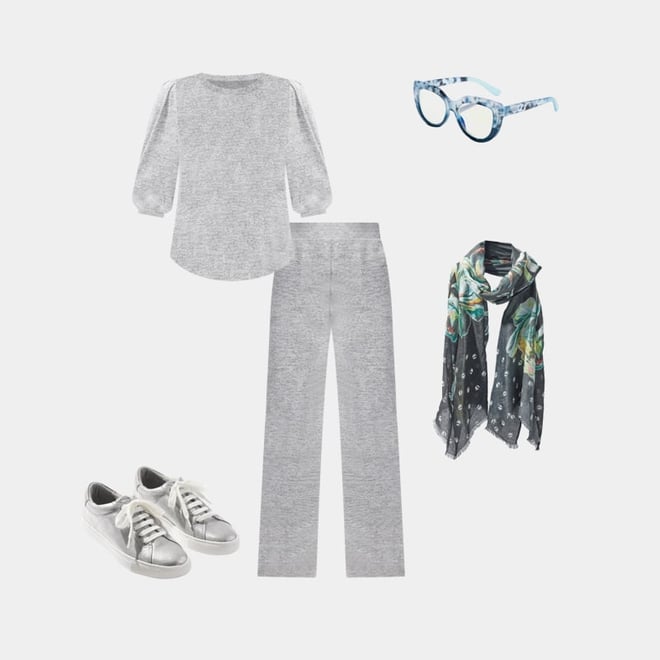 Seaside-inspired Accessories
Seaside-inspired accessories like faux pearl necklaces and nautical-themed pieces add a more whimsical and carefree touch to the coastal grandmother fashion style. Plus, you can always wear a scarf for more of that carefree feel.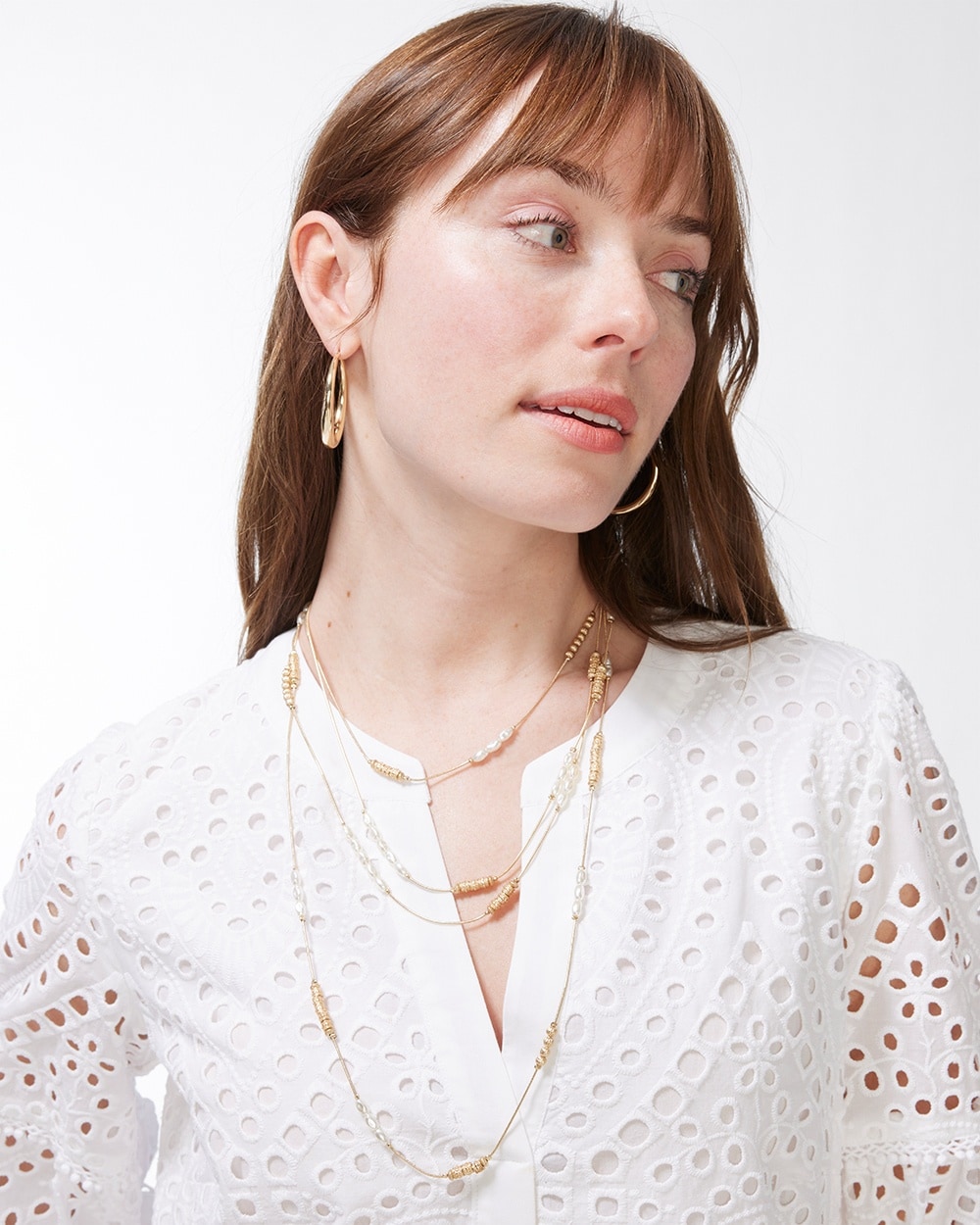 Timeless Pieces
Combine easygoing styles with classic elements to create a timeless look. There are pieces that don't go out of style. For example, a crisp white button down perfectly captures the coastal grandmother's polished and relaxed style with clean lines and versatility, allowing it to be dressed up or down, depending on the occasion. Shop our No Iron™ Collection for our favorite effortless shirts.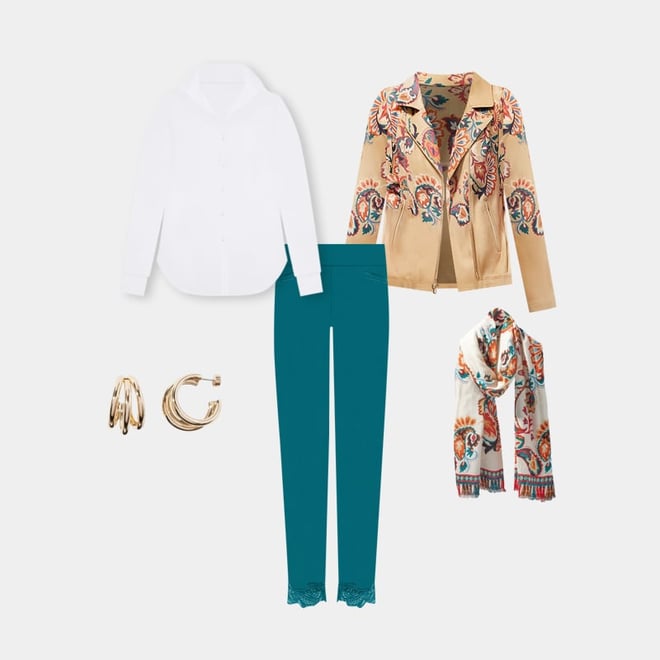 Casual Elegance
Casual elegance blends comfort and style to create a new, refined look. The coastal grandmother aesthetic strikes a balance between relaxed and sophisticated with simple, laidback sweaters or cardigans and more polished elements like wide leg pants or tailored trousers.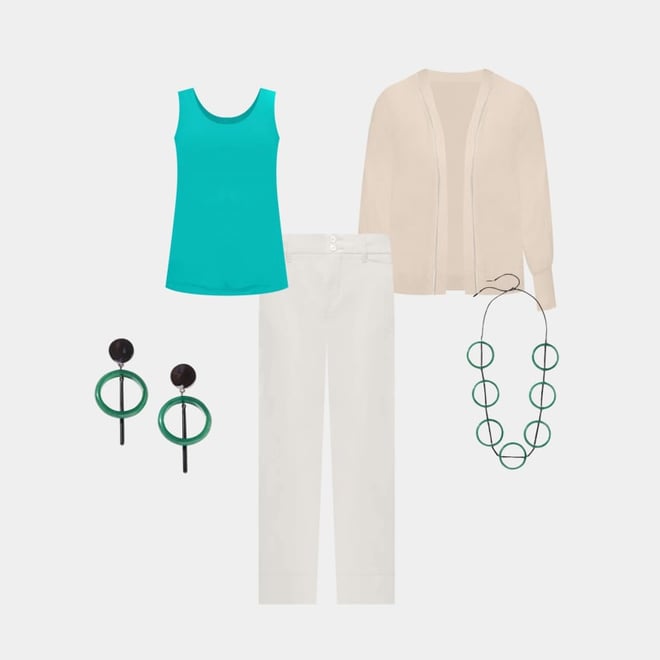 Look Classy and Elegant with Coastal Grandmother Style
Embrace the easy sophistication of the coastal grandmother style. With its blend of comfort and refinement, you can channel the beauty and tranquility of the sea, whether you're running errands, vacationing, or spending time at a local beach.
You can find all these must-haves and more at Chico's to build your dream coastal grandmother wardrobe. Shop our collection today.