It's time to kick off sundress season! Thankfully, styling midi and maxi dresses is low stress. It's all about choosing the right accessories, shoes, or top layers. To be sure you're choosing the best style options, you must know how to choose pieces that flatter your form.
Once you know more about these two timeless lengths, styling midi and maxi dresses will be fun and easy, especially when you shop online for head-to-toe looks. Let's take a deeper dive into a couple of the most popular spring and summer dress lengths so you can create stunning looks every day.
The Midi Dress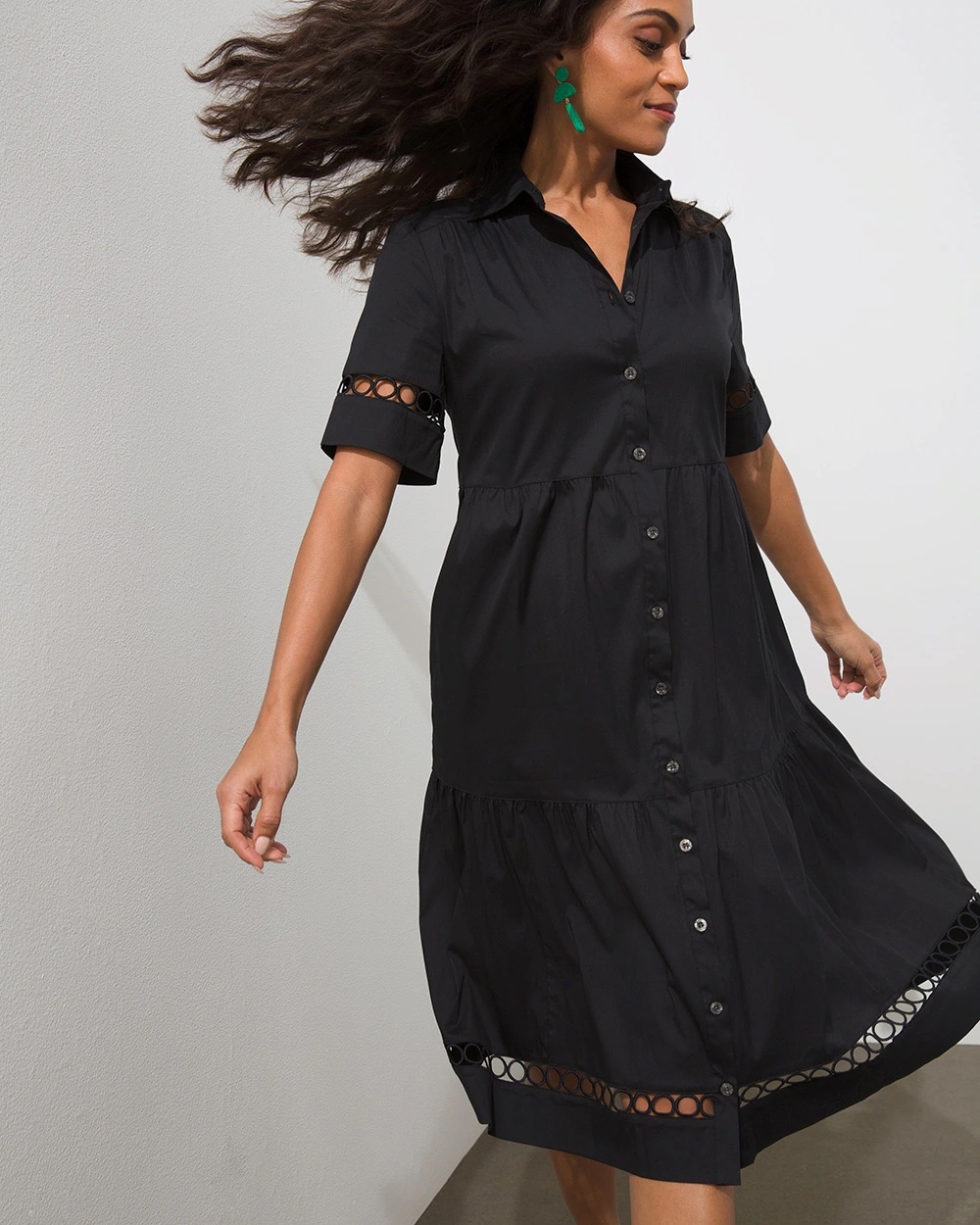 Like so many modern American hemlines, styling midi and maxi dresses started in the early 20thcentury. Midi dresses and skirts have been popular since the 1940s. This hem length usually hits the calf at the midpoint between the knee and the ankle. By the 1960s, it looked like midis would be replaced by mini skirts and dresses.
However, legendary publisher of Women's Wear Daily John Fairchild said 1970 would be "the year of the midi." While it didn't happen overnight, by the 1980s, midi length garments were packing women's closets again, and they've been a favorite of consumers and designers ever since.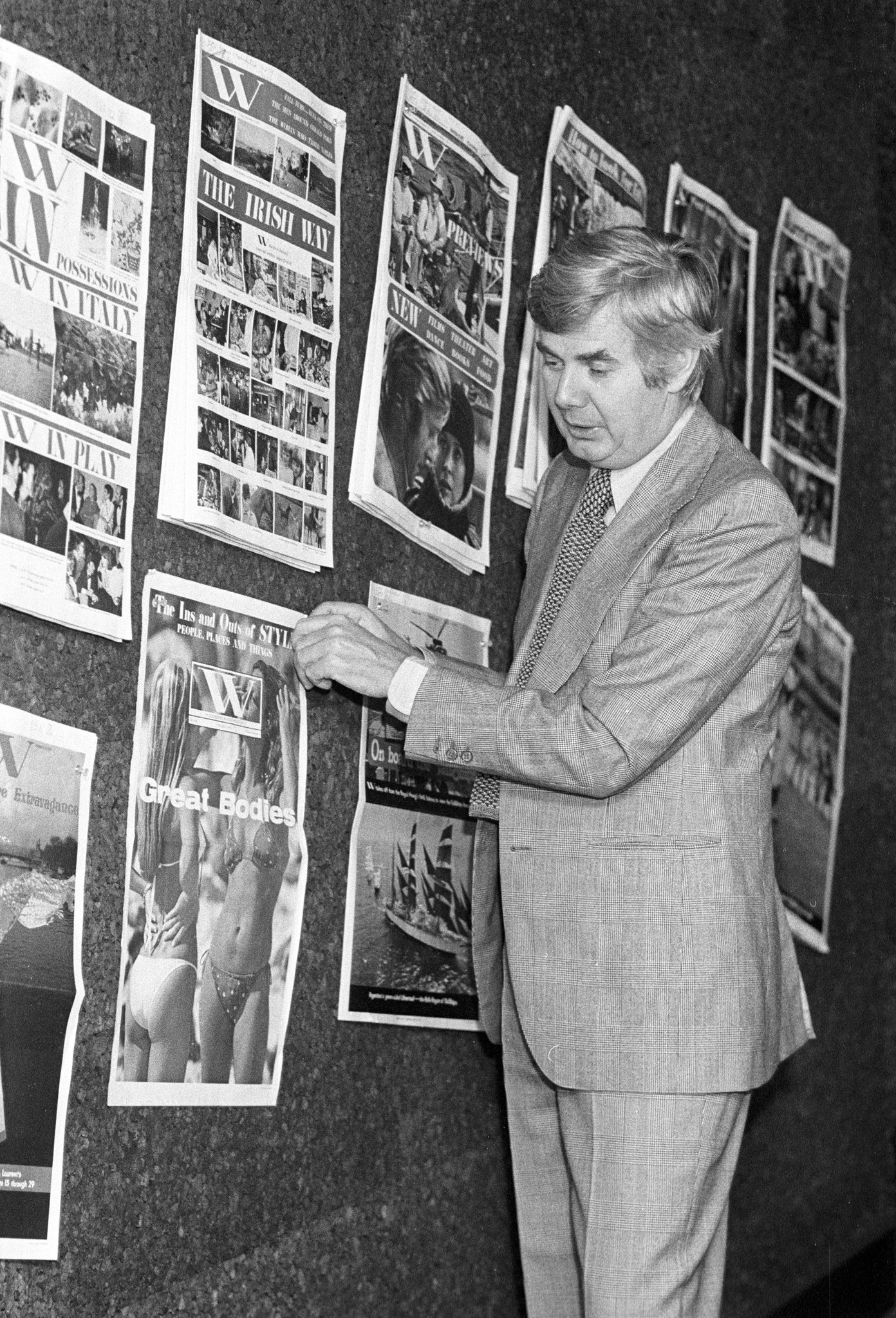 Why has this style stayed fashionable for so long, even with the advent of other lengths? Some say this style has stayed relevant because it looks so sophisticated. Also, it can be incorporated into other popular cuts and fits that are perfect for day-to-night wear, like embellished necklines, A-line silhouettes, and wedge hems.
If you're smaller in stature, you may have heard that midi length is not the best for your height. You'll be happy to learn that's not true! It's all about styling. For instance, try to choose a length that's just below or just above the mid-calf. Midi length can vary an inch or two in either direction, depending on the dress's cut and your height.
Since the mid-calf is the thickest point of your lower leg, going an inch above or below helps create a more flattering look. Wearing heels is another option because they always elongate the legs. Additional tips include buying lightweight fabrics in solid colors. When all else fails, shop petite midi dresses!
The Maxi Dress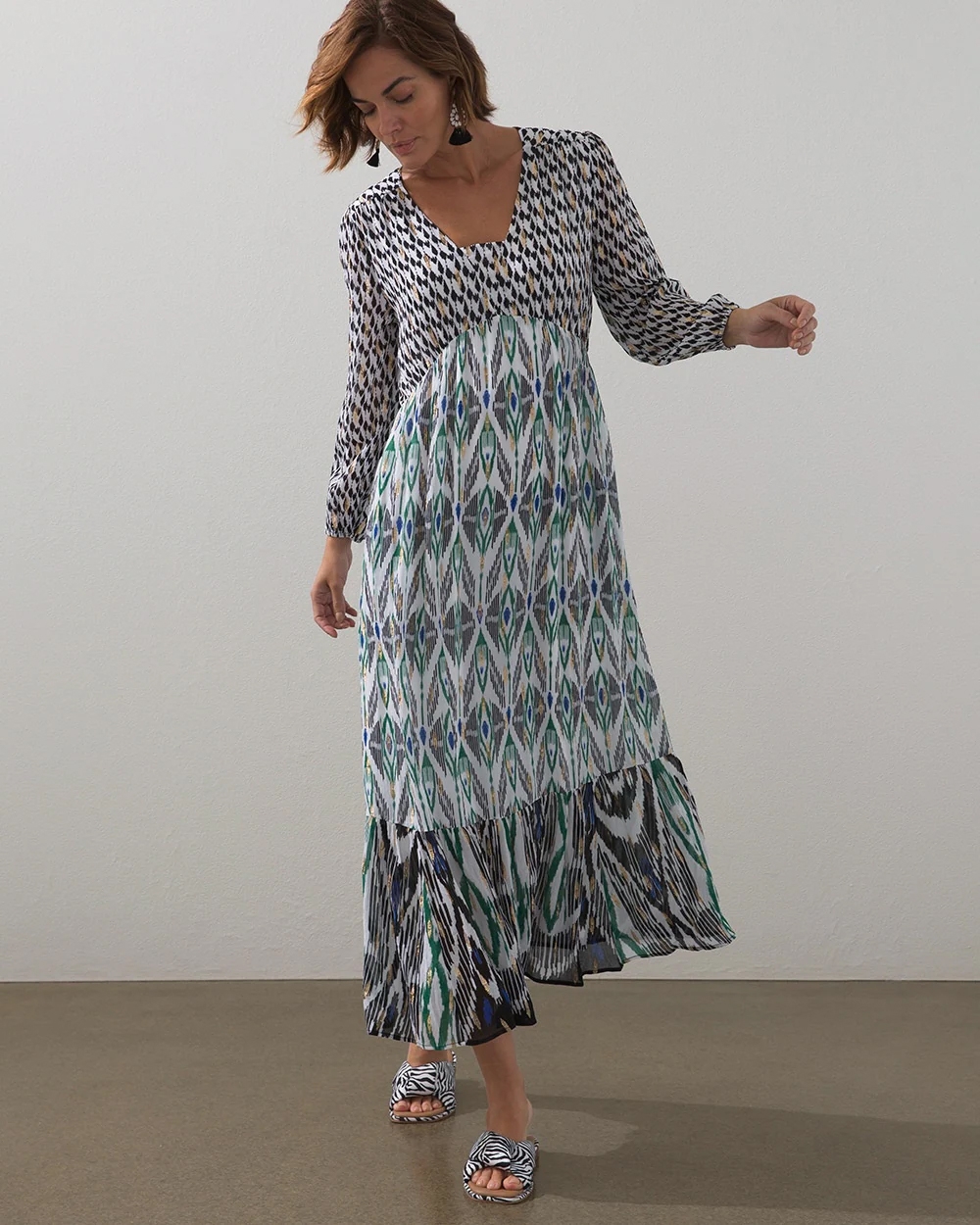 It's said that the maxi length, which hits just above the ankle, was popularized in 1968 by acclaimed designer Oscar de la Renta when he created a cotton and lace dress for Elizabeth Arden Salon.
Additional credits to popularizing maxi dresses and skirts include the 1965 film Doctor Zhivago. The length was used when costume designer Phyllis Dalton was tasked with creating dresses that fit the film's setting in pre-revolution Russia. Then, in 1966, a Vogue spread featuring Barbra Streisand in a floral print maxi dress created a stir around the new style.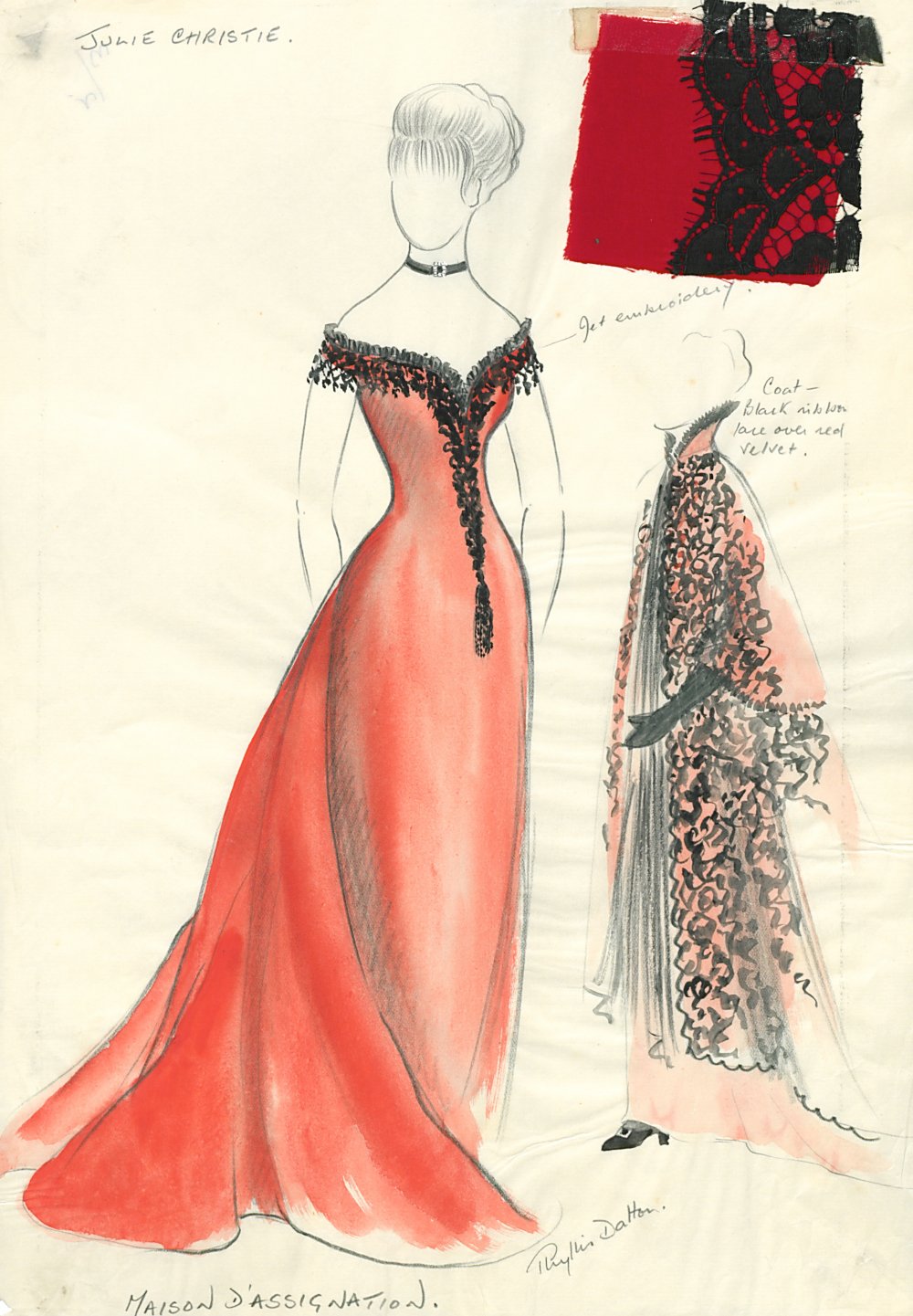 Since the 1960s, maxi lengths have gone in and out of fashion, like most cuts and lengths do. Now, the maxi length is a favorite again, but what makes it so appealing? It's likely returned to the closets of consumers because it flatters any body type at any height. Whether you're petite, curvy, lean, or tall—maxi dresses can suit you.
Also, it's commonly known that maxi lengths are especially great for petite figures because they lengthen by creating the illusion of longer legs. The most versatile silhouette for a maxi length dress is A-line, but this cut can be designed with other shapes, like straight line and empire waist.
Styling Midi and Maxi Dresses
Now that you know more about these famous lengths, you'll get to know how easy styling midi and maxi dresses can be.
Sandals, Flats, and Heels—Oh, My!
When styling maxi dresses, keep in mind that this length is most-commonly worn with flat sandals. If you like a little height, try a low heel of no more than 2". This length also looks good with ballet flats, strappy low heels, and sometimes even boots.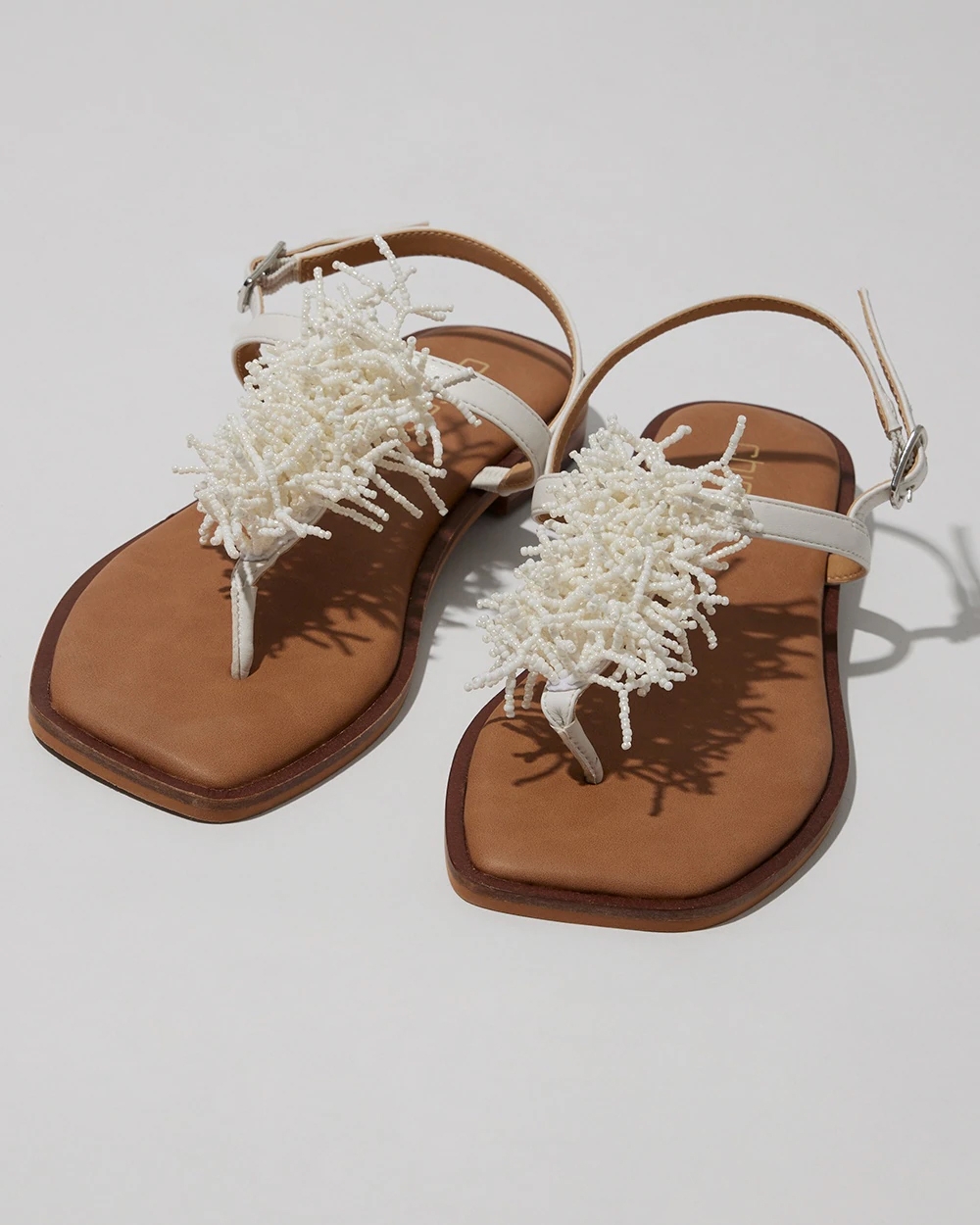 Style midi dresses with comfortable heeled fashion sandals, and you're all set for Sunday brunch or date night.
Fabric Finds
Maxi length has the benefit of being practical during any season. Plus, in the right fabrics, maxis have a flowy look and feel. For the warmer months, consider adding pieces made of lightweight fabrics for your wardrobe, like gauze or Tencel™ material.
Poplin is another favorite fabric for spring and summer midi dresses. This lightweight, cotton-blend stretch fabric holds its shape while still offering a soft-to-the-touch feel.
Easy Top Layers
When the weather is a bit cooler, styling midi and maxi dresses is simple with few go-to top layers. Cardigans, denim jackets, and moto jackets that hit at the waist are the perfect pieces for casual al fresco dinner dates or rooftop garden parties.
Cinch Your Waist
A little cinching goes a long way. You can create a totally different look with just the simple addition of an embellished belt on a solid color dress, for example. Of course, styling can depend on your body shape. You decide whether cinching your waist is right for your body type.
Some midi and maxi styles have built in smocked waists, while other are more relaxed. If you want styling options, go with a relaxed fit dress. Then you can create a sleeker silhouette whenever you want.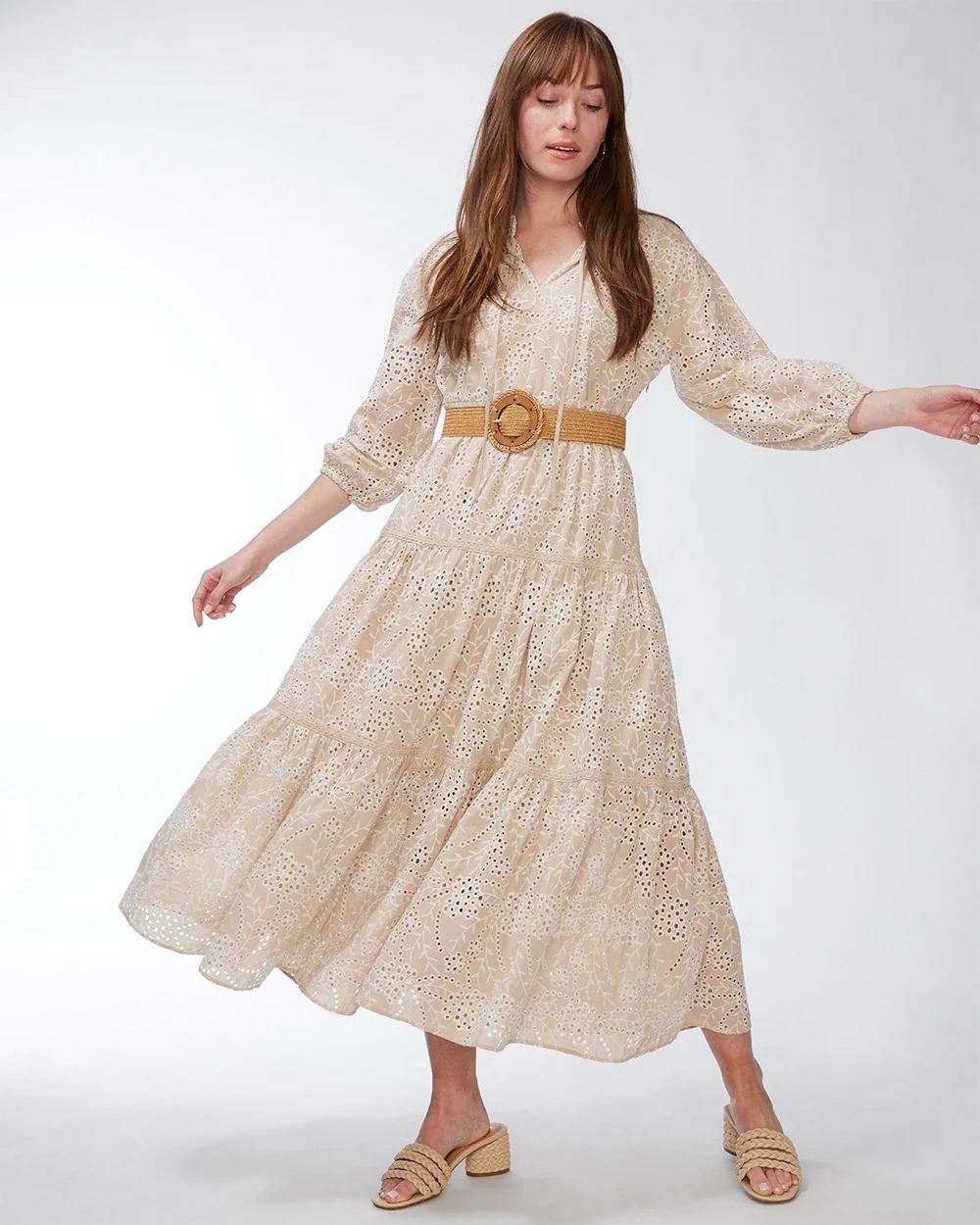 Style Your Dress with A Scarf
The arrival of spring doesn't always mean warmer weather. In a transitional season like spring, wearing scarves can add the perfect fashion touch. A scarf adds color, texture, or flair to your look. Plus, it adds lightweight coverage for your neck or shoulders. You never know when you'll need it! And the right scarf gives dresses of any length charm and sophistication.
Midi or a Maxi?
Styling midi and max dresses may have changed with fashion trends. Based their history, these hemlines are likely to remain an effortless style option for years to come. There's nothing better than wearing a lightweight dress on a warm day like for a summer graduation, and now you know exactly how to wear two of the most popular styles. It's time to get excited about sundresses again!