Labor Day Weekend Packing & Outfitting: Tips and Trends
Labor Day marks the end of summer with barbecues, beach outings, and sun-soaked memories waiting to be made. Whether you're jetting off on a getaway in the mountains, attending an event out of town, or lounging poolside at the resort, having the perfect outfit essentials with you can set the tone for a fun-filled holiday weekend.
But before you can begin the holiday weekend full of end-of-summer activities, you'll need to pack. Keep reading for our list of essentials you'll need for Labor Day weekend outfitting and packing.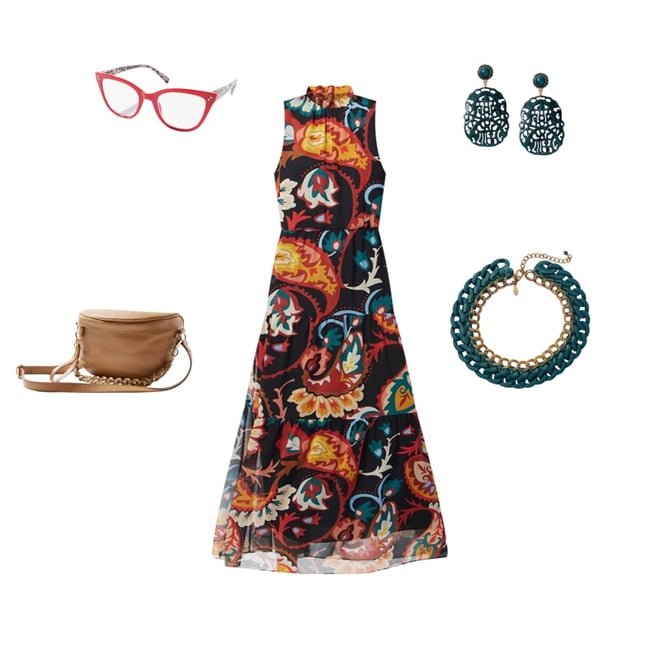 How to Pack for Labor Day Weekend
Labor Day weekend packing can seem like a chore, but it's the perfect opportunity to assemble outfits before arriving at your destination. Just remember to pack for the weather and the activities you'll be enjoying. For instance, if you're relaxing at the beach, you'll need different ensembles than someone attending a backyard barbecue or those who are embarking on an adventure.
Plus, don't forget our secret to packing light: build a travel capsule by destination! This simple trick uses the 5-4-3-2-1 rule where you bring a certain number of pieces that can be mixed and matched to create styling options. Just keep in mind the type of Labor Day weekend you'll be having so you can pack the appropriate attire.
Labor Day Weekend Packing Essentials
Without the right holiday weekend outfits, you could find yourself too under or over-dressed to fully enjoy the celebrations. Labor Day weekend packing can be daunting, but brainstorming outfit ideas beforehand can help you avoid overpacking while ensuring you have everything you need for a stress-free, fun-filled weekend.
Here's our list of must-haves to help you create Labor Day outfits that ensure you're ready for everything the long weekend has in store.
Chic Shorts, Skorts, & Skirts
Labor Day weekend outfitting starts with a foundation piece: sporty shorts. Summer is one of the most popular seasons for shorts, skorts, and skirts. They keep you cool and work perfectly for warm weather outdoor activities. It's also probably one of the last times you'll wear them all year, so make sure you pack your favorites.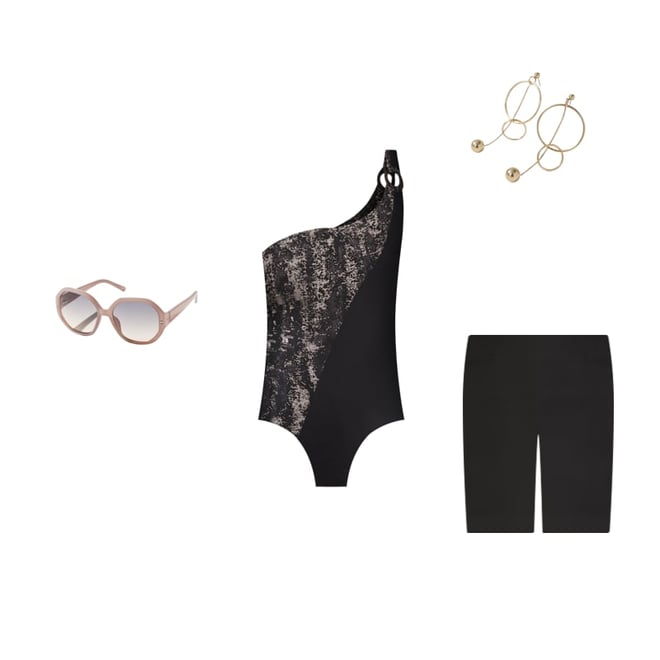 Strappy Sandals
Strappy sandals go with almost any outfit you wear during Labor Day weekend. With their intricate designs and simple charm, they're a summer staple. Choose flat sandals with earthy or metallic tones for an effortless beach look. Then, for a night on the town or a special Labor Day dinner, reach for strappy heeled sandals to complement your outfit.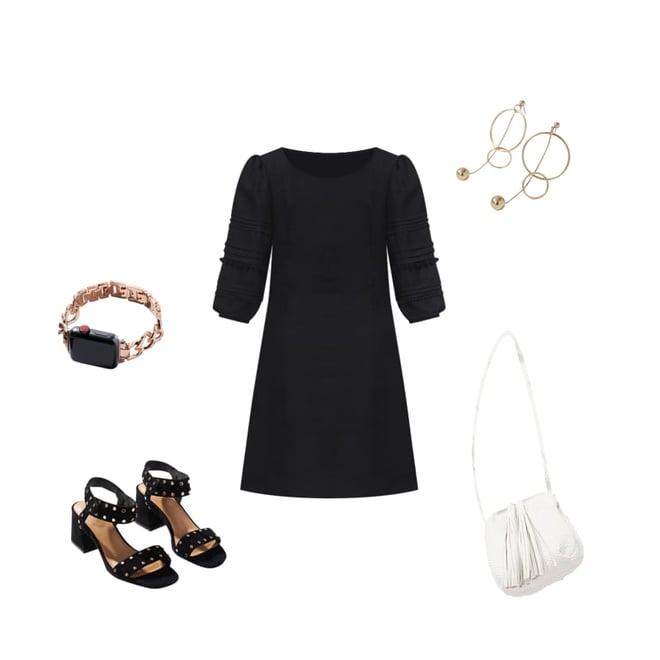 Breezy Maxi Dresses
Maxi dresses are chic yet comfortable, perfect for beach days, garden parties, and nights on the town. For a day at the beach, opt for a maxi dress with stripes or a tropical print paired with flat sandals and your favorite wide-brimmed hat. For more adventurous outings, choose a flow maxi dress that provides you with the best ease of movement. Pair it with sporty sandals, sturdy flats, or even sneakers and a hat to shield you from the sun.
Lightweight Button-Down Shirts
Button-down shirts can give you a laidback vibe all day long while maintaining an air of clean sophistication. Woven button front shirts are perfect for an effortlessly casual Labor Day outfit, whether you're sightseeing in a nearby town or visiting with friends for the weekend. For a more upscale evening, choose an embellished white button-down blouse with high rise wide leg jeans.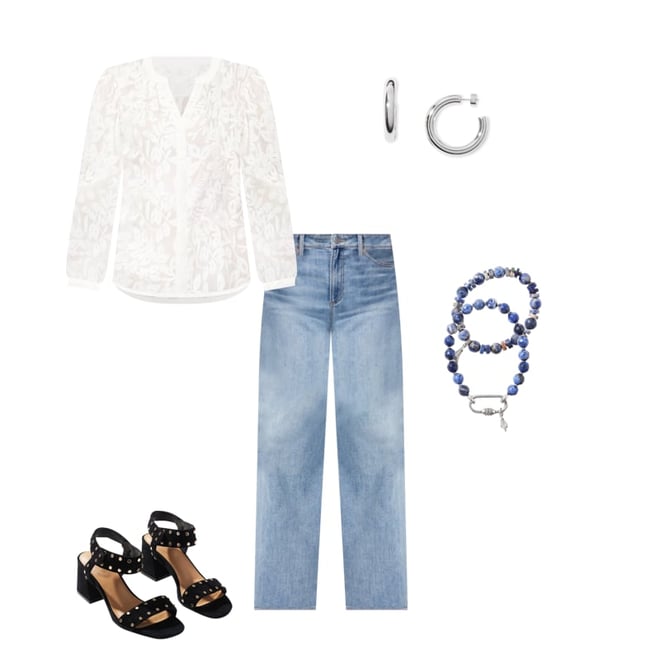 Airy Pants
You may not want to wear dresses all weekend long. In fact, only packing dresses would take up way top much room in your suitcase. You should incorporate some pieces that are great for mixing and matching. Some occasions call for pants, especially on cooler nights. Breezy wide leg pants offer beachside glamor and comfort. Plus, you can style wide-leg pants in so many ways.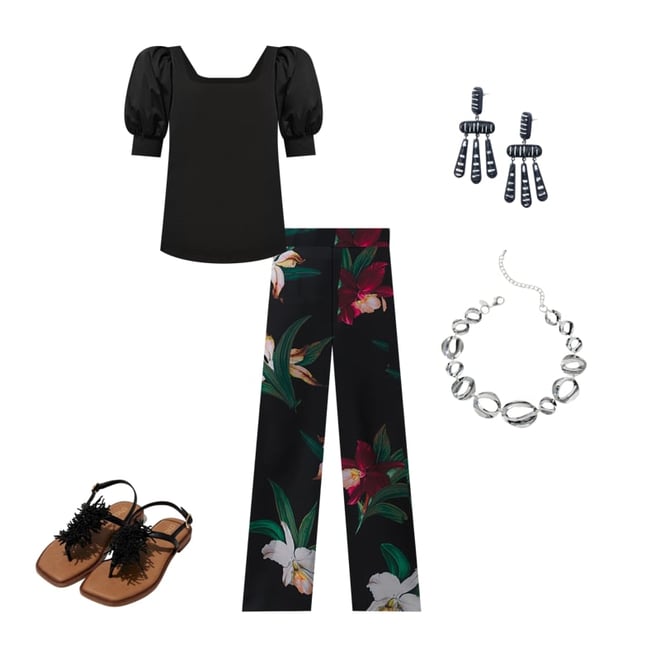 Well-Fitting Jeans
Jeans are universal and the cornerstone of any versatile wardrobe; just make sure you know how to choose the right denim leg shape to flatter your figure. Pair your jeans with an easy-to-wear fashion tee or casual button-down for Labor Day weekend. To elevate your jeans for the evening, pair them heeled sandals.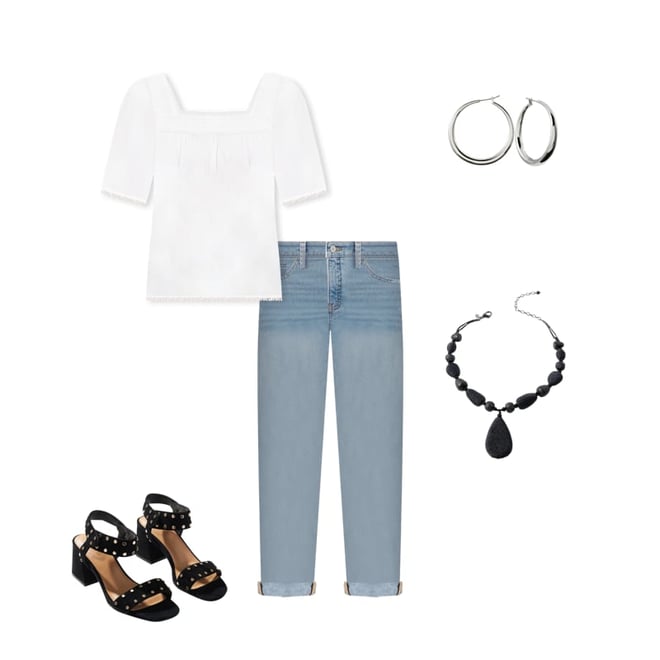 Versatile Swimsuits
Labor Day weekend activities usually include swimming or lounging by the water, whether at a beach, pool, or lake. For Labor Day, you'll need to pack versatile swimsuits you can wear under cover-ups and other clothing. The classic one-piece suit is both graceful and functional, offering a more sophisticated poolside look. Pair it with a wide-brimmed hat, sandals, and sunglasses, and you're ready for a luxurious dip.
Or, if you prefer a two-piece, try mixing and matching bikinis for beach volleyball or sunbathing. You can transition to a casual bar or restaurant by adding a pair of shorts and letting the bikini top double as a chic top.
And don't forget your cover-up. Kaftans, sarongs, and maxi dresses can take your swimwear look to the next level, especially when moving from the beach or pool to a restaurant or casual event.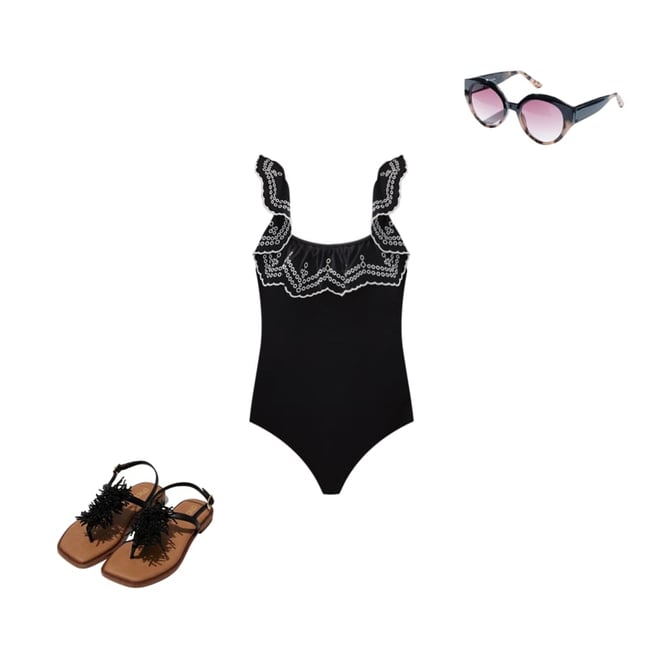 Neutral Beach Bag
One beach essential everyone needs for a long Labor Day weekend is a beach bag. Pairing your beach attire with a neutral bag offers a chic and cohesive look. So, whether you're wearing a sundress or a laid-back linen outfit, a neutral bag will add a touch of elegance wherever you go.
Standout Accessories
Top off all your Labor Day weekend outfits with sophisticated accessories ranging from subtle necklaces to sun hats. Versatility should be a priority when choosing pieces to bring on a long weekend. Try out multistrand convertible necklaces. You can wear each strand on its own or mix and match them. These accessories can turn any outfit from simple to refined.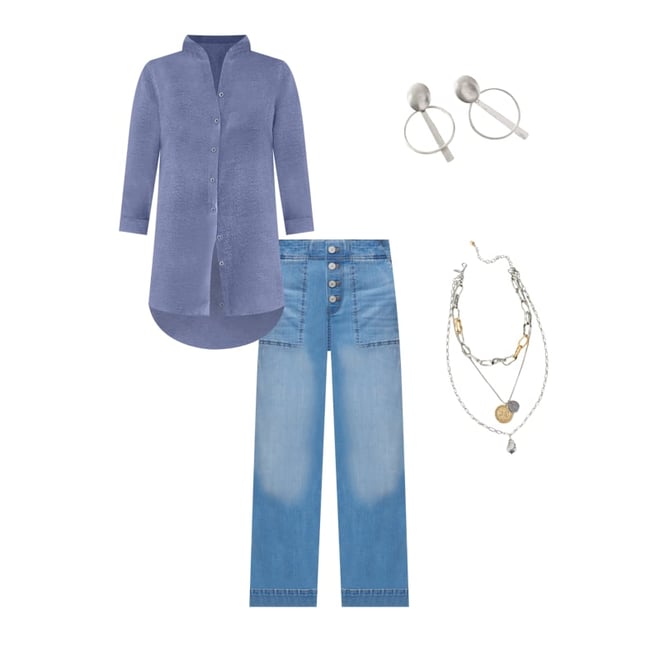 Get Ready for An Unforgettable Labor Day Weekend
Labor Day weekend packing is an opportunity to create fashionable and functional outfits to get you through the weekend festivities. Remember, choose items that can be mixed and matched, and always dress for the weather and occasion. From well-fitting jeans to airy linen pants, every piece plays an important role in curating the perfect look.
Embrace Labor Day weekend adventures! Shop Chico's to find your must-have Labor Day ensembles.