Your Guide to Ladies Athleisure Styling
Nothing has the comfort and style of athleisure outfits. In today's fast-paced, often-hectic world, practical, easy clothes are in more demand than ever. That doesn't mean sacrificing style, though. You can blend fashion and function with athleisure styling!
With just a few simple tips and tricks, it's really easy to create chic, laidback outfits that work for just about any casual outing. We've put together a complete guide to help you build versatile ladies athleisure looks so you can invest in this growing trend.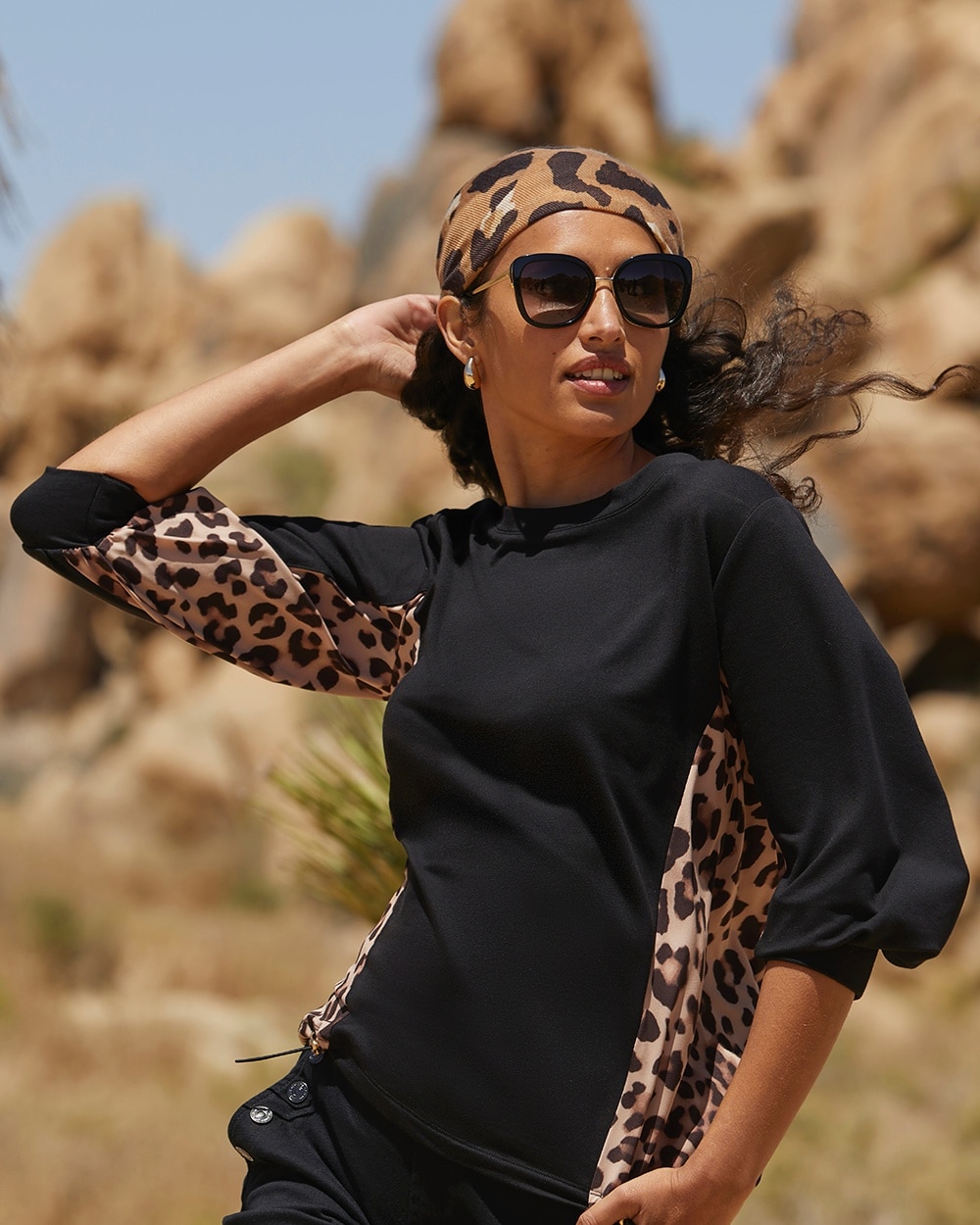 What is Athleisurewear?
It's official: athleisure has been added to the fashion index. While the dictionary definition says athleisure is "casual clothing designed to be worn both for exercising and for general use," it's much more than that. Athleisurewear is the intersection of practicality and style. Athleisure outfits blend sportswear with ready-to-wear, making it perfect for the stylish modern woman who's always on-the-go.
It can also represent a shift in lifestyle, not just a shift in aesthetic. Athleisure styling often goes along with an increase in health consciousness, packed schedules, and easygoing dress standards. These changes in lifestyle are most likely here to stay—and so is athleisurewear.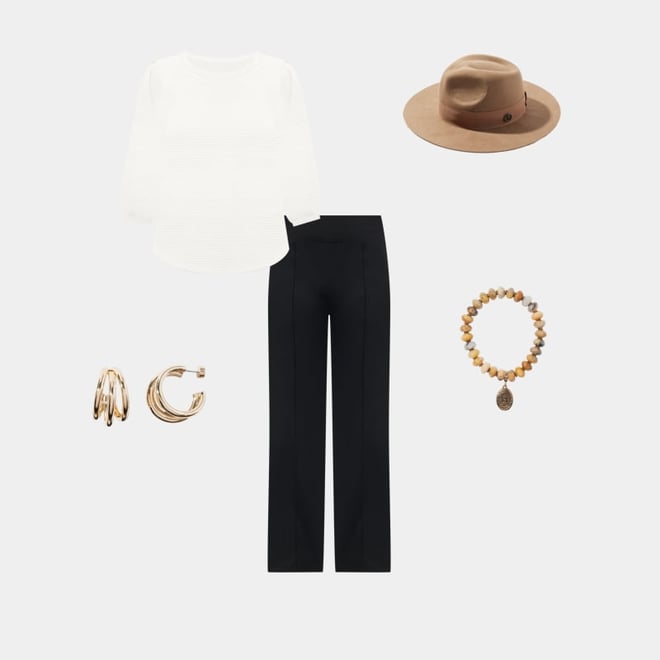 How to Style Ladies Athleisure Outfits
Once you learn how to create athleisure looks, you'll find that styling is effortless. Just learn a few guiding principles, and you'll have no problem creating outfits that work for your lifestyle and schedule. Try incorporating these simple rules into your outfitting:
Pair Fashion with Function
How do you mix fashion and function? The trick is to integrate sporty-chic pieces with classic fashion favorites. Blend pieces like faux leather jackets or button front shirts with activewear items like sneakers or leggings. Also, keep your eyes peeled for well-balanced pieces that are comfy and sporty yet fashionable and flattering. Above all, choose high-performance fabrics paired with trendsetting fits.
High-performance fabrics include Neema, scuba, and cashmere. In particular, Neema is known for its rapid-dry properties, keeping you cool even when you're running errands during the summer. Chico's has a Neema UPF variation that adds UVA and UVA protection to the material. Plus, the four-way-stretch makes it's super comfortable.
For the cooler months, scuba is a choice material for athleisure outfits: it's supple and comfortable, plus a little thicker to keep you warm. Of course, when you really want to get cozy, there's nothing like cashmere. Widely known as one of the world's softest fabrics, cashmere active wear is sophisticated and ultra-soft.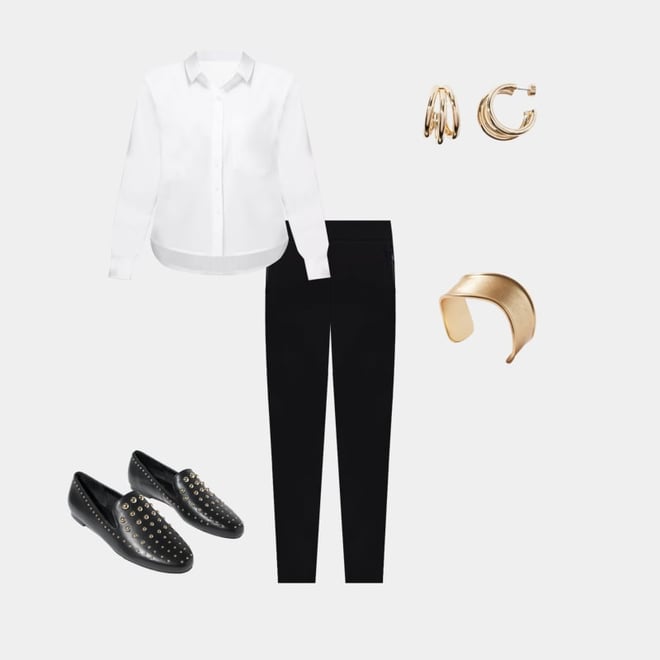 Focus on the Occasion
Some folks might be wondering when it's appropriate to wear athleisure outfits. The rule says the more formal an occasion or locale, the more chic (or ready-to-wear) it should be. However, the more casual, the more functional (or athleisure) your look can be. For instance, while you probably won't wear an athleisure look to a wedding, it's most likely perfect for brunch with the family, evening cocktails with the girls, or potlucks with the neighbors.
Although, there are certain pieces that can be worn just about anywhere. Take athleisure wear dresses and skirts for example. Pieces with feminine details and flattering fits can still be considered athleisurewear simply because of their materials or relaxed design. Again, the trick is to elevate the active wear item with ultra-stylish accessories.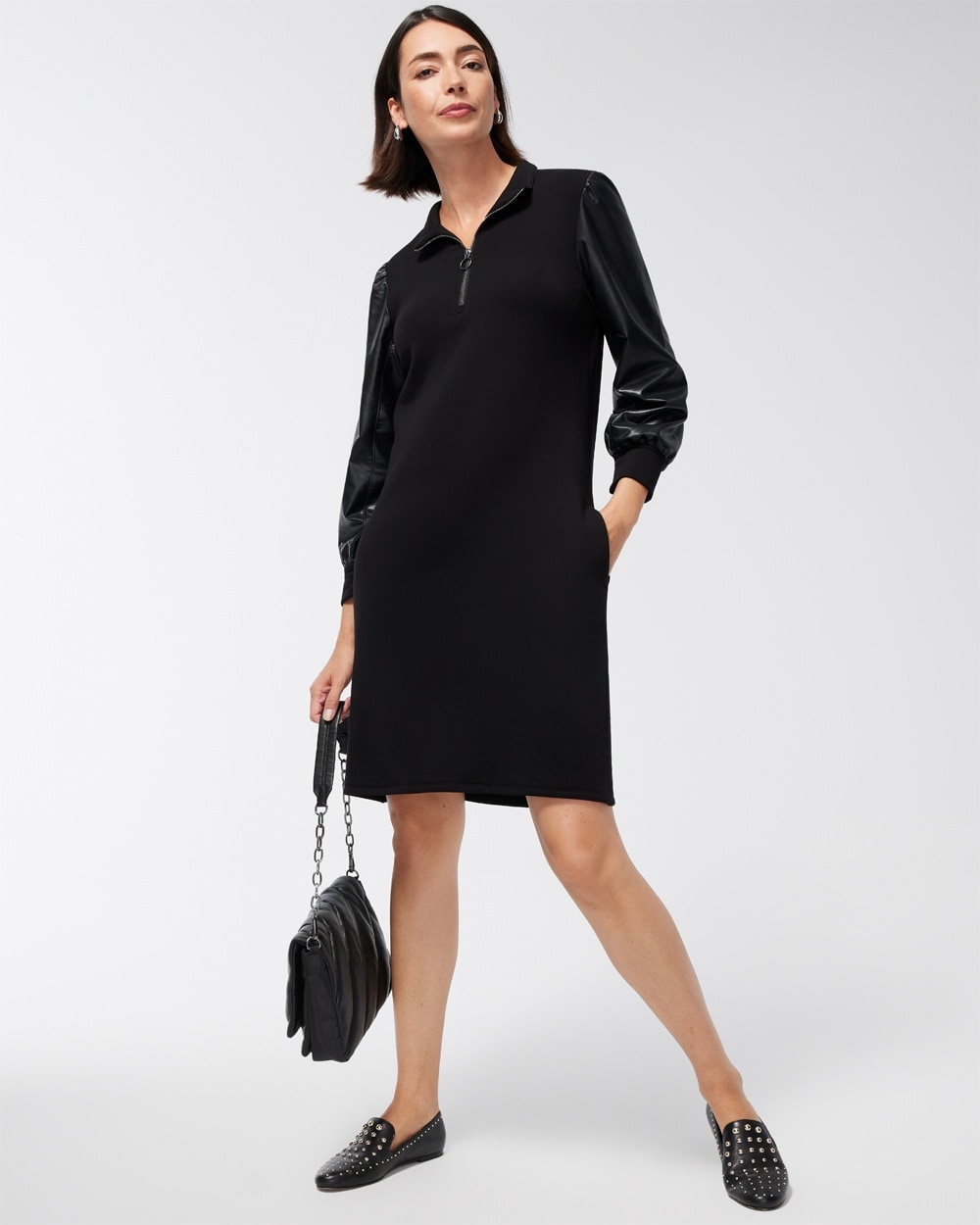 Mix Oversized and Fitted Pieces
Pairing oversized and fitted pieces helps create the overall balance athleisure outfits are trying to achieve. While it's always a necessary rule, this trick is actually quite simple to integrate, especially when you're wearing a two-piece look. For example, pair wide leg active wear pants with a fitted tank, sweater, or tee. For the opposite effect, pair a relaxed top, blouse, or sweater with fitted athleisure pants.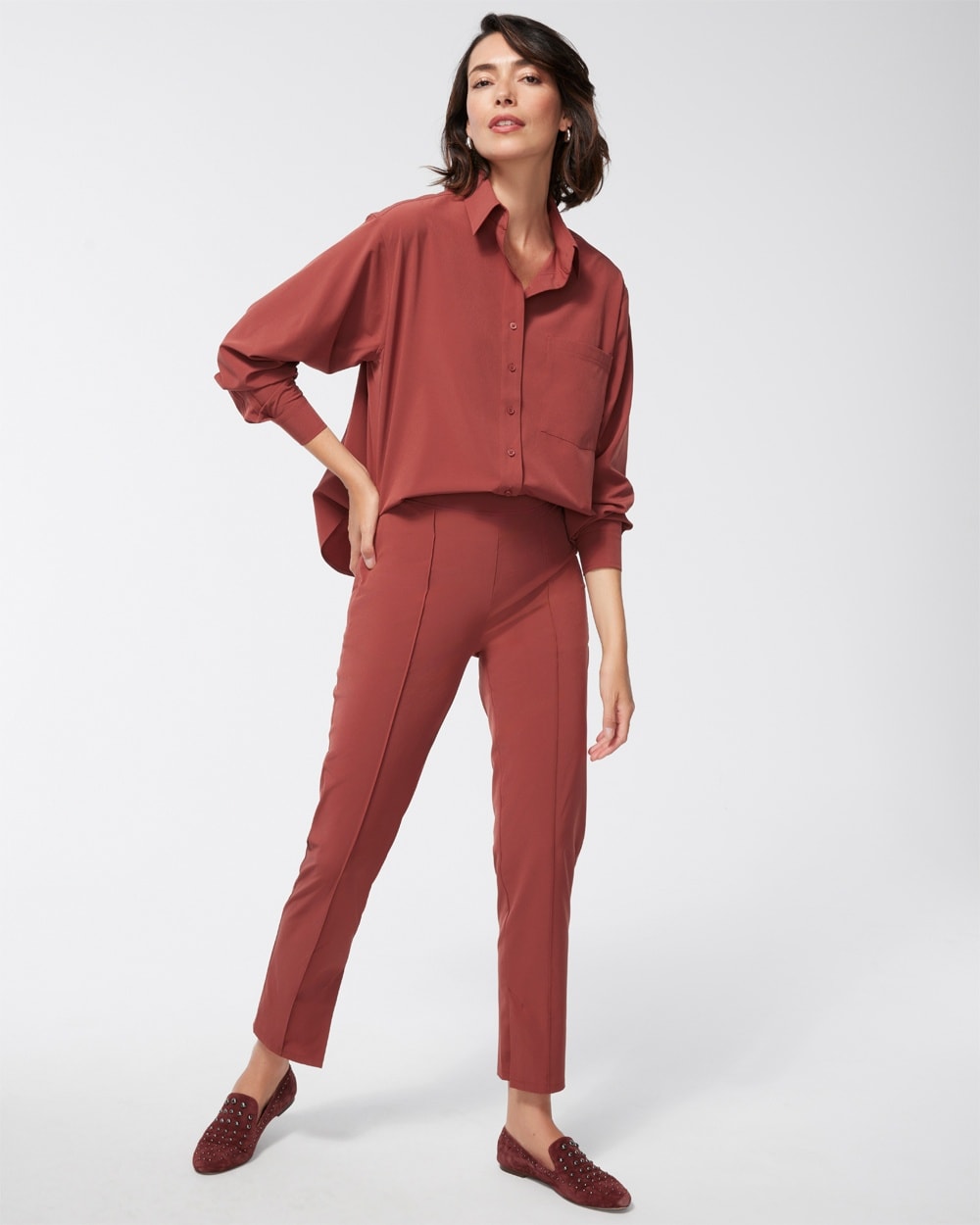 Accessorize
The right accessories are crucial for athleisure outfits. They can be the defining factor for combining active wear with ready-to-wear. Stay with the sleek, sporty aesthetic, while adding a hint of your personal style. Cat eye sunglasses, a faux leather baseball cap, or a quilted crossbody bag are all great for solidifying your fashion meets function look.
Plus, don't skimp on the jewelry. Over the top necklaces and earrings can work, but it's best to opt for simple styles with a modern twist. Hoop earrings, collar necklaces, and stretch bracelets are great picks for adding stylish elements to laidback looks.
Finally, be selective with your shoes. They can add either sophistication or sportiness to your athleisure outfits. Whether you go with sneakers or loafers could be the difference between dressing down or dressing up.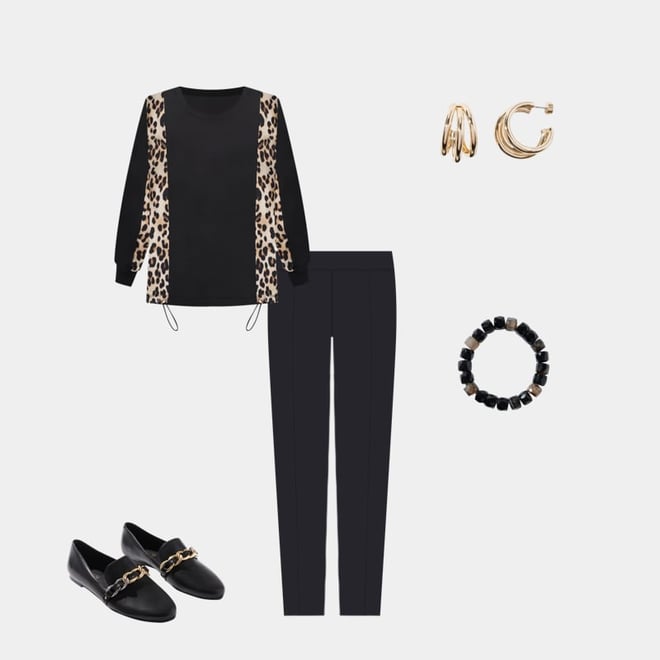 Where to Find the Best Pieces to Mix with Athleisure Outfits
It's best to shop for athleisure wear from a boutique that also has fashion pieces, like Chico's. That way, you can buy active wear pieces and fashion pieces at the same time and place, rather than going to several different stores.
Plus, fashion brands like Chico's make their athleisurewear with high-performance fabrics since their fashion lines include high-quality materials. The newest lines of fashion and active apparel can be mixed and matched for spot-on athleisure outfits, from accessories to outerwear and everything in between.
The Zenergy® Collection is Chico's answer to the athleisurewear trend. Known for smart, casual active wear, Zenergy® designs sets that can be worn together or paired separately with Chico's fashion pieces. Plus, the collection features fabrications that are perfect for every season, like Neema UPF tops and bottoms in the spring and summer, and cotton cashmere in the fall and winter.