What To Wear on a Cruise Style Guide
Going on a cruise is an opportunity to step out of your regular life and into one that's full of excitement and glamor, even if only for a few days. Afternoons exploration and evenings of gorgeous sunsets are on the horizon! Before you pack your bags, you might need a little help planning what and how to pack for your cruise.
For many cruises, there are events and spaces on the ship that require specific attire. Not only that, but where your cruise is headed and where you'll be stopping also play a role in what you should pack for a cruise.
In some cases, you might need more formal or modest outfits, while in others, a suitcase full of casual wear is perfectly acceptable. To help you prepare for the trip of a lifetime, we've put together this guide on what to wear on a cruise.

First, get started with this amazing tip below for packing jewelry!
Things to Consider When Packing for a Cruise
Packing for a cruise is a little different than other vacations. Since you'll be on the ship most of the time, packing exactly what you need is important. There will be limited opportunities to shop for anything you might have forgotten. Some ships have small shops aboard, but the options are minimal, and the prices can be steep.
To make sure you're prepared for your cruise, there are a few considerations to keep in mind, including:
Dress Code: Do Ships Have Dress Code?
Do cruise ships have dress codes? The majority of cruise lines do have a dress code. However, their levels of formality differ, usually based on the region you're sailing through.
In general, cruise lines require specific attire for leisure or casual areas, dining rooms, specialty dining rooms, and formal activities. These are usually guidelines that help maintain the ambiance and comfort of all guests. They should be fairly easy to work with, no matter your style.
For the most part, when it comes to what to wear on a cruise, choosing items that embody a casual yet slightly refined style will steer you in the right direction. For example, dressy skorts, knee-length skirts, and dresses for casual and formal wear.
Temperature
Being outside on the deck is a big part of the cruise experience, but that also means being exposed to the elements. The average outdoor temperature on a cruise depends on the part of the globe you're visiting.
For example, if you're going on a tropical cruise, it'll likely be pretty warm for most of the trip. This means shorts, tees, swimwear, and other warm-weather clothing are a must.
In some regions, the temperature may drop significantly once the sun sets, though. Bringing a sweater or two is a good idea for warmer climates, and packing a few is almost mandatory for cruises in colder climes like Alaska.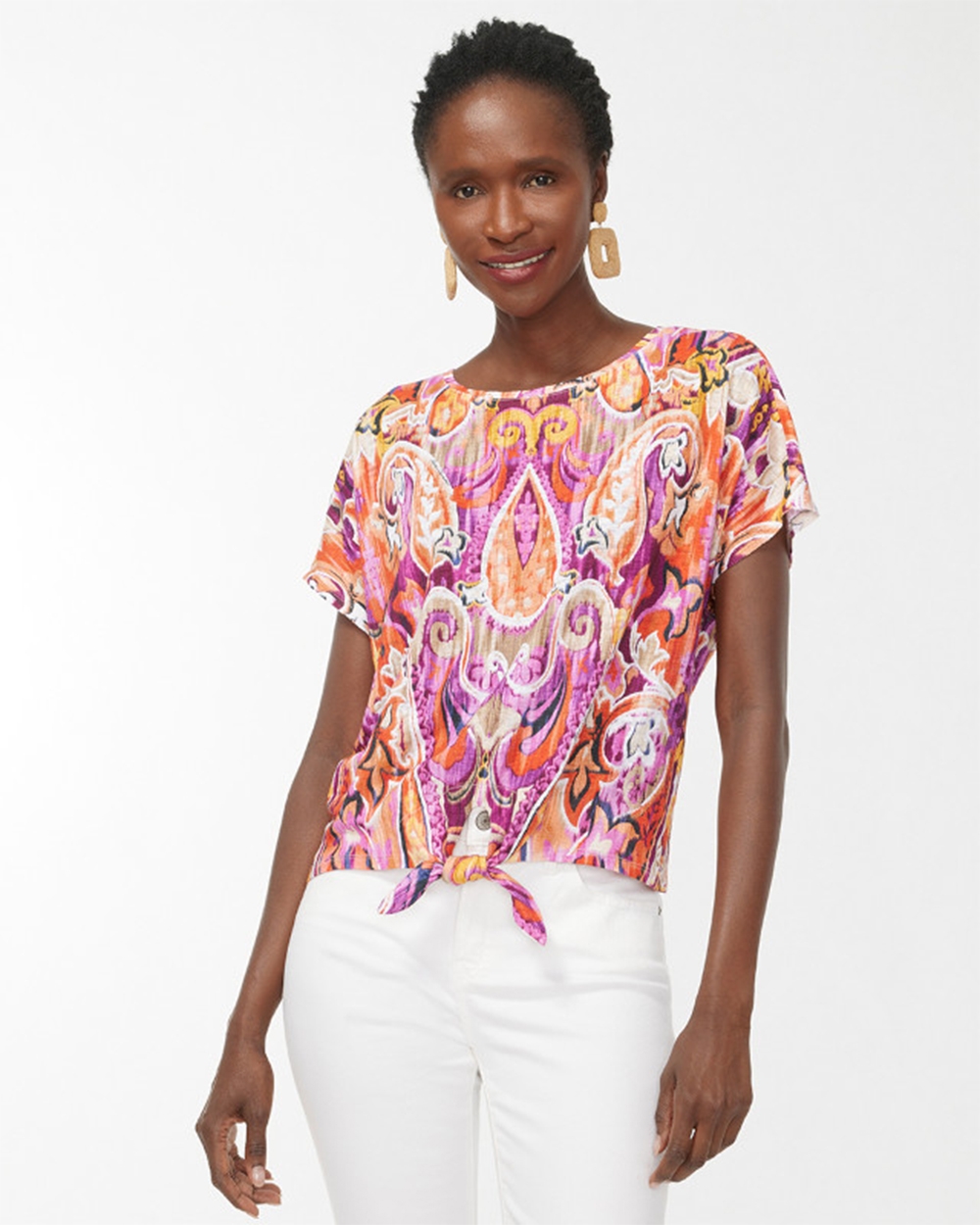 Comfort
The goal of a cruise is to relax and enjoy yourself. That includes the clothes you wear while on the ship. Bring along garments that have an element of stretch for comfort and ease of movement.
Consider the Travelers™ Collection for clothes that pack well, are comfortable for long wear, and feature contemporary silhouettes that are perfect for a cruise.
Occasions
Cruise ships are loaded with activities and events on and off-board, from formal dinners to outdoor excursions. Checking the itinerary for the cruise as well as considering what activities you might want to do while at port will help you plan ahead for all the clothing options you might need.
With these factors in mind, you'll be well prepared and can leave the worry behind as you set sail to somewhere new and exciting.
Essential Cruise Wear for Women
If you're sitting there staring at your closet with no idea where to start, these tips will help. We've curated a list of outfit ideas and styling tips for all of the main aspects of a cruise vacation to guide you in the right direction.
Day at Sea
You'll spend a reasonable amount of time at sea, which means days spent on the deck and evenings enjoying shows, dinners, and entertainment. During the day, we recommend wearing casual dresses with sandals or shorts and a simple tee that will keep you cool and comfortable.
When choosing the best cruise clothes for women, you'll want to think about which items can also serve as a cover-up. For example, a colorful ruana works perfectly as a multi-functional piece.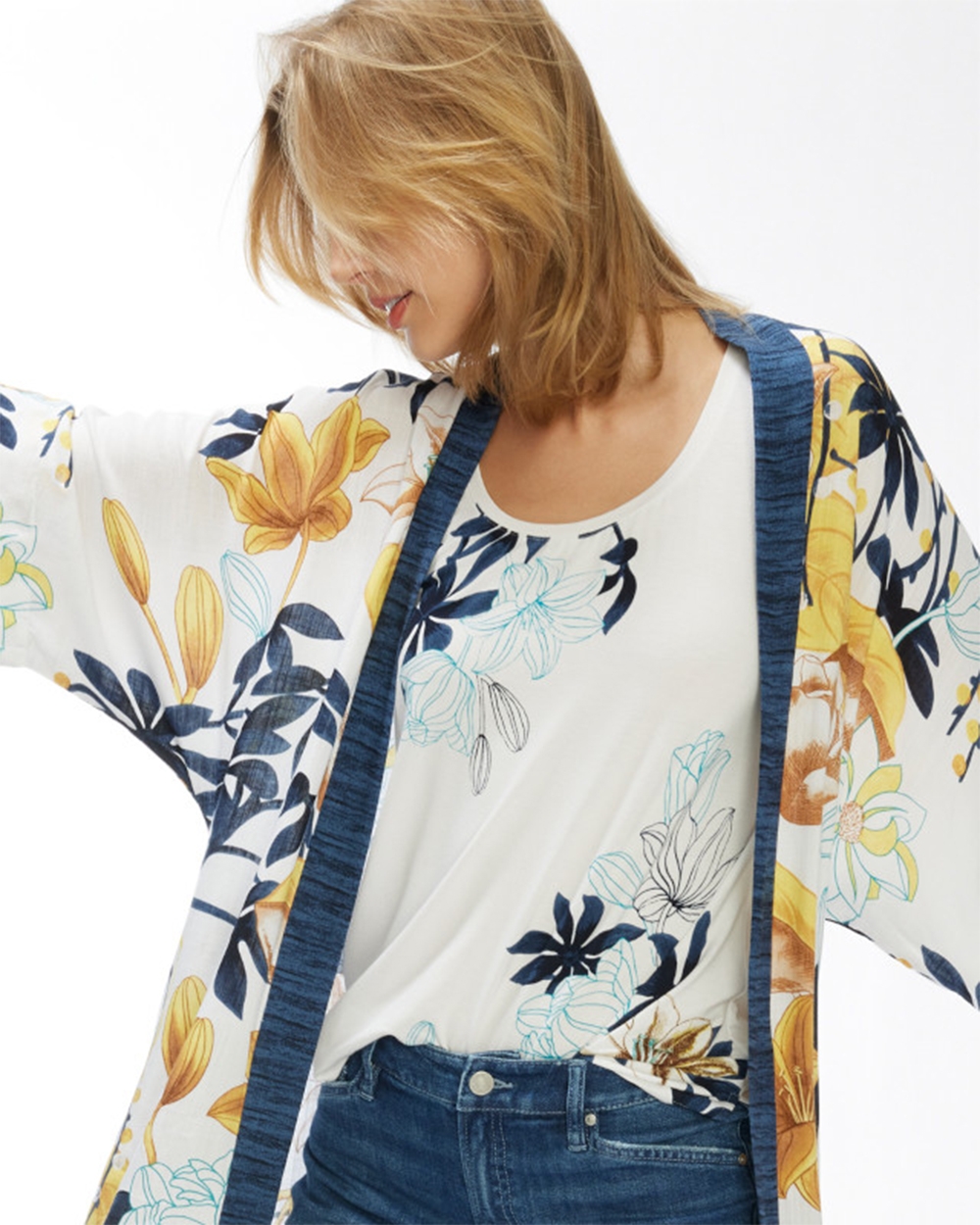 What to Wear On an Excursion
The cruise makes stops during its journey to let people off the ship for an excursion into the port of call. You'll need to dress appropriately depending on where you stop and what you plan to do once you step off the ship.
In most places, you can wear whatever you want that suits the climate, but sometimes this means you need to pack conservative clothing. For those occasions, straight crops with a tunic offers more coverage. Foundational pieces like crops can be mixed and matched so you can pack light.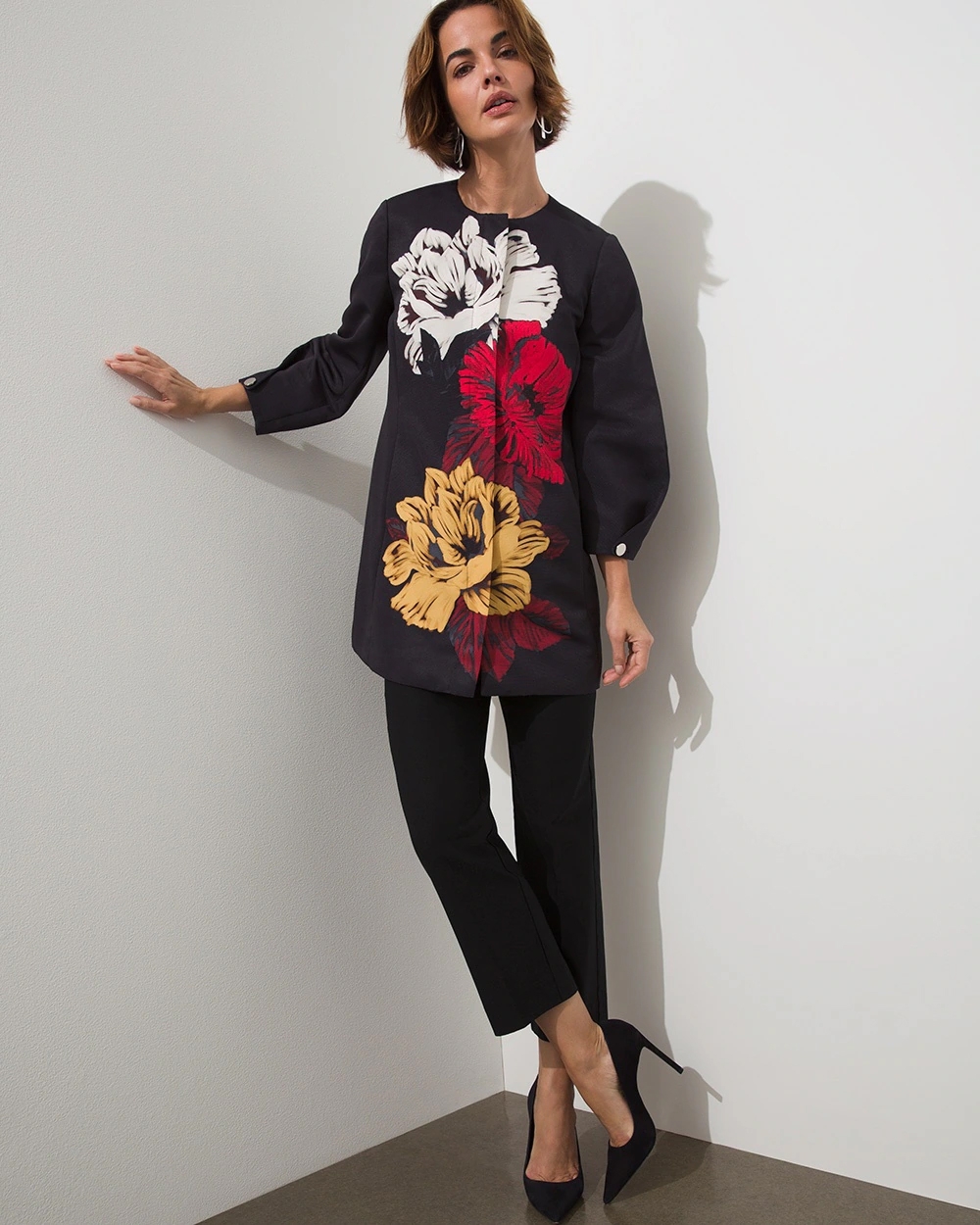 Since you'll usually do the most walking on these days, a pair of walking sandals, flats, or sneakers can complete your outfit.
Get a few more excellent packing tips below, like the all-important 4-to-1 ratio for tops and bottoms.
Formal Nights
Usually, most cruises have at least one formal dining night during the trip. What's considered formal will vary depending on the cruise dress code.
For some cruise lines, this may mean black tie, while for others, it might lean more toward cocktail attire or business casual. This is where doing a bit of research ahead of time will come in handy.
If you need a dress that works for semi-formal evenings, consider the Travelers™ Classic Dress, which has a gorgeous print and flattering silhouette. Another option is a dress from Black Label by Chico's™, a line that always offers refined style and modern sophistication.
Whatever you choose to wear on the formal dining night, always strive for elegance.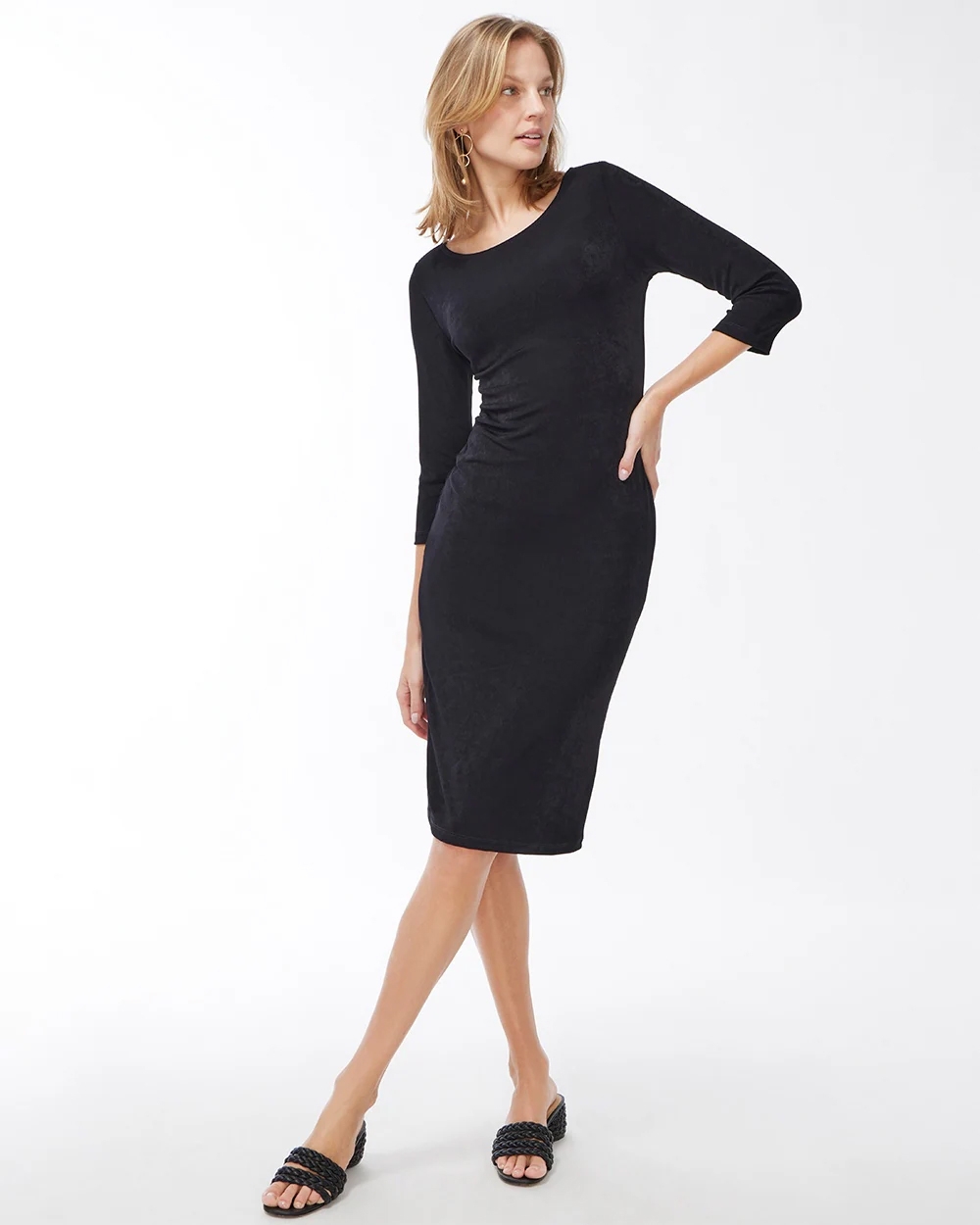 Non-Formal Nights
Non-formal nights are generally all the other nights on the ship where there is a looser or more casual dress code. You can usually pack the types of outfits you'd wear for dinner or drinks with friends.
For trips where it stays warm well into the evening, an embellished linen tee is an excellent choice. It embodies cool sophistication and is made from a comfortable linen fabric. If you're spending the evening indoors where the air is flowing, consider feminine blouses and shirts with your favorite pair of jeans.
If you want a simplified list of the best cruise clothes for women to pack, here are our recommendations:
Cocktail dresses for dinners
Jeans for non-formal nights and cooler days
Tees and tanks for daytime excursions and cruise activities
Prepare for days on the deck and nights in the dining room with our what to wear on a cruise guide. Plus, get outfit ideas that make it easy to pack.
It's a good idea to pack multiples of each type of garment and items that can be mixed and matched to give yourself the most flexibility.
What Shoes Should You Wear on a Cruise?
If you're a shoe lover like we are, it might be hard to narrow down your choices. However, with limited baggage and room space, you're going to want to be strategic.
When it comes to shoes, think about what types of activities you'll be partaking in. For example, some people do a lot of walking while at port, while others plan to spend their time tasting the local cuisine.
We recommend packing sneakers for activities on board the ship and off, dressy flats for evening wear, and heels for formal events. Sandals are also acceptable for wear on the decks.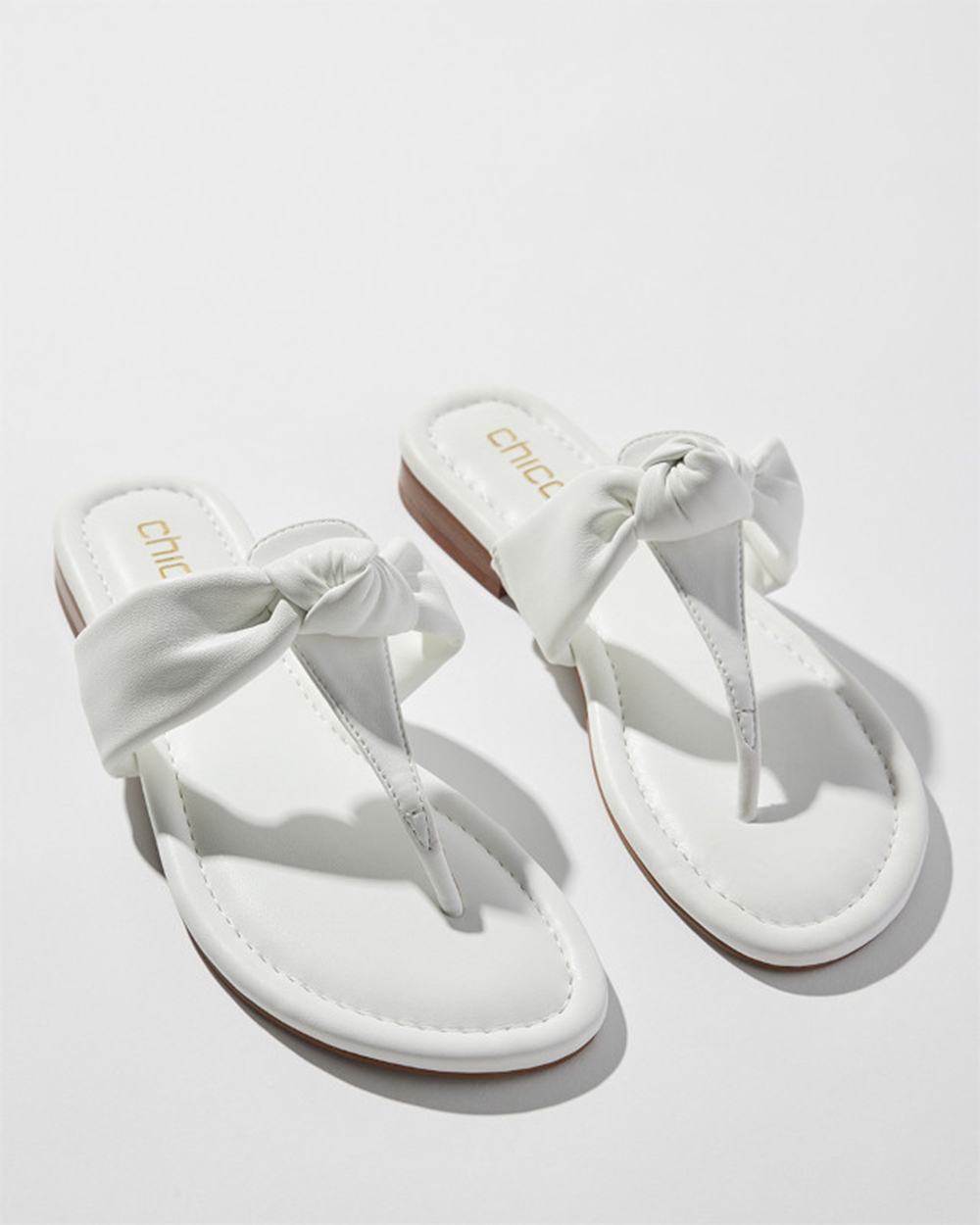 Find Your New Favorite Cruise Outfits
Taking a cruise offers an all-inclusive experience that lets you visit stunning destinations while spending more time relaxing. It's also a great opportunity to show off your amazing wardrobe that you'll immortalize in photos with memories you'll cherish for a long time to come. For more cruise style inspiration, check out more tips on what-to-wear-where.