The Ultimate Guide to Women's Pants for Fall
Fall is the perfect time to update your pants collection. Not only is the weather getting cooler, but there are always so many amazing women's pants styles debuting throughout the season. With all the chic options available, it might be hard to choose!
That's why we've made an all-in-one guide for what's cool this fall. Get all the info you need about trending pant leg shapes, solutions, fabrics, and details before you shop.
The Biggest Trends for 2023
This year, there are so many leg shapes and fits in fashion. That's great news, because you'll have styling options that make it a little easier to choose the right look for you. For instance, while wide leg pants are really making a comeback while slim leg pants are still considered a mainstay.
Also, trousers are getting a lot of attention. Since, they're a great fit for a range of body types and very easy to style, high-waist trousers are one of the top picks for women's pants.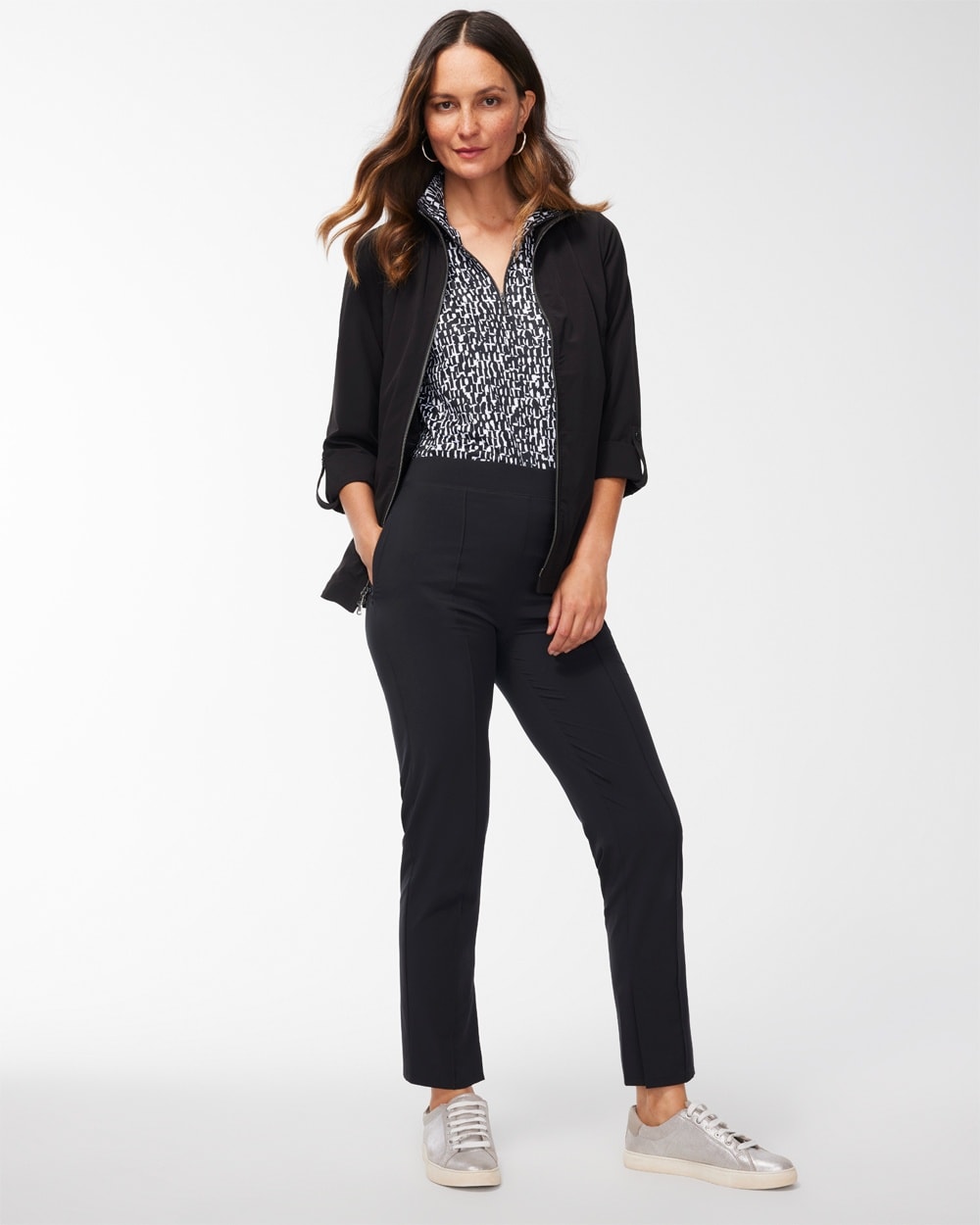 Fabric trends this fall are very much about soft materials that offer both comfort and sophistication while keeping you warm. Faux leather is a top choice, and so is Ponte since they both look upscale and feel casual.
While these are some of the leading pant trends in 2023, there's a lot more to discover! So, let's get down to the specifics.
Pant
Leg Shapes
First, let's start with the leading leg shapes: wide, flare, straight, and slim.
Wide Leg
Wide leg pants are fitted at the waist with an easy fit at the hips and a straight, wide leg. This shape can work for women of all shapes and sizes, but petite women benefit from high-waist wide leg pants because elongate the legs. Plus, they're perfect if you have any areas in the hips and thighs you'd like to camouflage.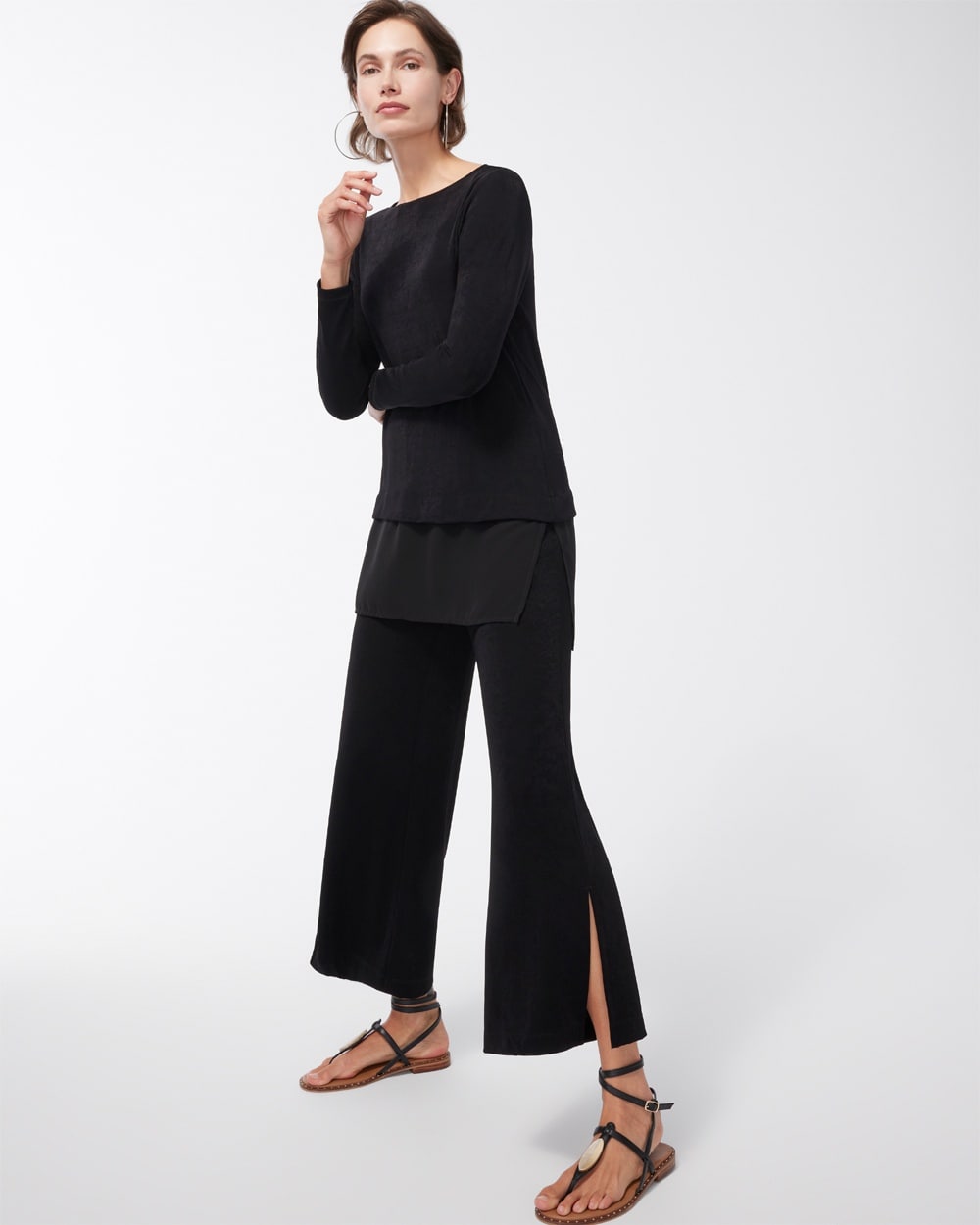 Flare Leg
Flares have gone in and out of style a few times since they were first popularized in the 1960s. Today, they're back in a big way. Flare pants are also fitted at the hips, but they're slim in the thighs, and then flare out at the knees. We love this leg shape because it can be dressed up or dressed down—and it's very flattering.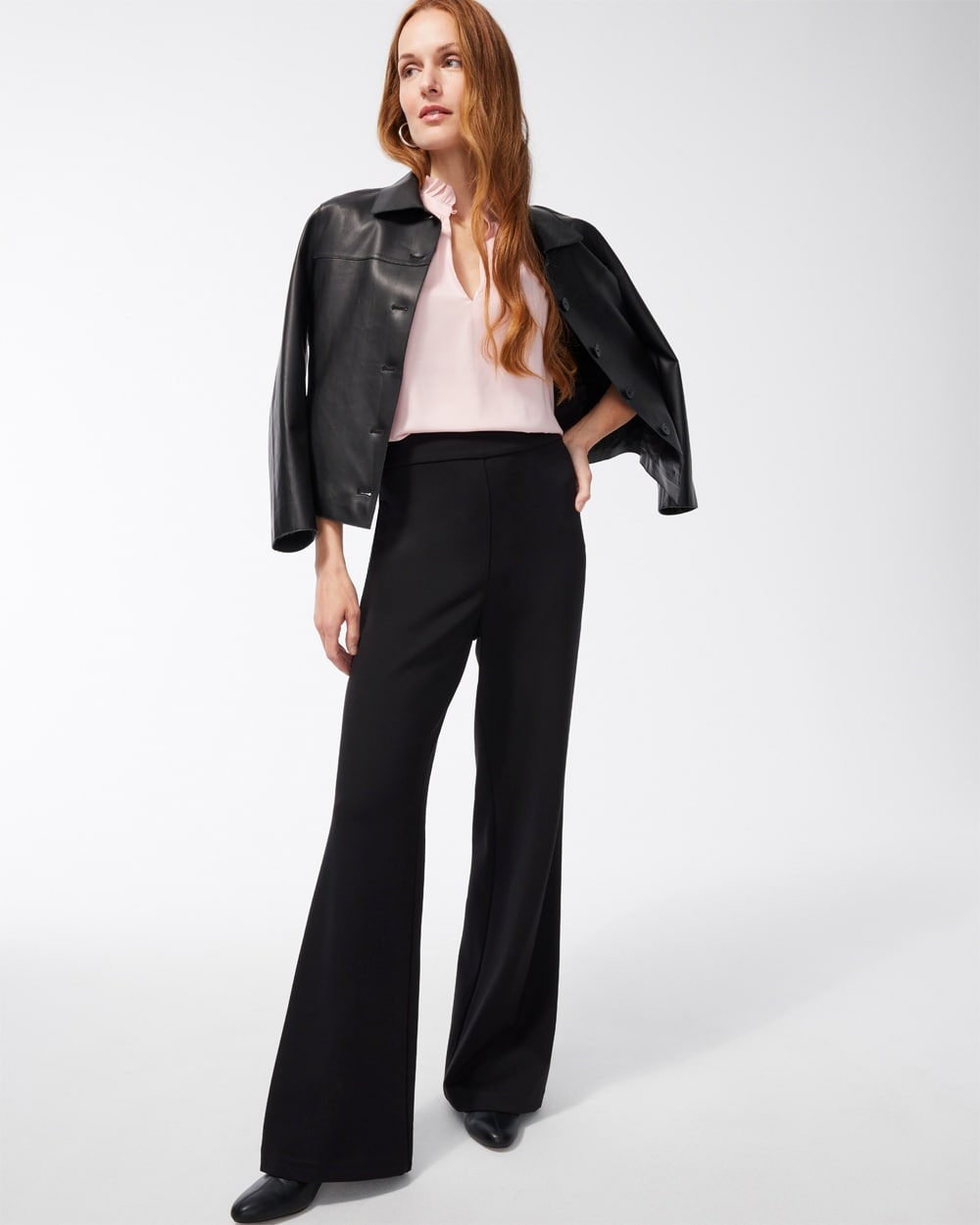 Straight Leg
Straight leg pants have the benefit of looking clean and fitted above the knee with a looser, more relaxed shape below the knee. This leg shape looks really polished on full length women's pants but can refine crop lengths as well.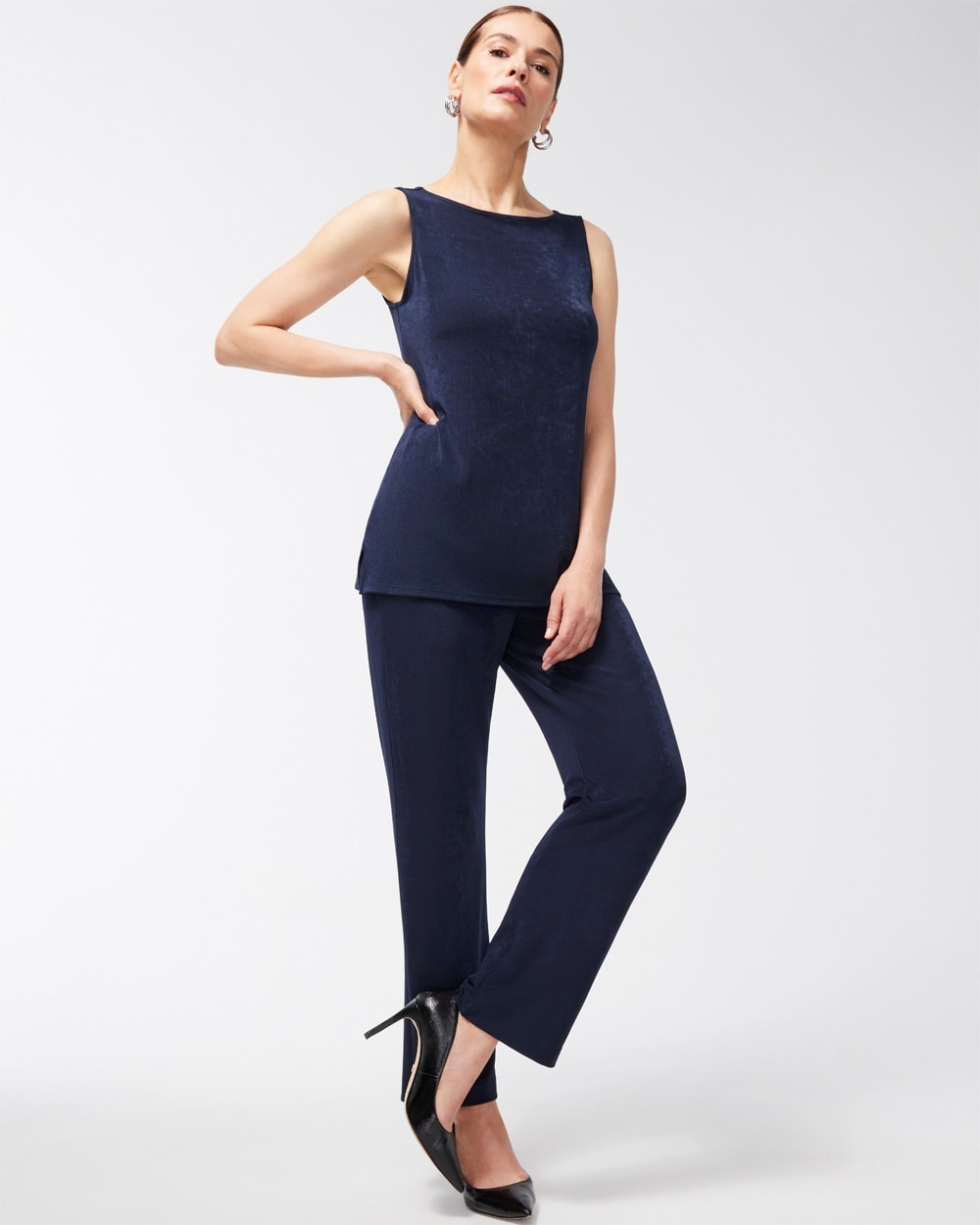 Slim Leg
Slim leg pants are a classic that pretty much never goes out of style. That's because they're known for lengthening and slimming. Plus, they can create a flattering silhouette, especially when paired with the right shoes and tops.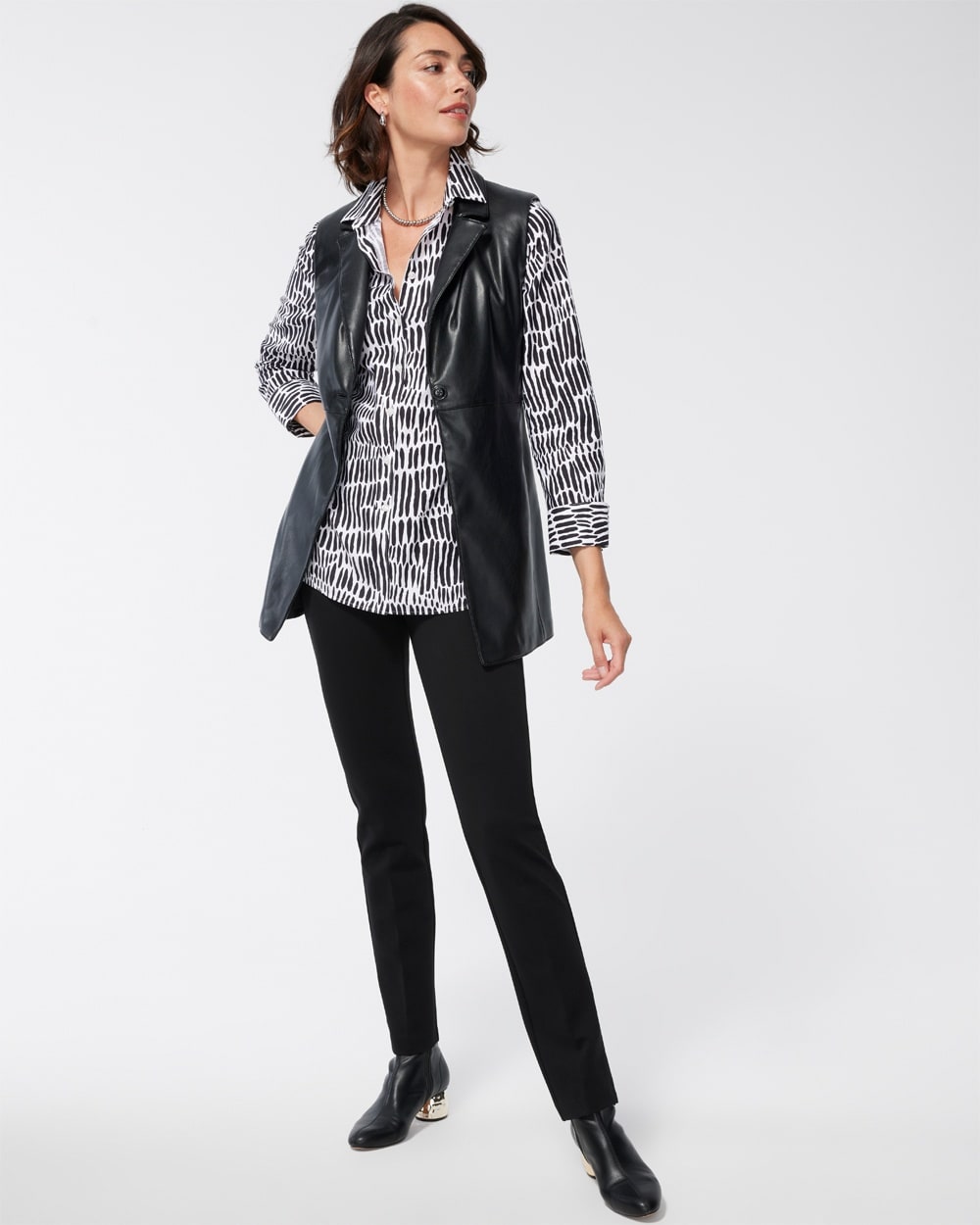 Style & Fit Solutions
In 2023, you should be shopping for women's pants that have built-in solutions. Some styles may make you look slimmer, while others might provide more comfort. Ideally, they should do both!
Slimming Your Waist
Waist-slimming technologies have come a long way. Long gone are the days of feeling stuffed into pants that shape the midsection. Our favorite way to look and feel trimmer is with Chico's comfortable So Slimming® solution. Developed with exclusive Hidden Fit technology, So Slimming® comes in two variations: 180 designs slim the tummy and midsection; 360 designs provide all-around figure shaping for the midsection.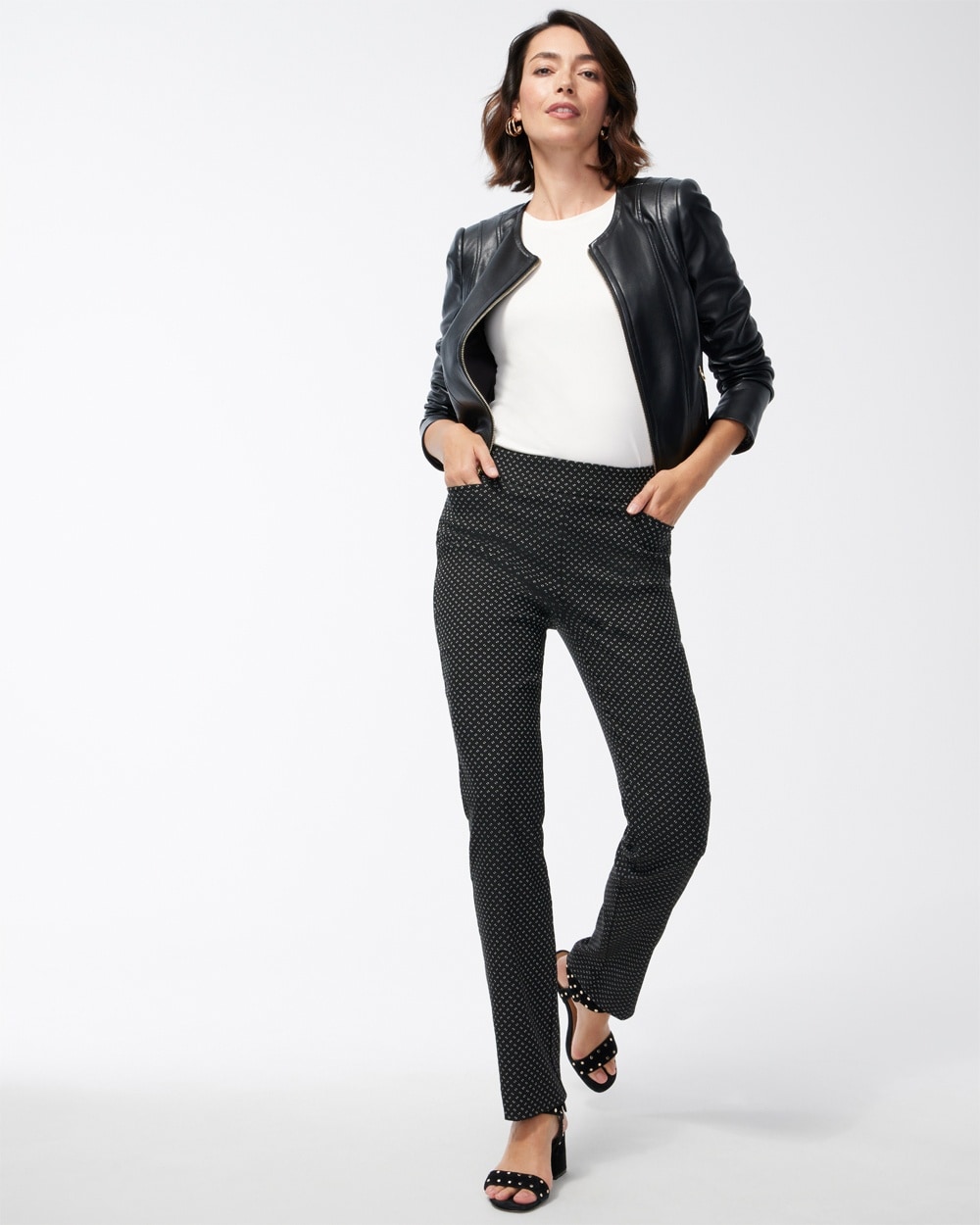 Pull-on Women's Pants
You should never have to sacrifice sophistication for comfort. Get the best of both worlds with some of our favorite pull-on women's pants: the Brigitte and the Juliet.
Brigitte pants have a timeless pocketed design and a pull-on waistband, making them perfect for just about any occasion. We love them for everything from the office to the dining room.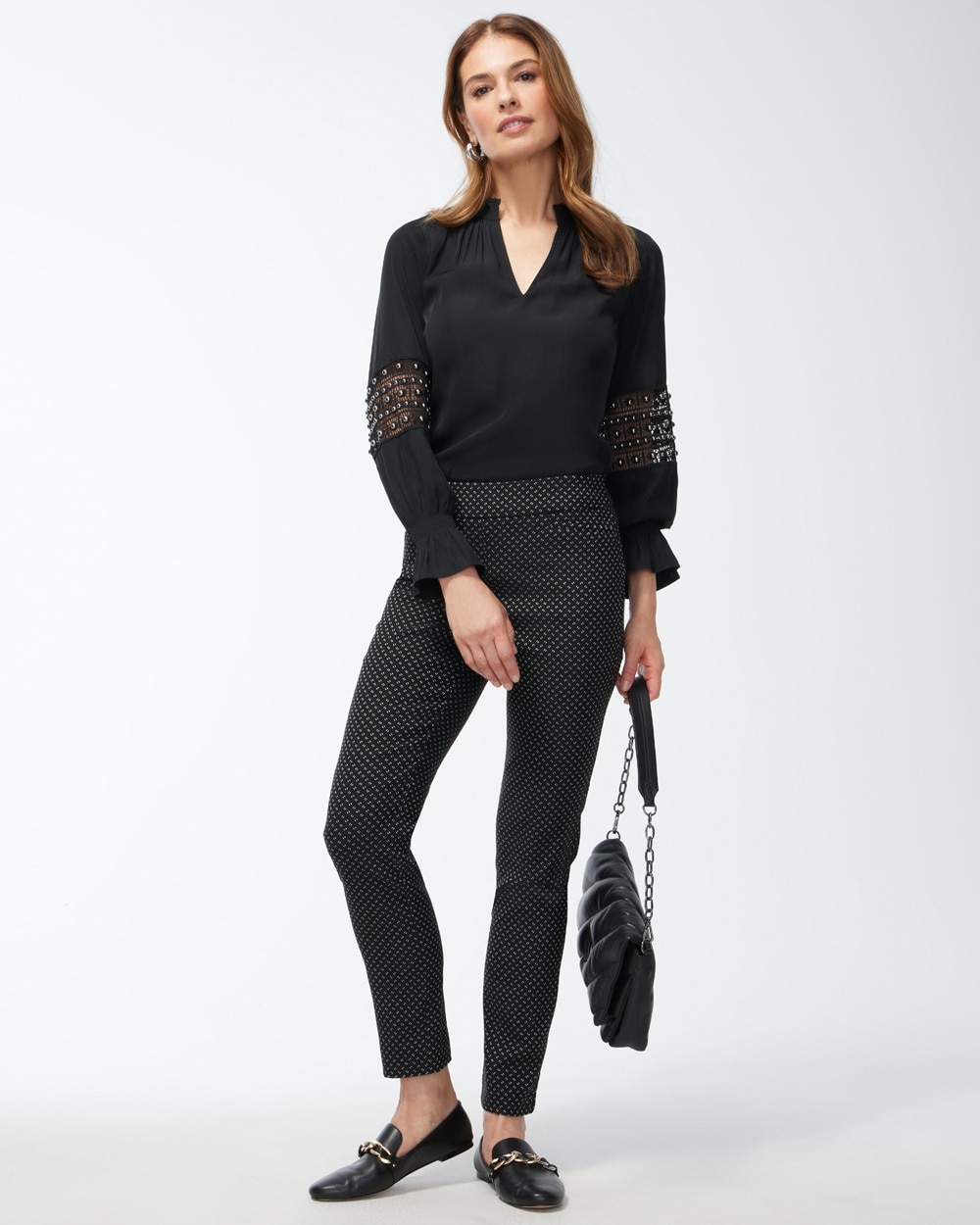 Juliet pants feature a clean Hollywood waistband, giving them a sleek, smooth front at the waist and hips. Plus, they're available in luxurious Ponte fabric.
Fabrics
Make sure you're thinking about fabrics when picking out new pants this fall. There are a couple that are really making waves. Ponte and faux leather are on the top of our list.
Ponte
Ponte pants are a favorite, especially during the cool weather months. This fabric has some of our favorite qualities. First, it's made from high-quality knit fabric with just the right amount of stretch. It makes them feel like a blend of your favorite leggings and pants! Plus, Chico's exclusive Ponte combines the right blend of comfort and compression for an always-flattering fit.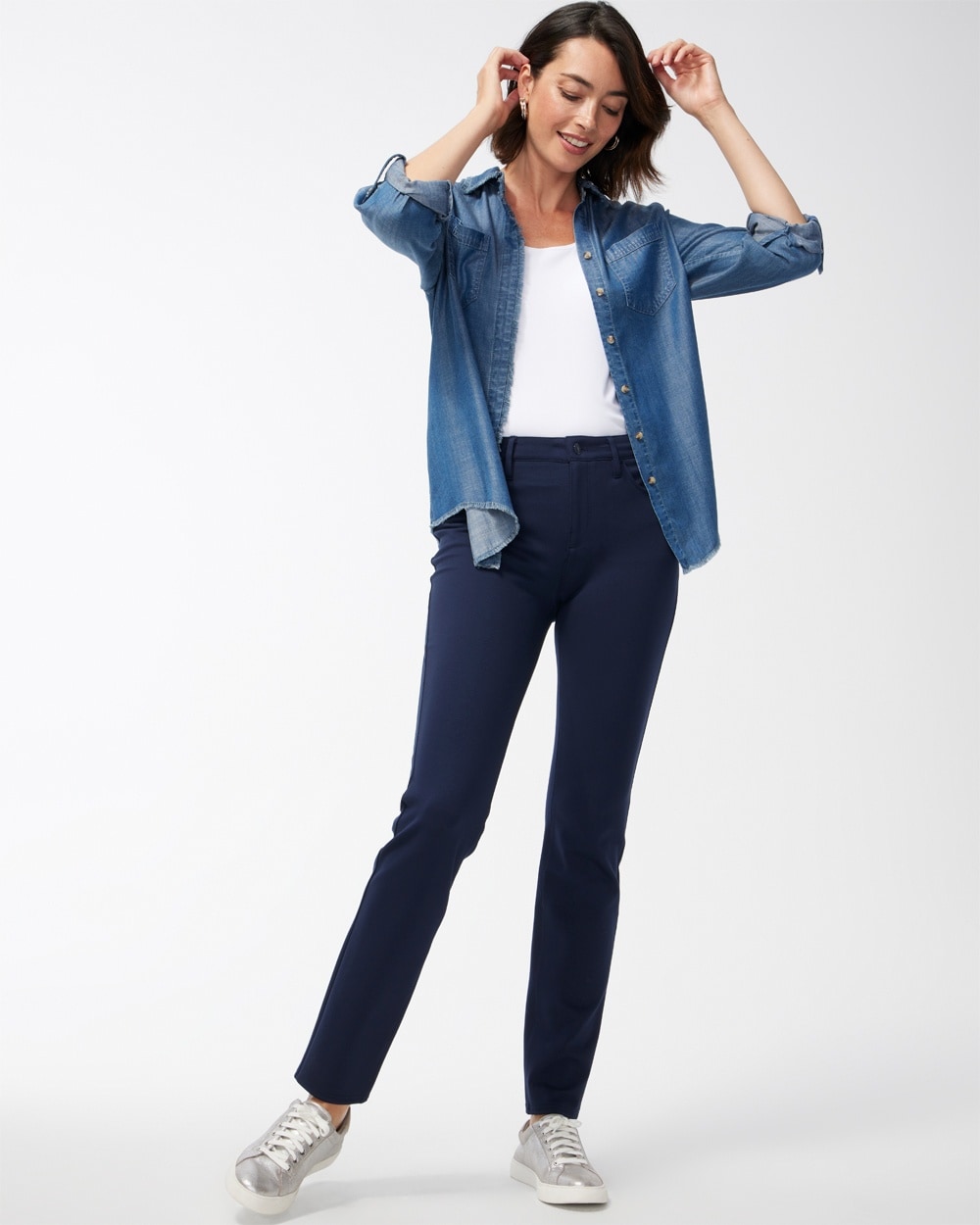 Faux Leather
When it comes to faux leather, the softer the better. The more luxurious the fabric, the better it will look as you move since it's more supple. Plus, you can get the look of leather with twice the comfort.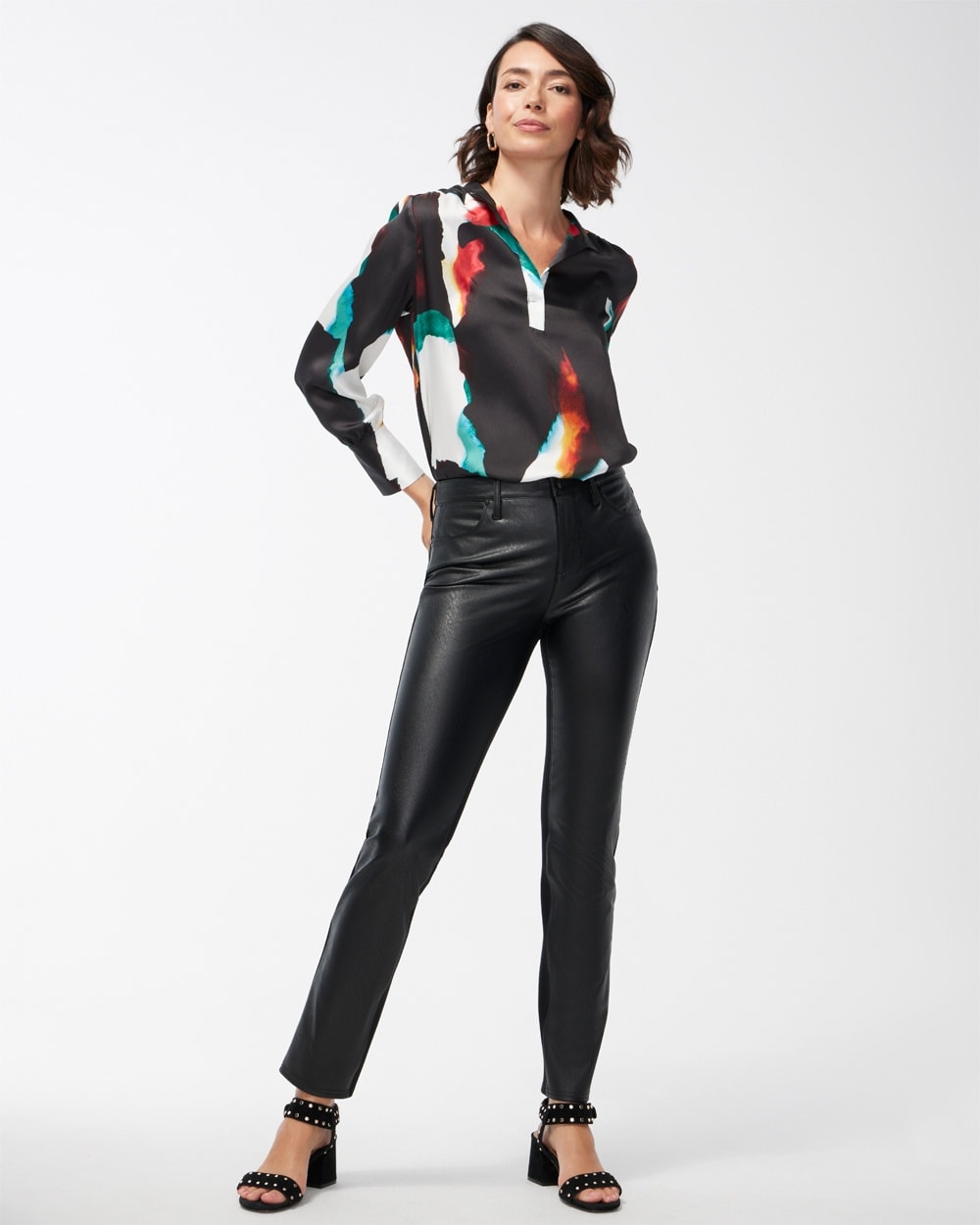 Details
Finally, don't skimp on the details! Amplify your style with pleats, prints, and embellishments.
Pintuck Pleats
Little details go a long way, especially pintuck pleats. This stitch detail gives any look texture and subtle flair. Some of our favorite debut women's pants feature pintuck details that add flattering contour to the fabric.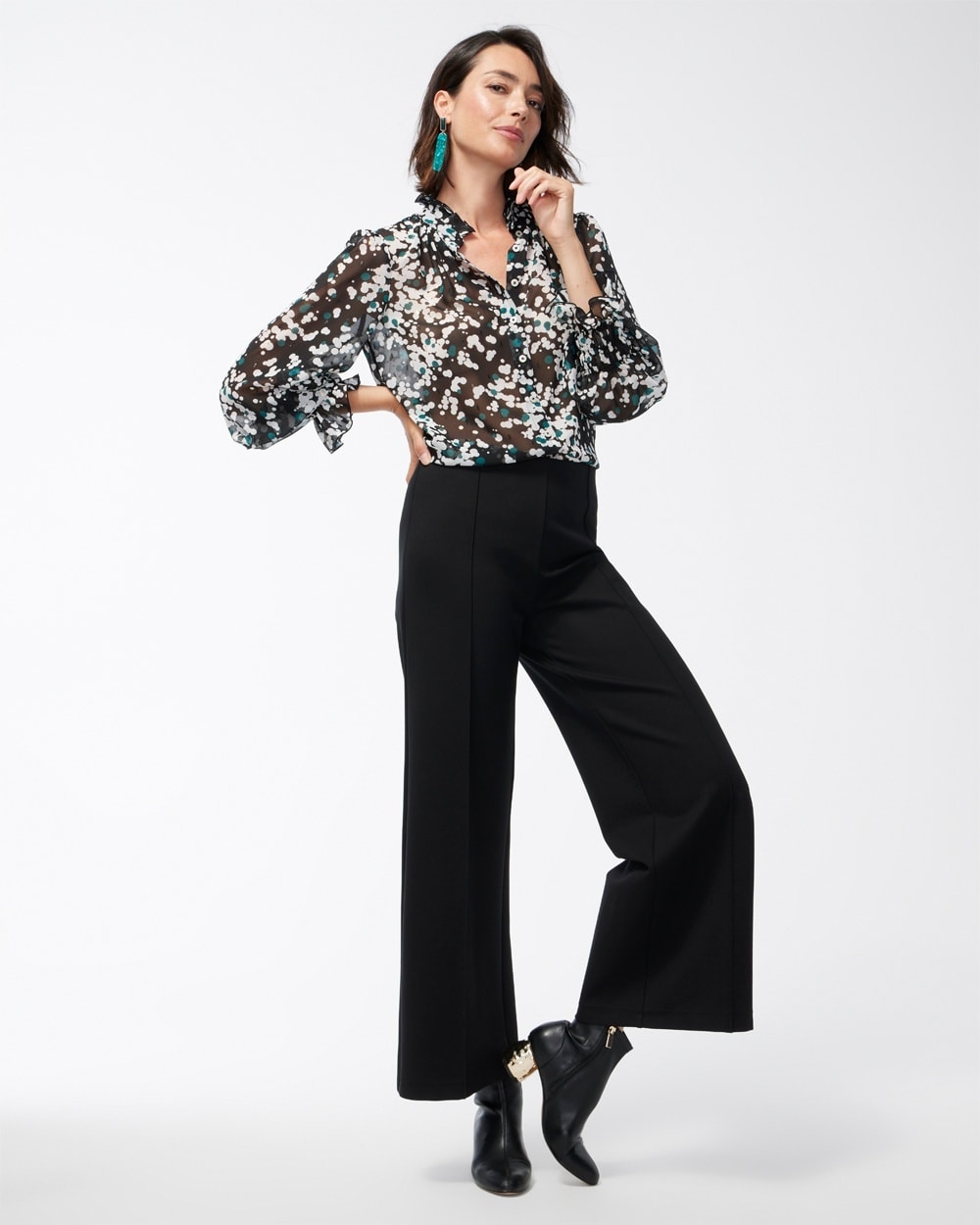 Prints
Don't be afraid to embrace fall prints. They come in a range of warm tones that go with everything else about the season, from pumpkin spice lattes to auburn leaves.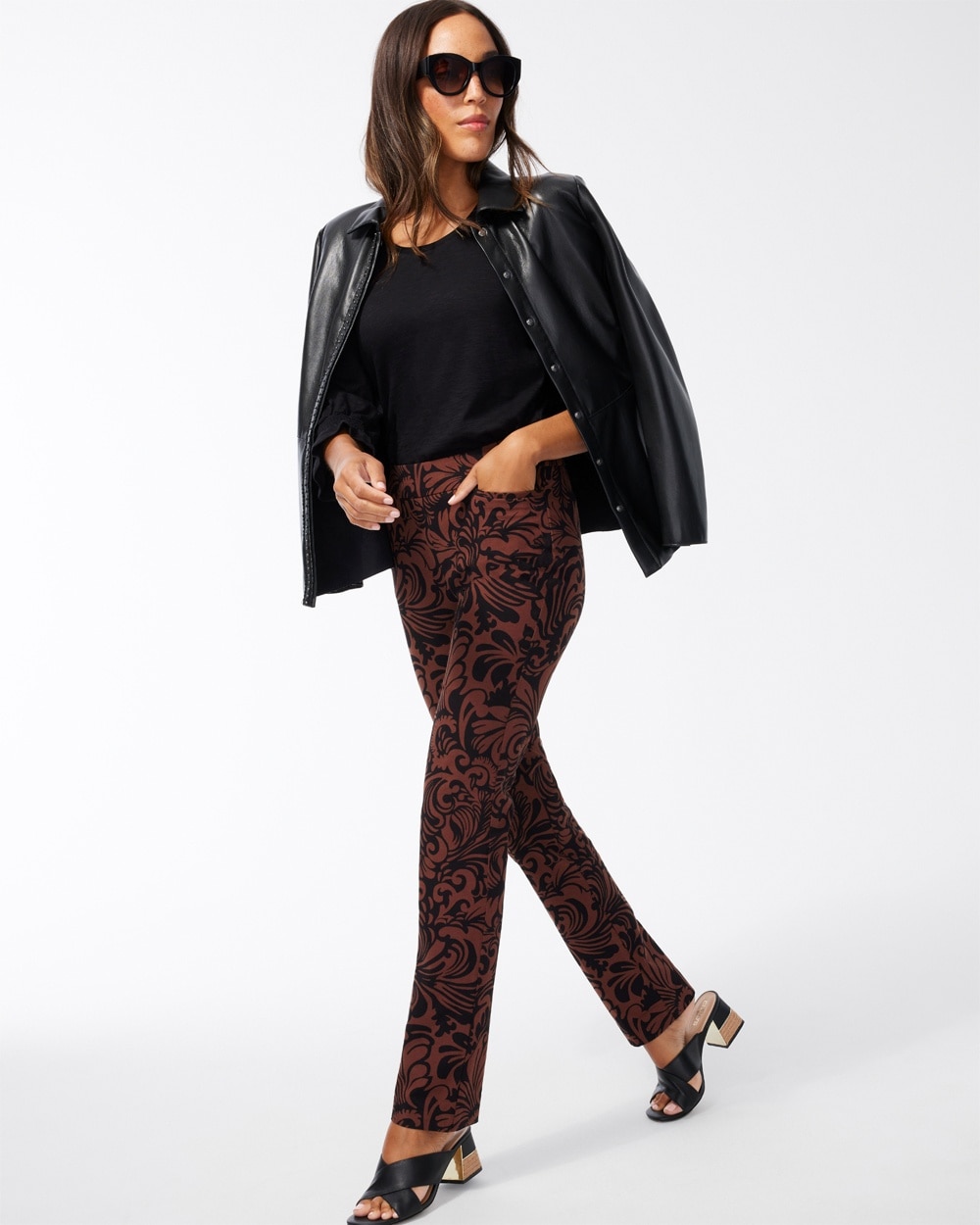 Embellishments
Fall marks the beginning of the holiday season, so why not perk up your collection with embellished details? This year, embroidered cutwork is the standout feature.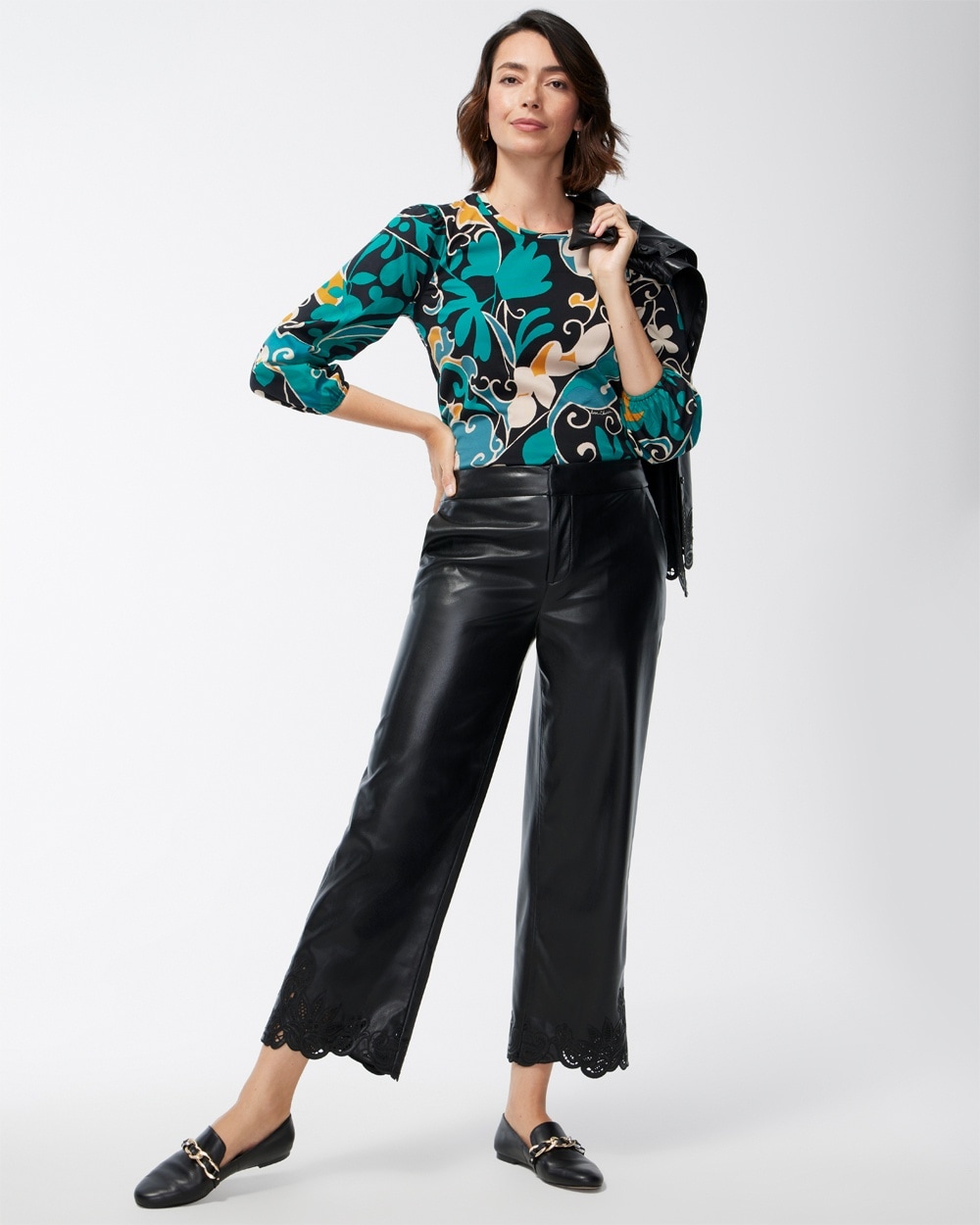 Shopping for Women's Pants
Now that fall is here, enjoy shopping for all the most anticipated styles! Shop Chico's trendsetting women's pants for all the most anticipated looks of the season.