Your Guide to Fall Fashion 2023
Fall is fast approaching! Before too long, there'll be leaves on the ground and boots on your feet. It's the perfect time to take advantage of fall style trends, from denim to faux leather, from turtlenecks to fashion tops.
There's so much amazing fall fashion out there. From prints to fabrics, every day to special occasion—we've built a fall style guide that makes it simple to craft fabulous looks.
As the autumn arrives, get fashion advice from an expert for seasonal looks that charm and inspire. Melly, Head of Design at Chico's, offers her recommendations for the perfect pieces from the season's most exciting styles. Let's talk about the essential fabrics, styles, and accessories!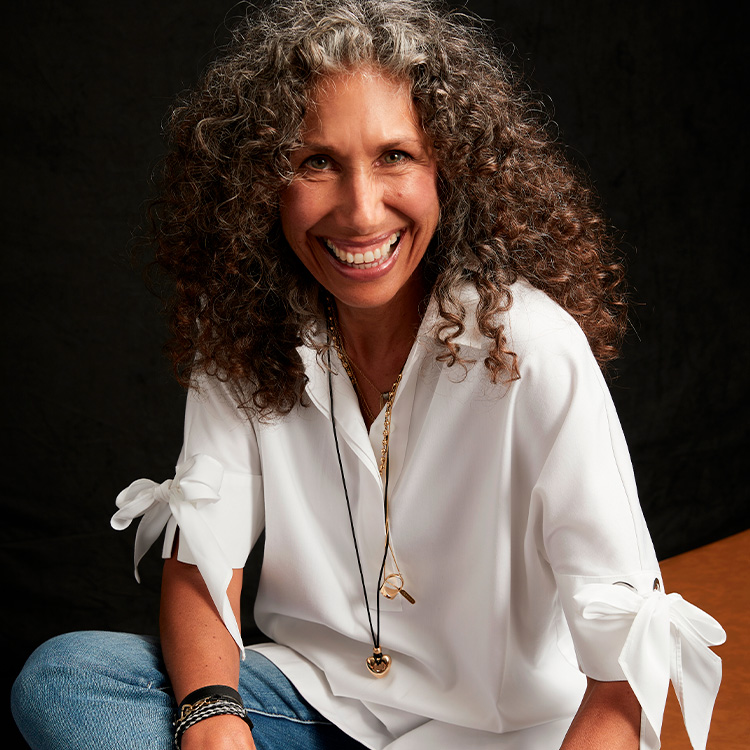 Fall Style Trends
Autumn clothing is a fashion favorite for many. The weather can be just right, giving you the opportunity to cozy up in sweaters and enjoy seasonal events like visits to the pumpkin patch. This year's fall style trendsbreathe new life into classic looks that can stand the test of time.
"With a return to quiet luxury, invest in chic essential pieces that will serve you for years to come, and give an instant refresh to your fall closet," Melly recommends. To help you make an investment into luxe looks that last, check out Melly's top choices for a fall refresh.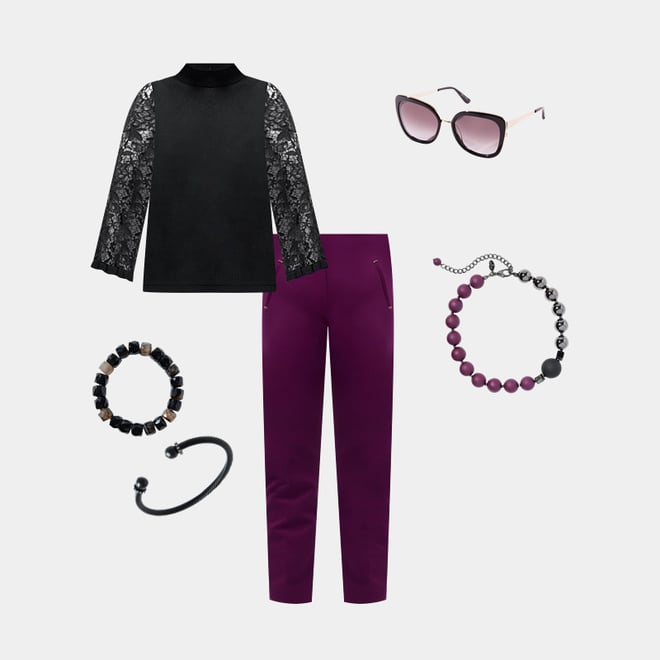 Faux Leather
Everyone needs a go-to coat for fall. It must be warm enough for the first chill, but lightweight enough to layer. That's why we love a Faux Leather Topper for everyday and special occasions. A midi topper made from soft, supple faux leather has a lot of versatility. It looks great over a variety of leg shapes, from flare to slim. Plus, well-made pieces can last season after season, and almost never go out of style.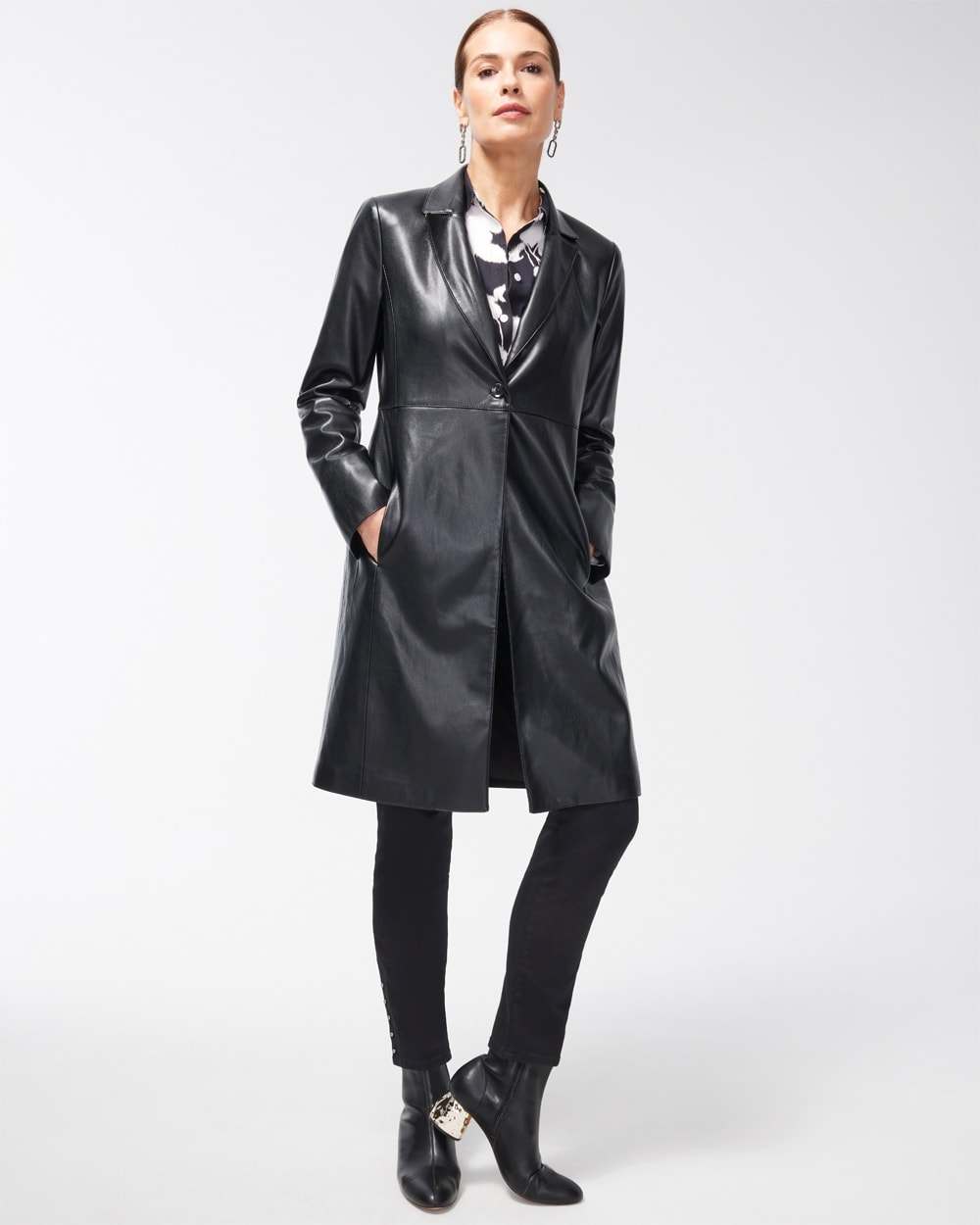 Denim
Another seasonal staple is a good pair of jeans. The best styles are trimming and flattering with a touch of fashion, like the So Slimming® Girlfriend Floral Ankle Jeans. Not only do they feature figure-shaping technology, but they also come in a bold watercolor floral print. Plus, they can be easily dressed up with a fashion top or dressed down with a button front shirt.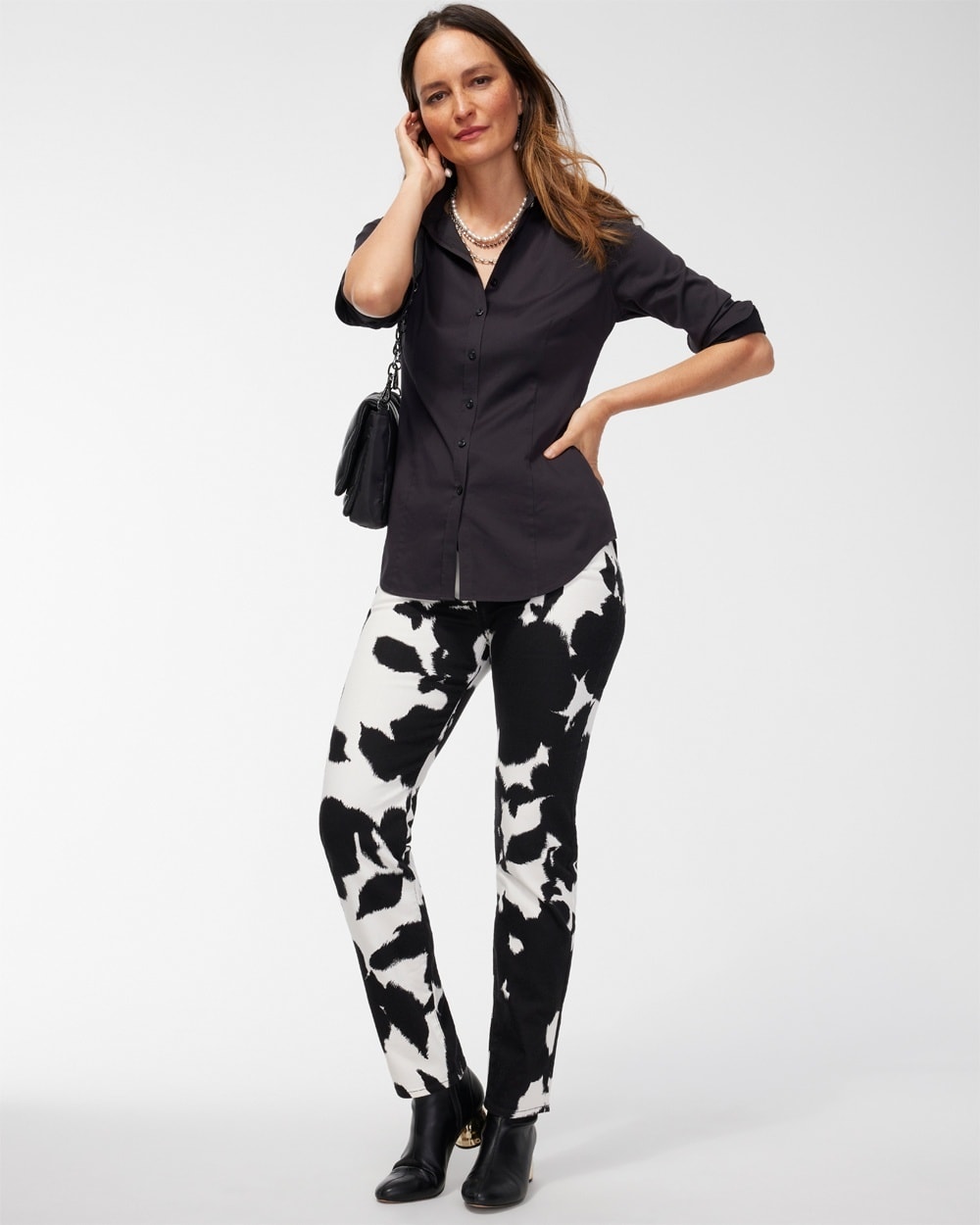 Turtlenecks
Sweater weather is something to look forward to, so long as your wardrobe is ready for the temps to drop. Cozy turtlenecks are a must for fall fashion since they work great as a base layer or a top layer. This season, go with modern prints and fabrics, like the ECOVERO™ Abstract Turtleneck. It's made from eco-friendly fabric, and it features a contemporary black and white colorblock design.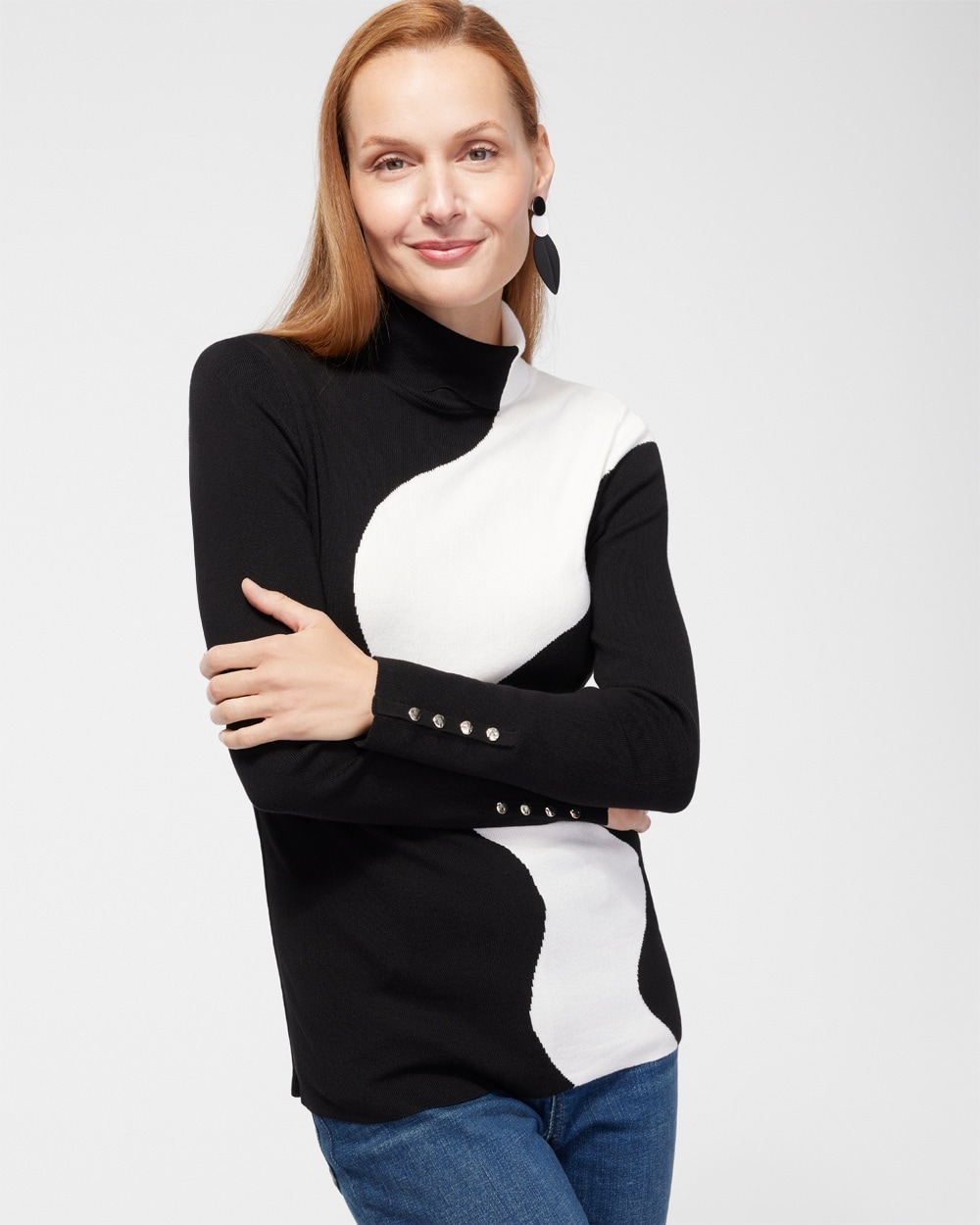 Fashion Tops
As the end of the year approaches, celebrations become more frequent. So, it's a great time to rejuvenate your party wear collection, including one-of-a-kind fashion tops. This year's fall style trends call for intricate, feminine details on easy-to-wear designs, like the Crochet Lace Sleeve Top. We love this piece for its easy knit body and gorgeous woven lace sleeves.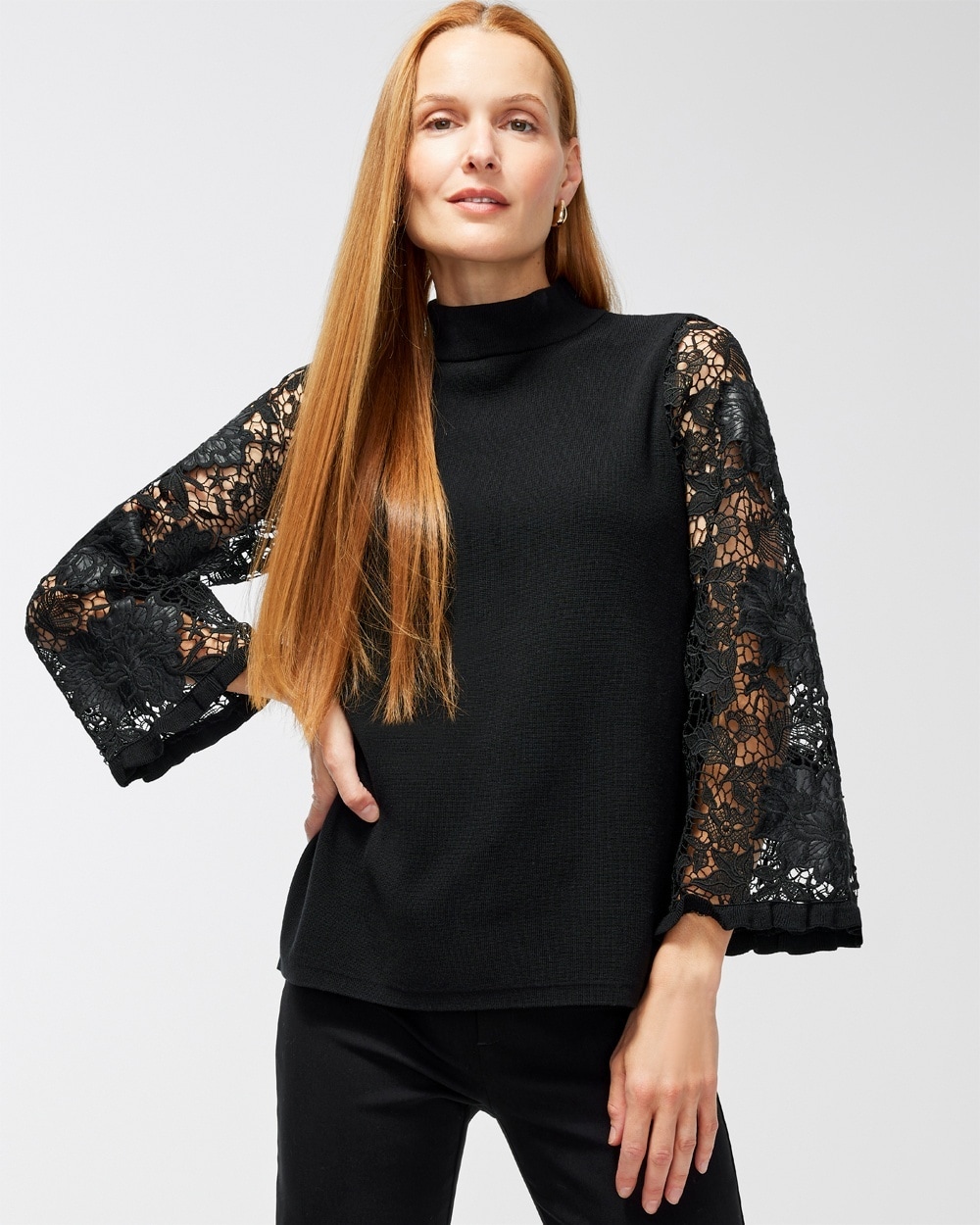 Fashion Sneakers
Athleisurewear styling is very big in fall style trend this year. A reliable, comfortable pair of fashion sneakers are a must for pulling together looks that are ready-to-wear meets easy-to-wear. Look for styles that are made from quality materials and feature fashion elements. White Leather Sneakers are a perfect example—they're made from genuine leather, and they have hints of leopard print on the insole and heel.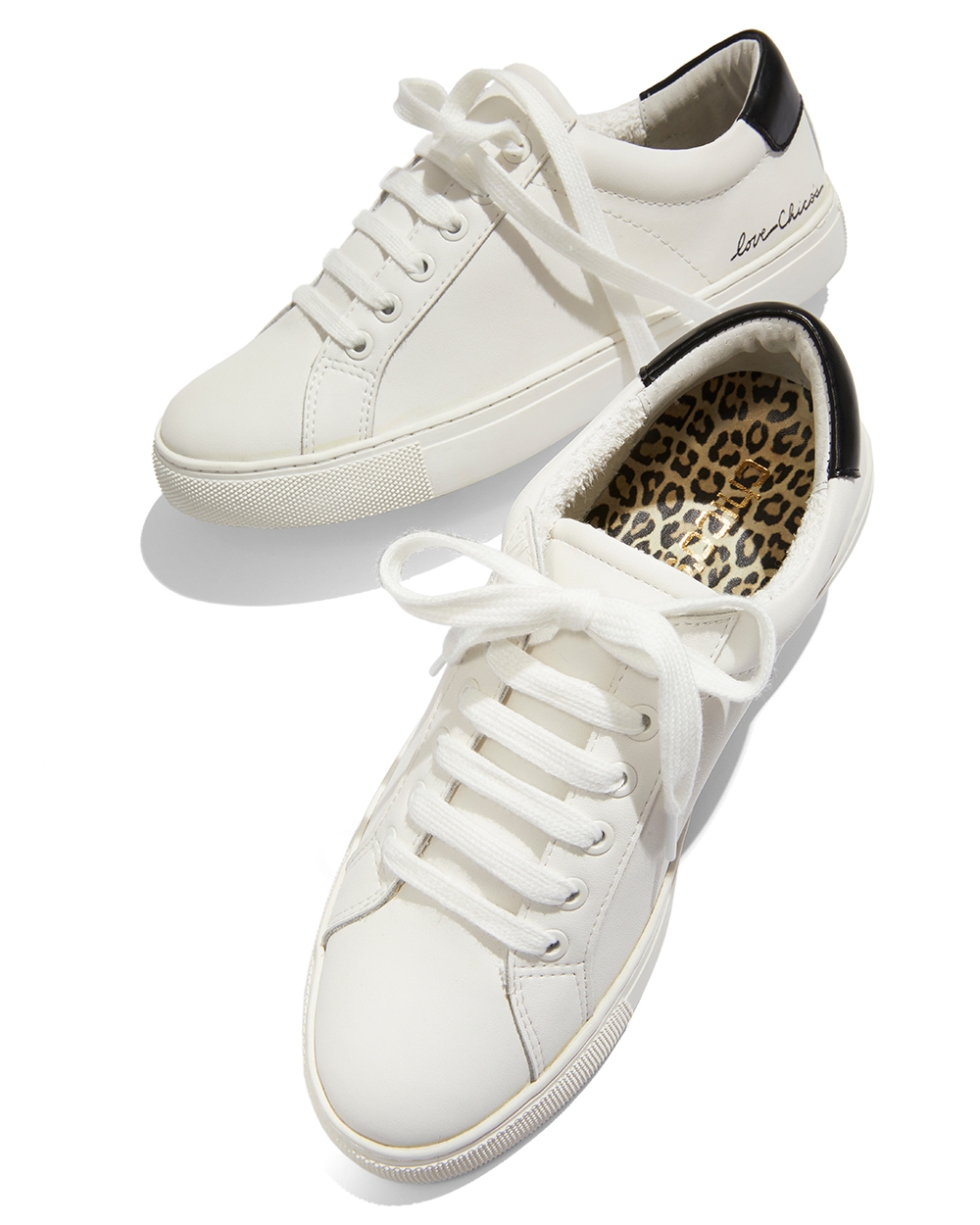 Bags, Hats, & Sunnies
Accessorizing steps up any look, no matter the season. Fall accessories can crossover into other seasons, especially if they have classic elements. It's a great time of year to replenish staple accessories, like purses, hats, and sunglasses, since fall colors usually tend to have a black or brown base. Also, consider adding fresh fashion pieces to your accessory collection, like a chic eyeglass chain.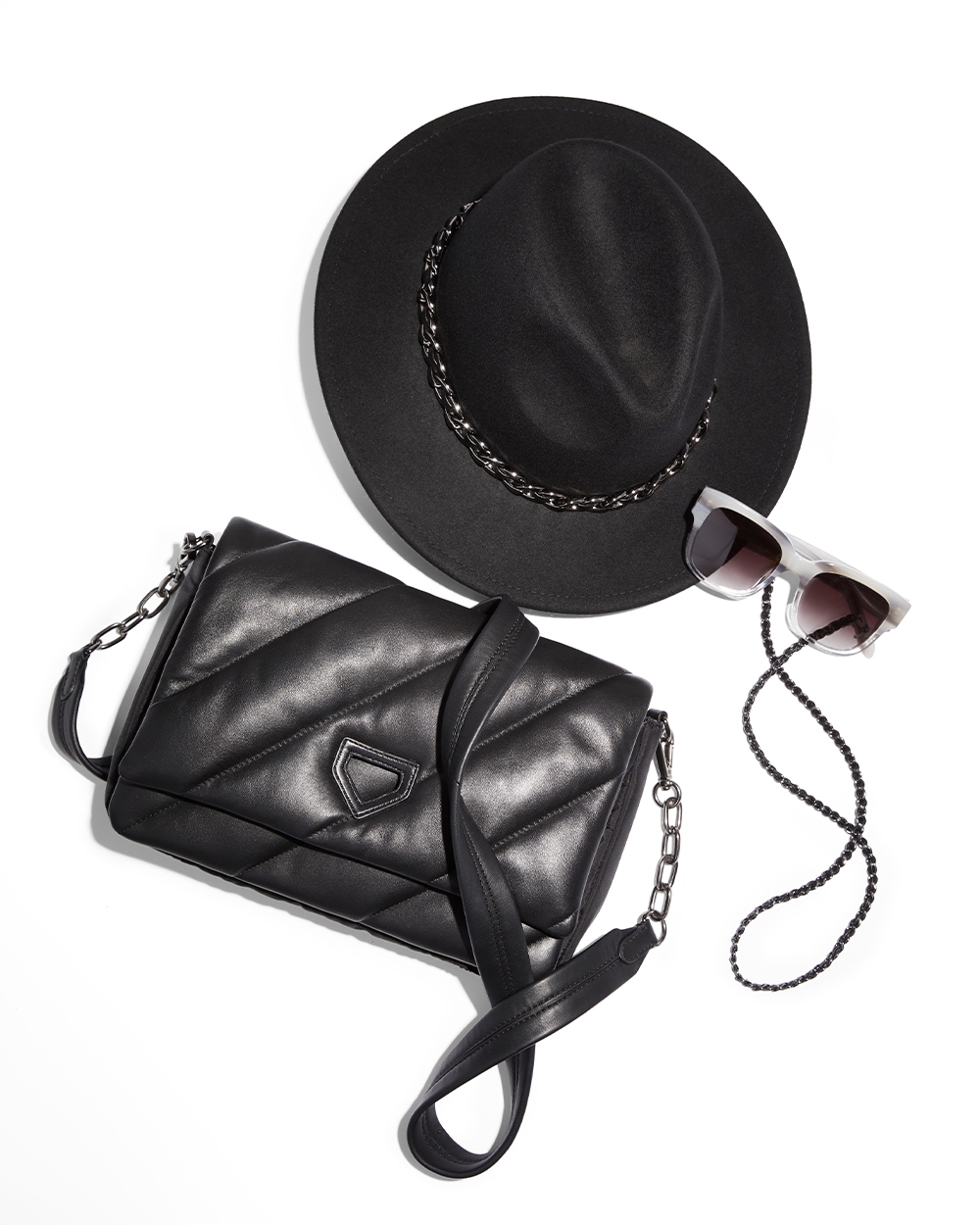 Fall Style Trends, Demystified
Once you know the fundamentals, picking out new clothes, shoes and accessories for the fall is fun and simple. This season, it's all about investing in essential pieces with luxury in mind. Shop Chico's for the latest in fall fashion. For more tips on fall style trends, check out suggestions for what to wear where: