Spring Fashion
The fashion New Year is here! Right now, new collections, styles, and trends are emerging. That's why it's the perfect season to clear out last year's looks and add updated tops, bottoms, dresses, and shoes.

Need help picking out must-have spring fashion pieces? From color to fabric, shoes to bags, every day to special occasion—we've built a spring style guide that makes it easy to create remarkable ensembles.

Plus, get fashion inspiration from an expert! Melly, Head of Design at Chico's, offers her advice for picking the right items from this season's most exciting debuts. Let's explore spring's must-have colors, fabrics, lengths, and details.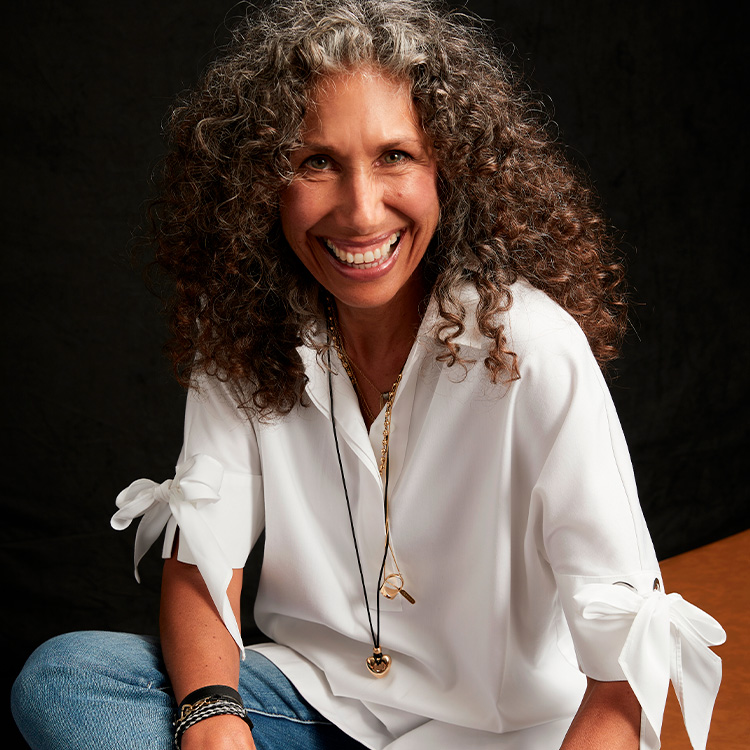 Spring Colors
Spring colors are everywhere. Look at the greens in the trees, the yellows and oranges in the sunset, and the soft pinks in the flower petals—it's easy to see where designers get their inspiration!
This year, warm spring, or true spring, colors are setting the tone. What's an example of warm spring fashion palettes? Think natural and fresh colors, like soft citrus tones in pink grapefruit, orange, and lemon. Paired with earthy neutral tones, these true spring darlings are working their way into everything from tops to accessories.
For pieces you can wear again and again, Melly recommends picking up our Fringe Clutch. Designed with a neutral tone floral pattern, this handbag with a crossbody option has the perfect combination of warm yellows and earthy tans.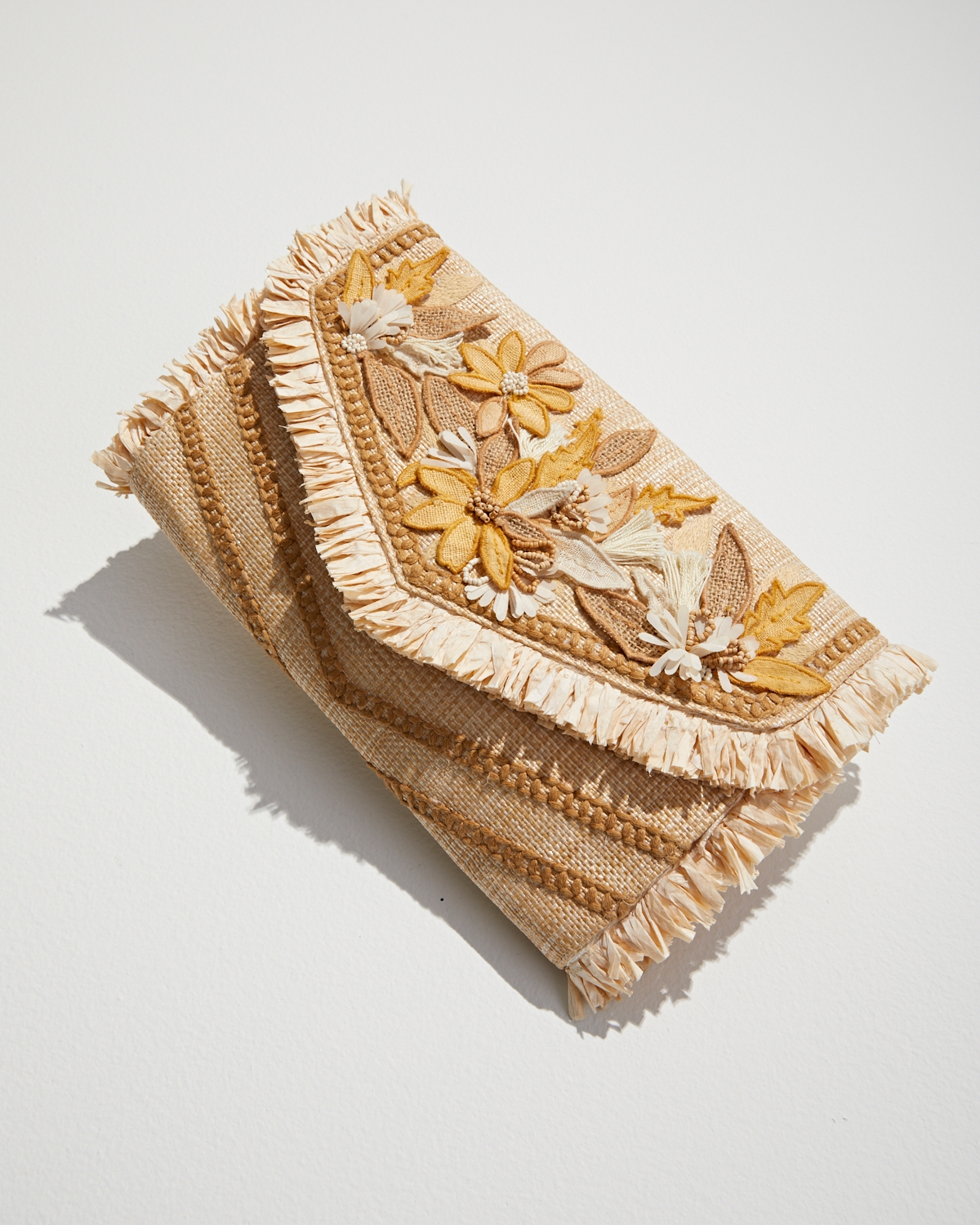 Spring colors like yellow and tan are easy to accessorize. Simple gold tone pieces can be just the right complement to spring fashion pieces. This year, Melly loves our Gold Tone Textured Drop Earrings, particularly because of their light-catching texture.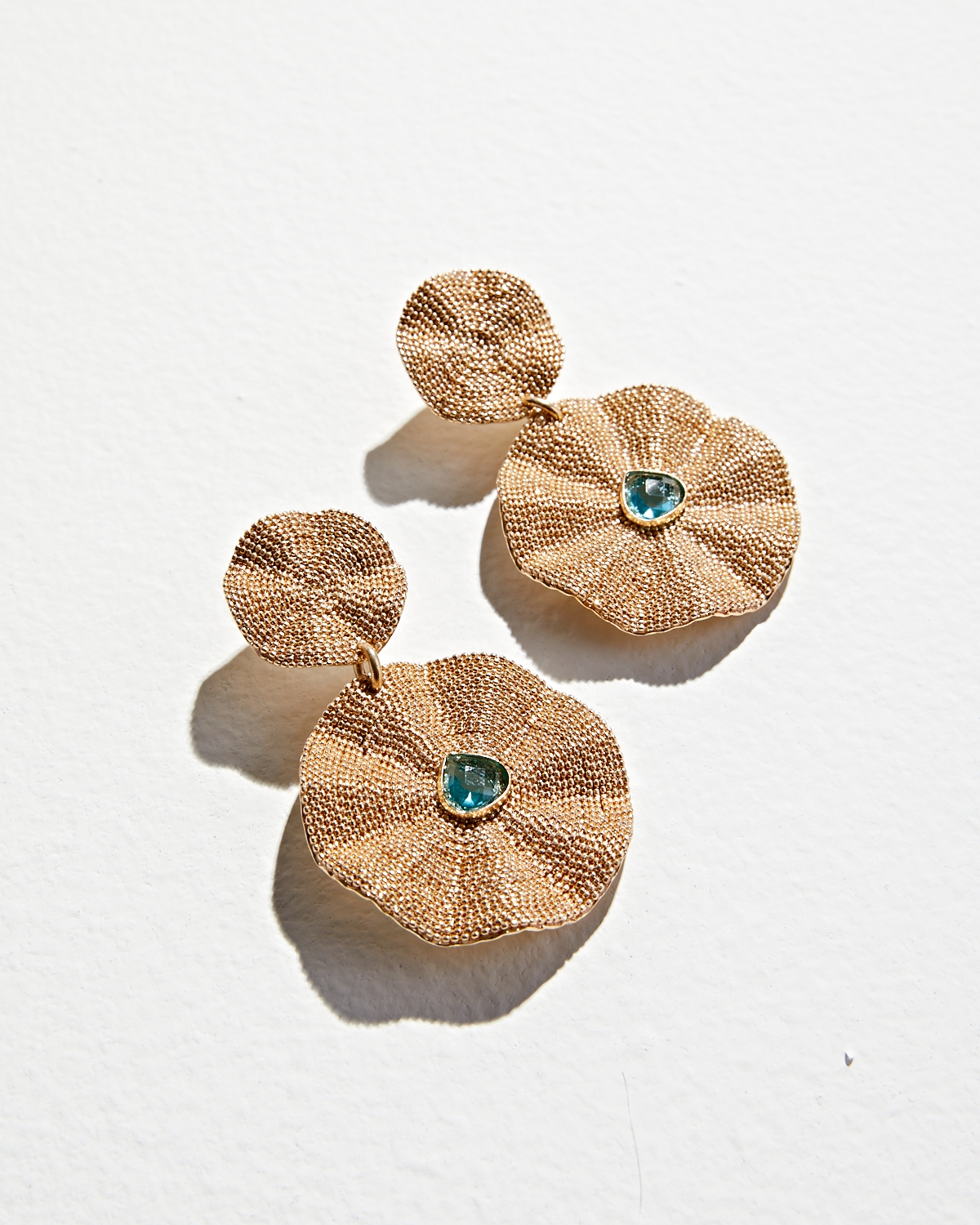 Seasonal Fabrics and Lengths
There's more to spring styling then just color palettes. Let's look at the fabrics, lengths, and details that are the stars of the season. Our pick for this spring's fabric is linen, a timeless classic. For length, we love the maxi dress, a versatile seasonal option.
Linen
Linen is back for another year of effortless style. This warm weather fabric is one a favorite to break out once the snow starts to melt. The basic linen shirt is always something everyone should have on hand, but adding a little drama can be a good thing.
This season, there are some exciting styles that combine feminine details with classic linen fabric. From this spring's debut linen styles, Melly suggests our Linen Floral Applique Tunic. The concealed button placket on this traditional linen tunic features 3D floral applique. Nothing says spring style like flowers and linen.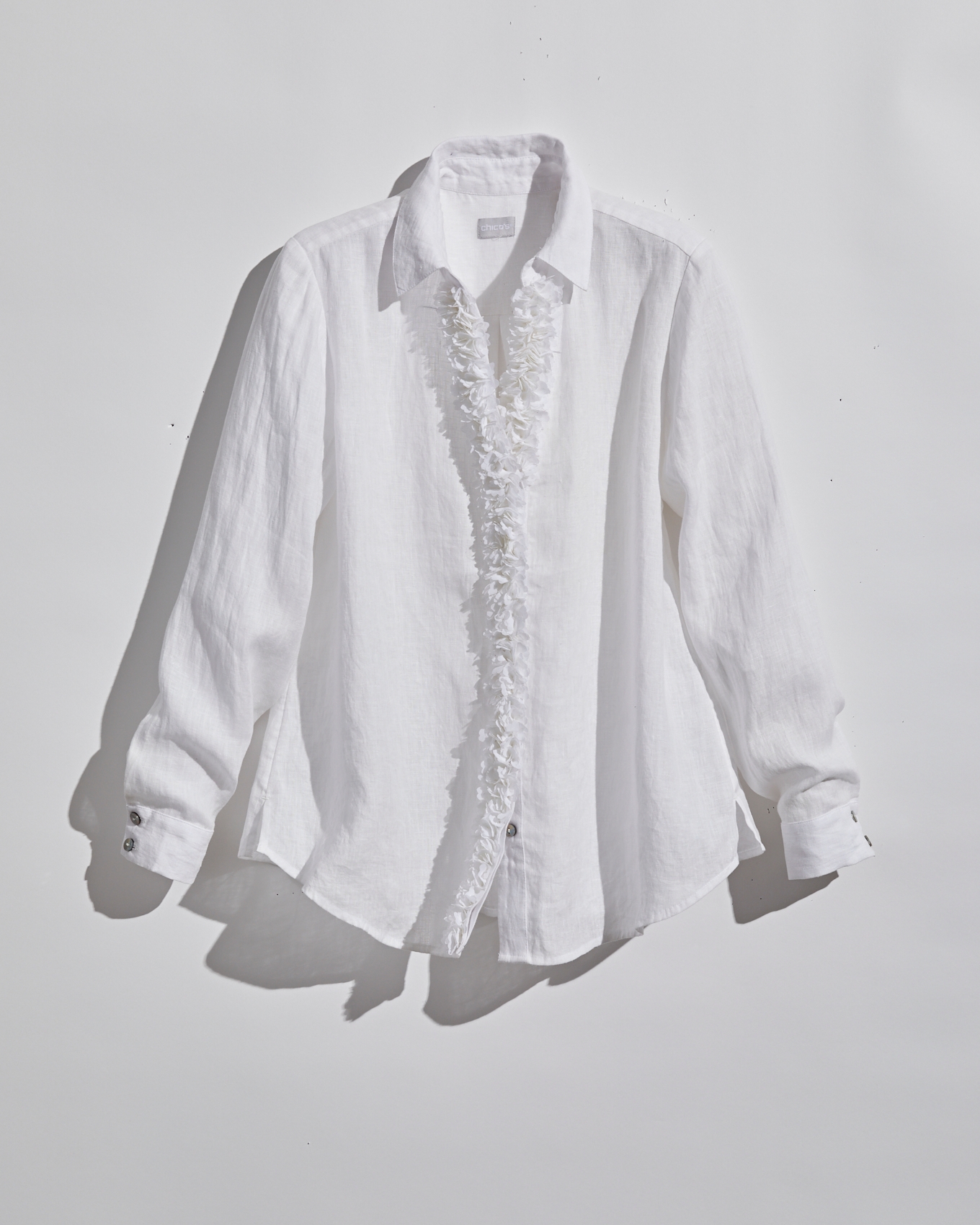 The Maxi Dress
Maxi dresses pretty much never goes out of style. This skirt length has seen many style transitions over the years, but it's been around since the 1960s. The time of year when they're most popular hasn't changed, though. Spring fashion is usually packed with easy-breezy maxi length options.
This year's styles are no different. However, designers are getting more creative with the details, giving each maxi dress a look and feel of its own. Melly picked the Eyelet Flounce Sleeve Dress as one of her favorite debut maxis. The all-over eyelets add subtle details and breathability, perfect for warmer weather.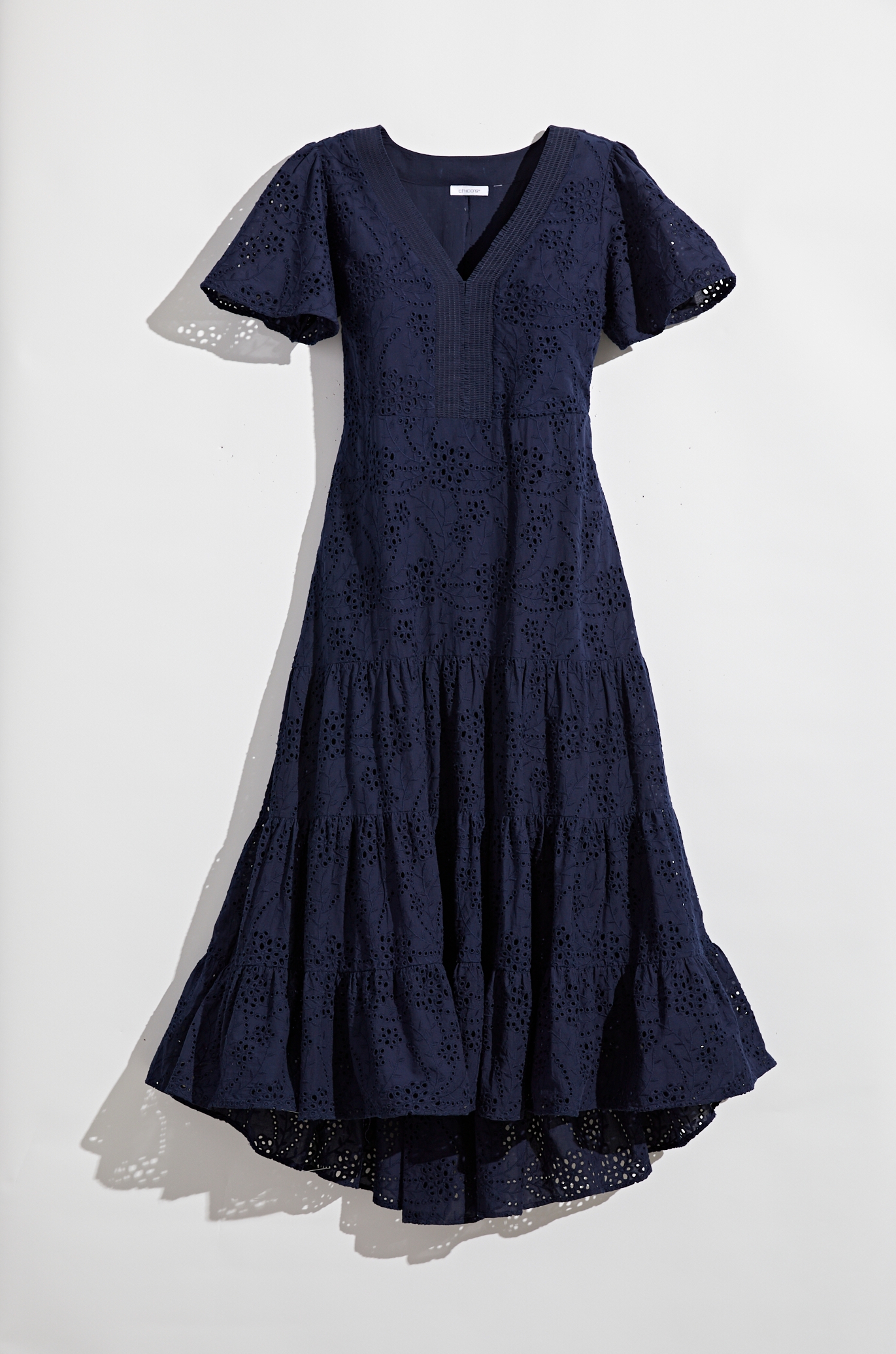 Everyday vs. Special Occasion
Replenishing your spring fashion basics is not the same as finding that perfect special occasion piece. For example, most people buy a fashion basic they love in every color. On the other hand, it's more common to look for a one-of-a-kind style for a special occasion.
Of course, spring is the best time to shop for both! Here are some of our everyday and special occasion must-have spring styles.
Everyday Spring Style
When it comes to everyday spring styling, tees reign. Fashion basics don't have to be just basic, though. With the right details, tees can be the centerpiece of an outfit. To add a touch of fashion to your basics, Melly favors the Ribbed Eyelet Flutter Sleeve Tee. The breathable eyelet sleeves upgrade the knit design, plus there's a modesty panel under the arm so the flutter sleeves can be worn with confidence.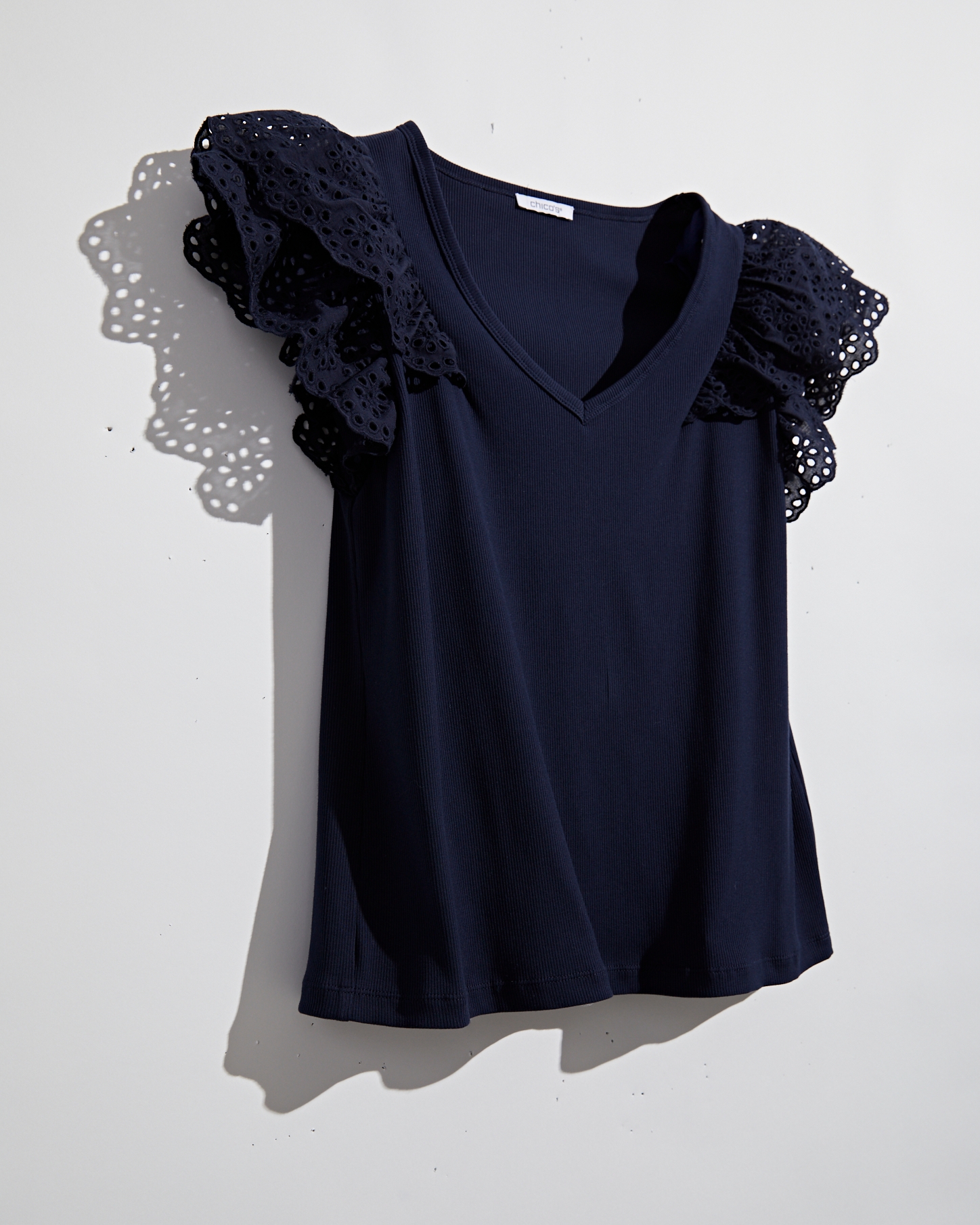 Accessorizing for spring can be simple, too. First, think about the colors and textures of the season. Go back to the warm spring palettes, and see what earrings, necklaces, and bracelets best complement those colors. Also, warm weather months could call for something a little more earthy, like Melly's favorite, our Neutral Beaded Coil Bracelet. It's easy-to-wear and features real shell.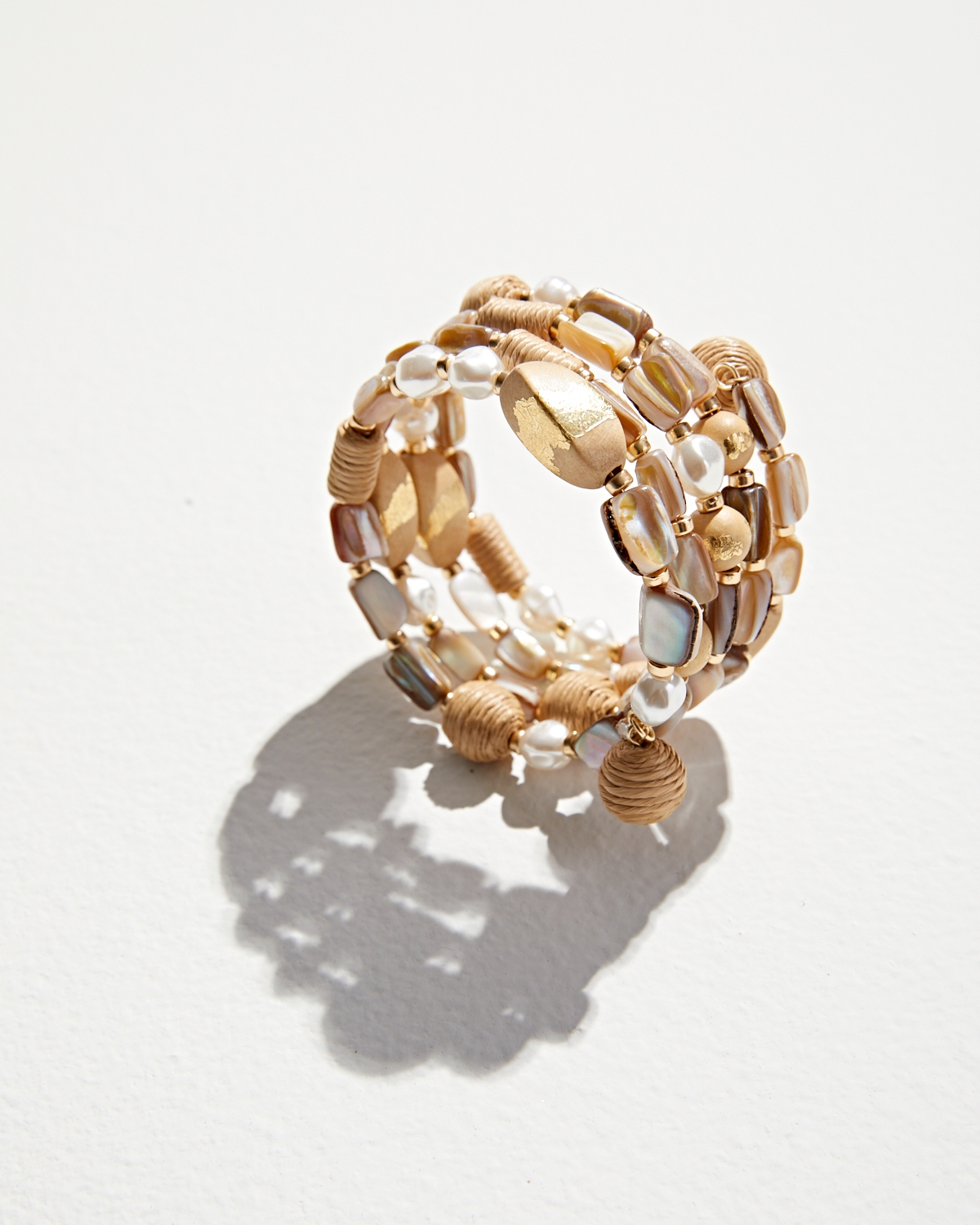 Special Occasion Spring Fashion
Special occasion spring styling can be just as simple as updating fashion basics. For example, pick a style with details that can go from day to night, every day to special occasion. Dresses with eyelets have that special something that makes them the ideal crossover spring style. That's partly why Melly selected our Ruffle Neck Tiered Dress as winning occasion piece. The tiered designed combines with all-over eyelets to redefine seasonal style.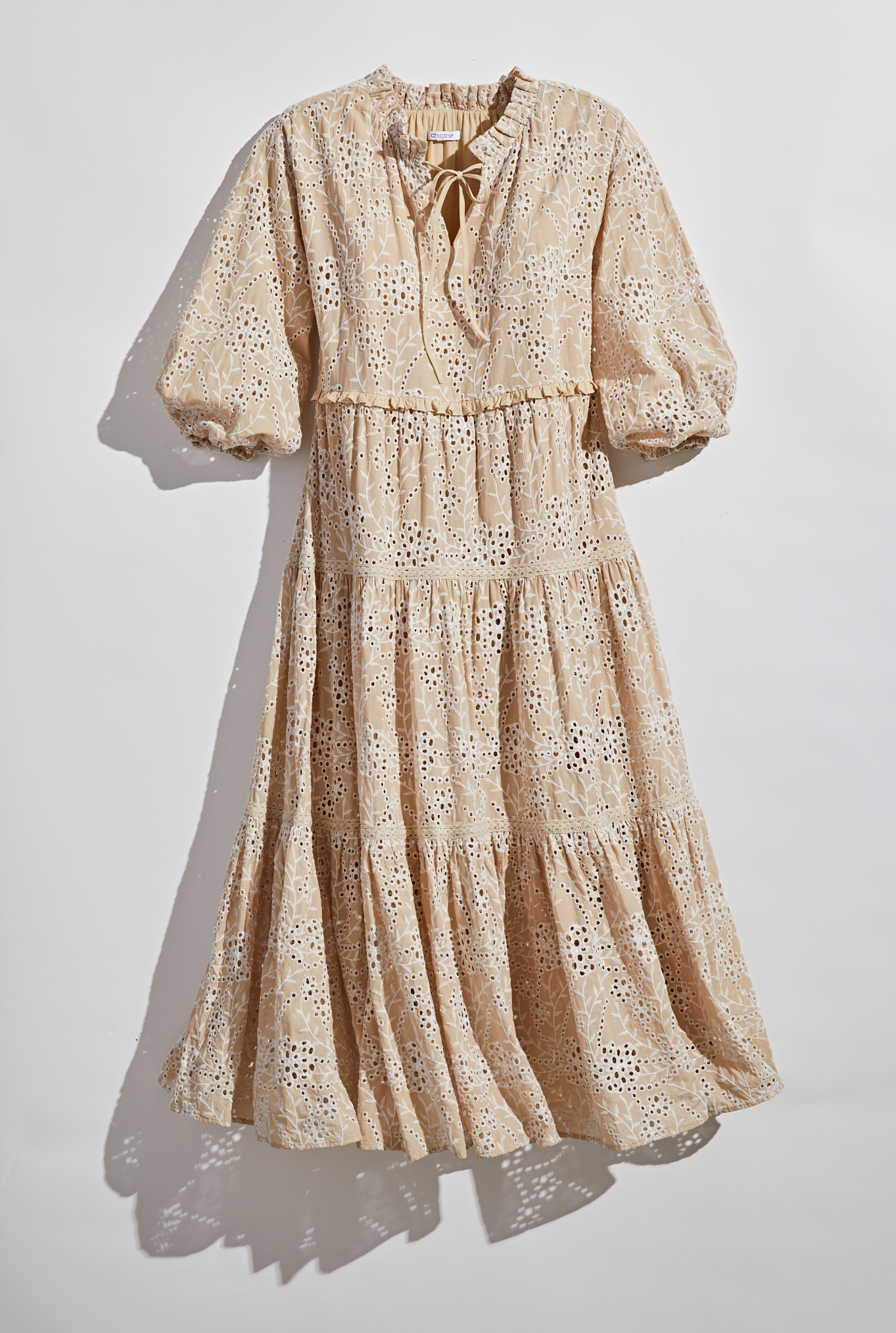 What's the perfect pairing for a spring occasion look? Heeled sandals hit all the marks. They're comfortable; they offer some height; and they have the right feel for the season. Plus, they have that crossover appeal. Melly finds our Neutral Slides to be perfect for versatile spring style.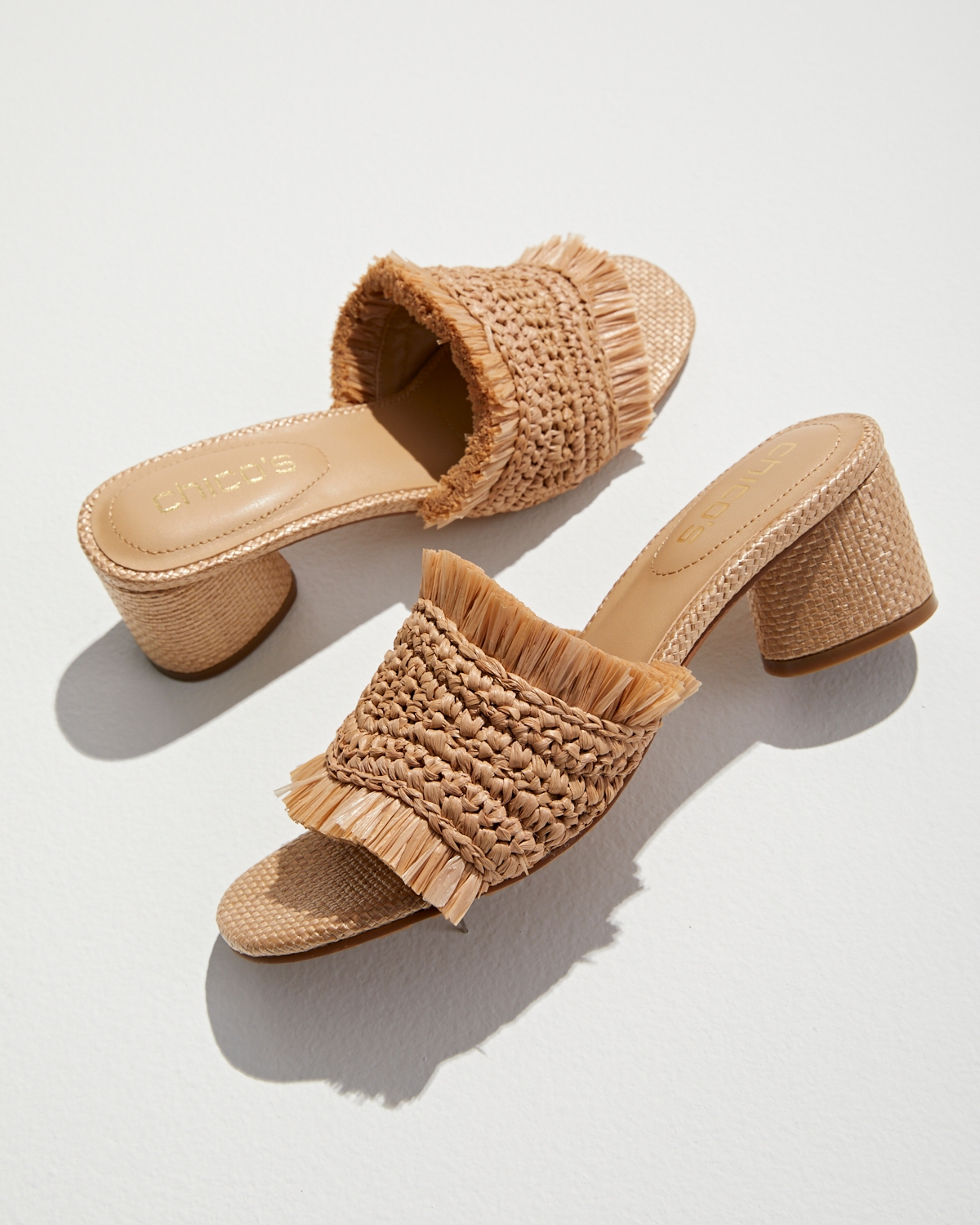 Spring Style, Demystified
Once you know the fundamentals, picking out new pieces for spring is fun and simple. Regardless of the season, it's all about colors, fabrics, lengths, and details. Shop Chico's for the latest spring styles.