Chico's Book Club:

On Gin Lane

by Brooke Lea Foster
Every season, we recommend a bestselling book that connects with your lifestyle, expands your horizons, and excites the senses. The summer selection is On Gin Lane, the sophomore novel from the incredibly talented Brooke Lea Foster that transports readers to the gorgeous setting of Southampton in June 1957.

Named a must read of summer 2022 by Women.com, Brit + Co, She Reads, and more, "the exquisite care given to vintage detail in this novel [is] utterly captivating" (Elin Hilderbrand, #1 New York Times bestselling author of The Hotel Nantucket).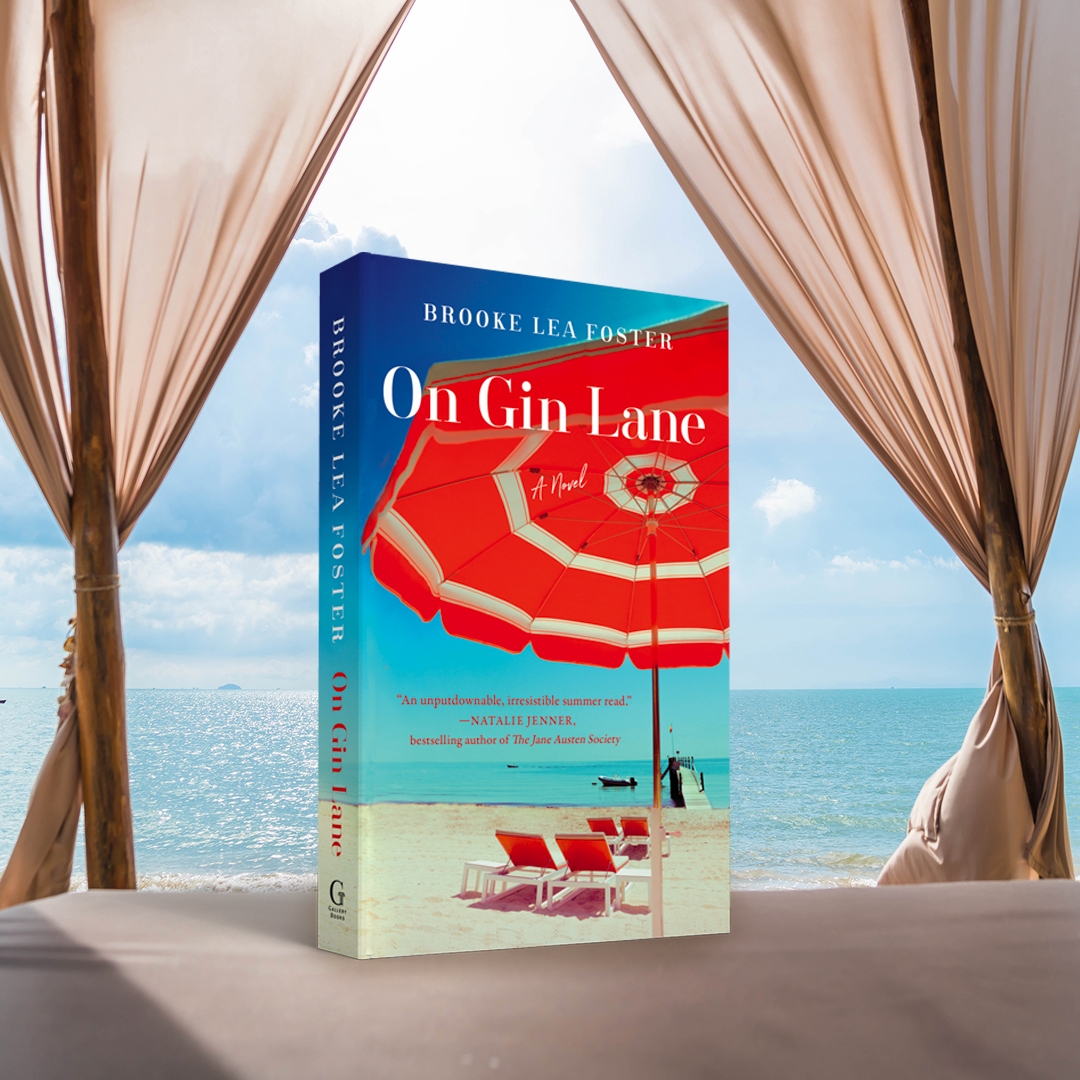 About On Gin Lane

On Gin Lane is the story of a young socialite, whisked off by her fiancé to the glistening shores of Southampton in June 1957, where she begins to realize that her glamorous summer is giving her everything—except what she really wants.

Everleigh "Lee" Farrows thinks she finally has life all figured out: a handsome fiancé named Roland, a trust in her name, and a house in Bronxville waiting for her to fill it with three adorable children. That is, until Roland brings her out to the Hamptons for a summer that will change everything.

Most women could only dream of the engagement present Roland unexpectedly bestows on Lee—a beachside hotel on the prized Gin Lane—but Lee's delight is clouded by unpleasant memories of another hotel, the Plaza, where she grew up in the shadow of her mother's mental illness.

Shaking off flashbacks, Lee resolves to dive into an unforgettable summer with poolside Bellinis, daily tennis matches, luncheons with her Manhattan circle, and her beloved camera in tow. But when tragedy strikes on the hotel's opening weekend, the cracks in Lee's picture-perfect future slowly begins to reveal themselves, and Lee must look deep within herself to determine if the life she's always wanted will ever truly be enough.

From the regal inns to the farmland, the well-heeled New Yorkers to the Bohemian artists, the East End of Long Island is a hodge-podge of the changing American landscape—and the perfect place for Lee to discover who she really is. Foster expertly explores issues of class, wealth, gender roles, and feminism against the rarefied Hamptons country club elegance of the late 1950s.

On Gin Lane is packed with intrigue and suspense, and is loosely inspired by the Palmer House hotel, an extravagant wedding gift that burned to the ground thirteen days after its opening in the Great Chicago Fire of 1871.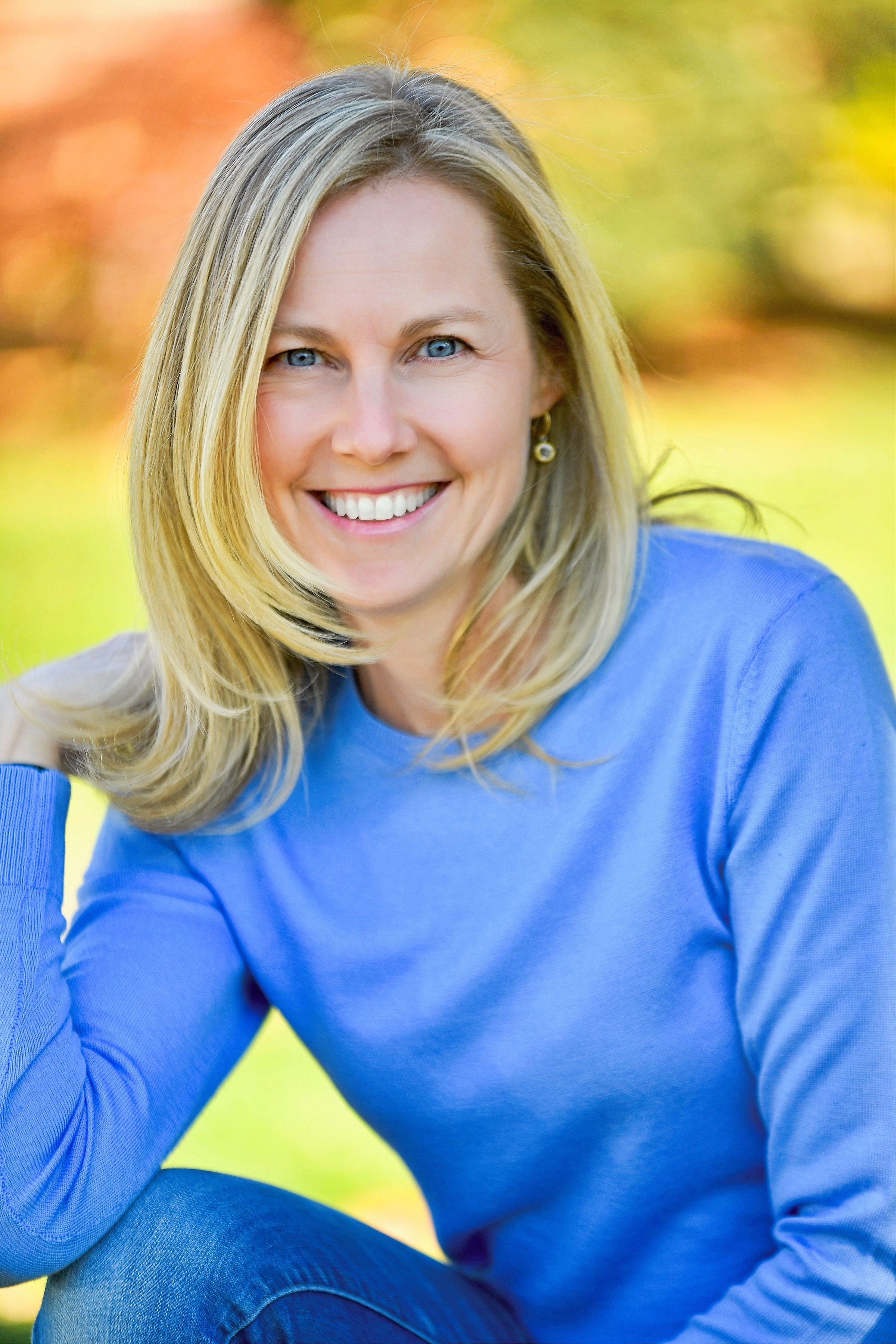 About the Author: Brooke Lea Foster

Brooke Lea Foster is an award-winning journalist whose articles have appeared in The New York Times, The Washington Post Magazine, The Atlantic, The Boston Globe Sunday Magazine, and HuffPost, among others. An alumna of The Writing Institute at Sarah Lawrence College, she is the author of three nonfiction books and the novels Summer Darlings and On Gin Lane.
Q & A with Brooke Lea Foster
Why are you excited for Chico's to feature your book in their book club?
First of all, I'm so grateful that an incredible brand that inspires women to be their best self has picked my novel On Gin Lane. To me, the Chico's brand is colorful, stylish and fun – and a Chico's woman is smart, savvy and goes after what she wants. Those are the types of women I like to write about. My novels are set in the 1950s and 1960s, a time when women spent their days trying to live up to the sexist advertisements of the time period. They were encouraged to be homemakers and were told to cast their desires and dreams aside for the betterment of the family.
But my characters are outliers. They are women who break through historical barriers and surprise those around them by being brave. My characters are women who slowly move away from who they're told to be, and with a bit of courage and fictional magic, they become who they're destined to be.
Even if my novel is set in the past, what readers will see is that the emotional journey of my characters could be set today. Falling in and out of love, feeling longing and loneliness, pushing past disappointment and untruths, struggling to make a living – these are all universal emotions, all explored in this book. When Everleigh, my main character in On Gin Lane, realizes that a person she loves isn't who she thought, she's forced to grapple with her sorrow. When she and her best friend find themselves on different paths, it becomes overwhelming to admit to herself that maybe they're growing apart. Historical fiction is set in the past, but so much of this story transcends time.
Do you feel there are any similarities between the book and Chicos'?
Yes! OMG, my main character Everleigh would definitely shop at Chico's. In On Gin Lane, Everleigh is engaged to Mr. Perfect, at least that's what she thinks, and she assumes she'll spend her summer planning the wedding. Instead, tragedy strikes in the form of a mysterious fire, and suddenly, this 1950s society girl finds herself uncertain about her future.
As she embarks on a summer of rebellion and self-discovery, her changing attitudes are reflected in her bolder choices in relationships, jobs – and clothes. Forget the belted tailored dresses and heels. Suddenly, Everleigh's snapping pics all around the Hamptons wearing bright colored shorts and patterned sundresses. She trades sandals for cute sneakers. Because it's what makes her feel good. Just like the Chico's shopper finds clothes that lift her mood.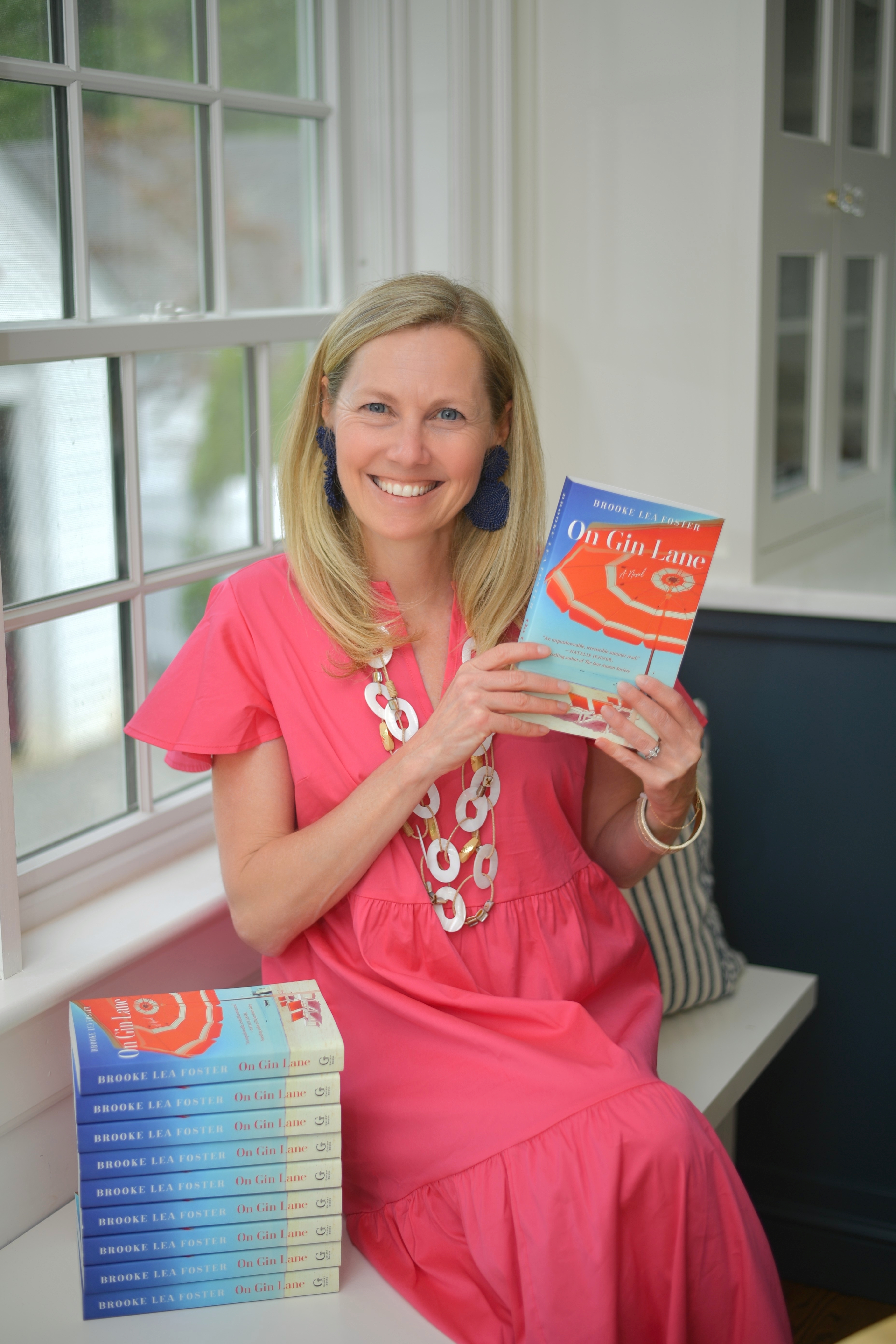 If there was a Chico's in East Hampton in 1957, Everleigh might have popped in to pick up a pair of those adorable green yachting capris or one those ocean-blue colored blouses on the racks. She would have definitely tried on some of those stretch fabric pants that are so flattering, too – they weren't lucky enough to have those awesome fabrics back in the 1950s.
What is a message you want to share with Chicos book club + Chicos shoppers?
It's never too late to go after what you want. This is true for me – I didn't start writing novels until I was forty. I'd spent my career as a journalist writing for the Washington Post, the Boston Globe and the New York Times. But I'd always dreamed of writing fiction.
It was scary to embark on something entirely different. When reporting a story, you rely on facts. But when you write fiction, you make up most everything in the novel, with the exception of historical details. Some days I would stare at my Word document (which would become this book) and think: Will anyone actually read this? Still, I pushed through, and now I'm talking to you about my book!!!
It's also why my character, Everleigh, has a similar determination. In On Gin Lane, societal pressure makes Everleigh feel as though she should care only of getting married, having children and moving to the suburbs. But after a chance meeting with Marilyn Monroe in the story, who tells Everleigh, "Get yourself a passion and no one can boss you around," my heroine chases after her dream of being a photographer.
I'm a firm believer that no one should let age (or self-limiting beliefs) stop them from following a pipe dream. People make all sorts of funny rules for themselves, which can stop us from pursuing something new, whether it's pickle ball or picking a new career. Maybe it's a trip you tell yourself you shouldn't take or a shop you tell yourself you shouldn't open. Don't stop yourself from trying new things. When I flexed a new muscle and wrote this book, I felt like I'd reinvented myself in the best of ways. And now, I feel like the luckiest girl in the world getting to write novels as a living. My next one, All The Summers In Between, comes out next summer 2024!
Praise for On Gin Lane and Brooke Lea Foster
"Pressured to become a society wife by her wealthy parents in 1957, Everleigh yearns for a career in photography—and slowly grows bolder. Her journey captures the excitement and trepidation of women forging a new era." —People

"If you're looking to dive into historical fiction this summer, look no further than Brooke Lea Foster'sOn Gin Lane." —Town & Country

"Engaging story that pairs a strong female protagonist's self-discovery with vivid descriptions of both setting and characters throughout." —Booklist

"Foster expertly builds out the various characters, revealing the ugly truths hidden by their wealth and social status. This story of a young woman's self-discovery captivates." —Publisher's Weekly
Chico's Book Club
Look for updates on Chico's Book Club virtual events on our Instagram, Twitter, and Facebook, and the Chico's blog. Plus, check, back each season for a new book club pick. Next up: our fall selection. Happy reading!
How to Start Your Own Book Club Chapter
The best part of Chico's Book Club is discussing each pick with your friends and family! If you want to start your own book club chapter—whetherin-personorvirtual —follow the tips below.
In-Person
In-Person meet ups are the traditional way to enjoy a book club. They're still fun and popular as ever!
The first step is the easiest: pick your book! Thankfully, we've helped out with this one. Grab your copy of On Gin Lane by Brooke Lea Foster!

Next, choose a location. Some of the best places for book club meets ups are some of the most familiar places, like your living room. Otherwise, think about some public settings that would also work, like public library meeting rooms or quiet coffee houses.

Now it's time to gather some members! It's said that the best number for a book club is about 8, but you can push it to about 15. A good way to recruit members is to in to invite 3 – 5 people, and then ask each person to invite a couple of friends. Remember, too few members could stunt the conversation and too many members may make meetups too long.

At this point, you can arrange your first meeting. In this first meetup, set up some basics, like the permanent meeting time, date and location, how the book club will run, and maybe even some goals for the book club.

If you need help getting started with discussion topics, try the

On Gin Lane

Reading Guide from the publisher.

You're all set! Send out meeting date reminders to all the members, a purchase link to the book club pick, and get reading
Virtual
Virtual meetups have become more common, especially with the advent of digital tools that make it easier to connect. Plus, most of the in-person methods still apply, like choosing a book and inviting members.
Once you have your book club pick and your members, start a Facebook group and invite all your members. Here, members can post the reading schedule, establish topics, and discuss the book.
Next, decide on which members will moderate the Facebook group. A moderator has certain administrative privileges on the Facebook group that can help make things run more smoothly. For example, moderators can post pre-written questions to get the conversation started, as well as make sure the discussion stays on track—and that everyone is being respectful. One suggestion is to have book club members take turns moderating, that way everyone has a chance at the role.
At this point, try to create some timelines for when discussions will take place. In traditional in-person meetups, everyone would know when to meet and what should bereadto participate in the discussion. The same should be true about a virtual meeting. Decide when discussion topics will be posted, what they'll be, and what should be read. That way, everyone stays on the same page—literally!
If you'd like to go the extra mile, try setting up virtual video discussions. Tools like Google Hangout offer about 1 hour of free video chats with a small group. As a supplement to online discussions, consider hosting a few video call meetings to help the group get to know each other. Pro tip: create some icebreaker games for each video call to help folks get comfortable.
If you're still looking for some additional help getting your chapter of the Chico's Book Club started, use this checklist from Random House.