Every season, Chico's recommends a bestselling book that connects with your lifestyle, expands your horizons, and excites the senses. The fall selection is Mrs. Porter Calling by AJ Pearce.
From the author of the bestselling "jaunty, heartbreaking winner" (People) Dear Mrs. Bird comes a charming and irresistible novel featuring journalist Emmy Lake as she fights for her readers, her friends and her found family in London during World War II.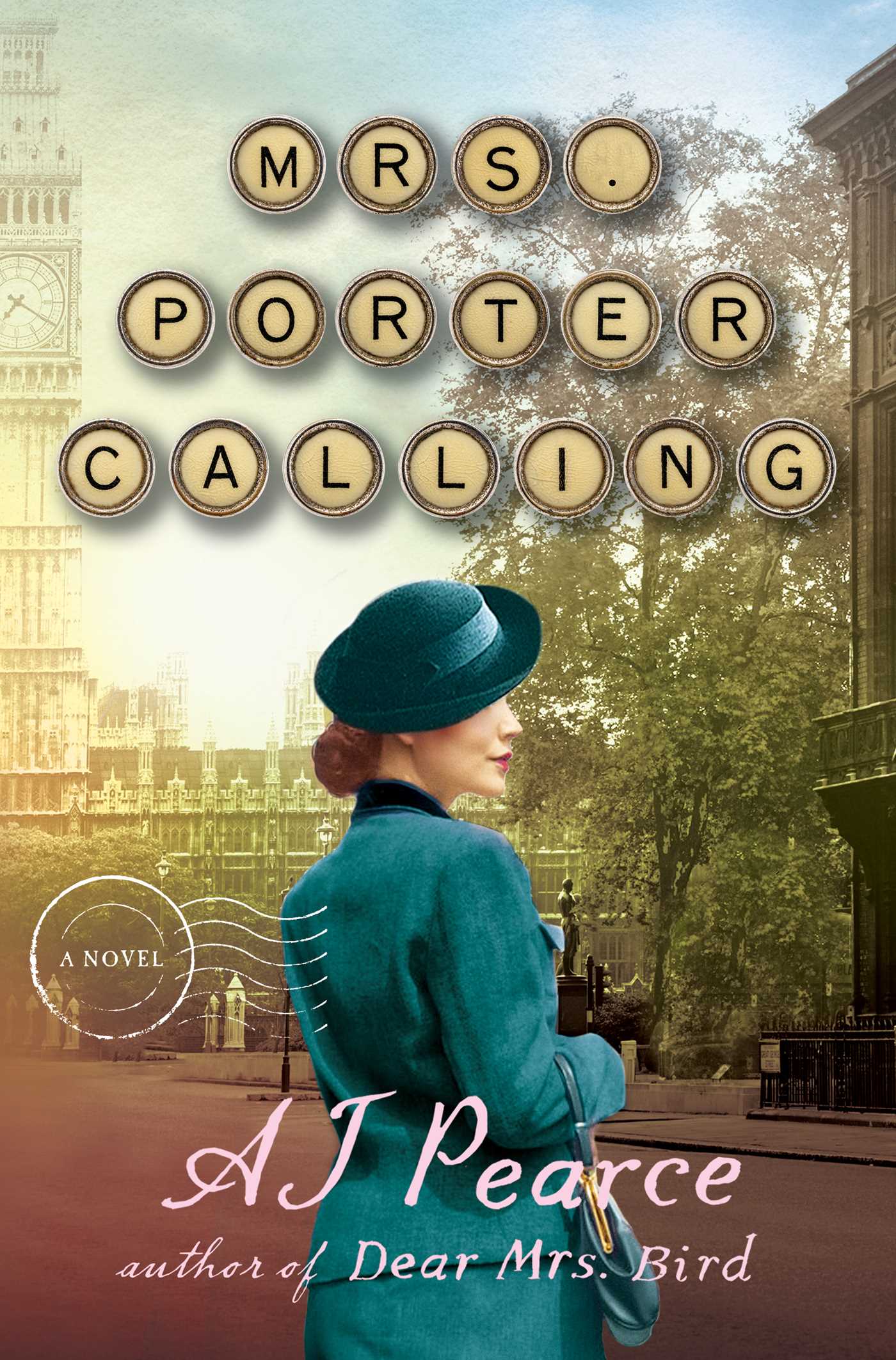 About Mrs. Porter Calling
London, 1943. Twenty-five-year-old Emmy Lake is doing her part in the war effort by spearheading the hugely popular "Yours Cheerfully" advice column in Woman's Friend magazine. The postbags are full, Emmy's guidance offers much needed support to her readers, and Woman's Friend is thriving. Cheered on by her best friends Bunty and Thelma, and resolute in the absence of her husband who is fighting in the army, Emmy is dedicated to helping women face the increasing challenges brought about by over three years of war.But Emmy's world is turned upside down when glamorous socialite, the Honorable Cressida Porter, becomes the new publisher of the magazine, and wants to change everything about it. Aided by Mrs. Pye, a Paris-obsessed fashion editor with delusions of grandeur, and Small Winston, the grumpiest dog in London, Mrs. Porter fills the pages with expensive clothes and frivolous articles about her friends. Worst of all, she announces that she is cutting the advice column and leaving the readers to fend for themselves. Her vision for the publication's future is dreadful and Emmy is determined to fight back. Emmy and her friends must save the magazine they love, but when personal tragedy strikes, can they find a way to do so while juggling the very real implications of life in war-torn London? Perfect for book clubs and fans of The Paris Library and Lessons in Chemistry, Mrs. Porter Calling is a story about women coming together. Set during World War II but inherently resonant with how we choose our families today, Pearce's signature combination of laugh-out-loud funny and heartbreakingly sad storytelling delivers a feel-good tribute to the strength of friendships. This stand-alone novel with its much-loved continuing characters is the perfect tonic for our times.
About the Author: AJ Pearce
AJ Pearce grew up in Hampshire, England. She studied at the University of Sussex and Northwestern University. Her collection of over 800 vintage women's and news magazines is the inspiration for her series The Emmy Lake Chronicles, which includes Dear Mrs. Bird, Yours Cheerfully, and Mrs. Porter Calling. She lives in the south of England.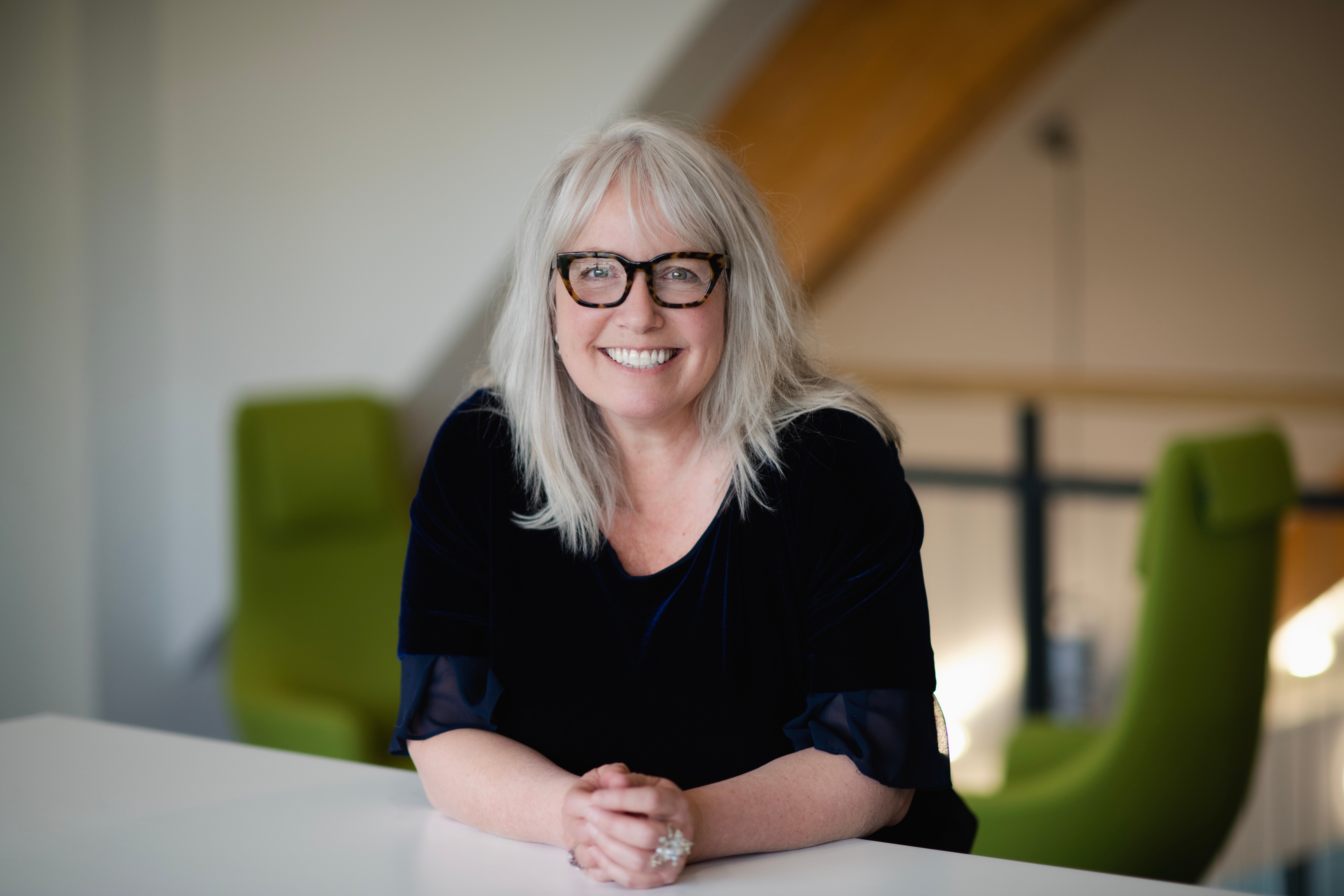 Praise for Mrs. Porter Calling and AJ Pearce
"Immersive... Pearce enhances the [story] with lively characters, showing how they find joy in simple pleasures and humor in the face of loss." —Publishers Weekly"Delightful…with liberal amounts of pluck, compassion, and the day-to-day details of wartime life in London…For readers who love plucky heroines or World War II fiction – or who just need encouragement to keep going in tough times – Mrs. Porter Calling is just the thing." —Shelf Awareness"Clear a space on the shelf reserved for your favorite comfort books. Mrs. Porter Calling is the rare novel that manages to be deep as it is delightful. Funny, endearing, heartbreaking, and uplifting — it's a thoroughly entrancing story about friendship, work, and finding the best in life, even during the worst of times." —Nina de Gramont, author of The Christie Affair"Both endearing and amusing. While the realities of war are not ignored, the focus of this heartwarming story is on how these people meet their difficulties with optimism and determination and move forward knowing that they are not alone." —Booklist
Chico's Book Club
Look for updates on Chico's Book Club virtual events on our Instagram, Twitter, and Facebook, and the Chico's blog. Plus, check, back each season for a new book club pick. Happy reading!
How to Start Your Own Book Club Chapter
The best part of Chico's Book Club is discussing each pick with your friends and family! If you want to start your own book club chapter—whetherin-personorvirtual —follow the tips below.
In-Person
In-Person meet ups are the traditional way to enjoy a book club. They're still fun and popular as ever!
The first step is the easiest: pick your book! Thankfully, we've helped out with this one. Grab your copy of Mrs. Porter Calling!
Next, choose a location. Some of the best places for book club meets ups are some of the most familiar places, like your living room. Otherwise, think about some public settings that would also work, like public library meeting rooms or quiet coffee houses.
Now it's time to gather some members! It's said that the best number for a book club is about 8, but you can push it to about 15. A good way to recruit members is to in to invite 3 – 5 people, and then ask each person to invite a couple of friends. Remember, too few members could stunt the conversation and too many members may make meetups too long.
At this point, you can arrange your first meeting. In this first meetup, set up some basics, like the permanent meeting time, date and location, how the book club will run, and maybe even some goals for the book club.If you need help getting started with discussion topics, try the Mrs. Porter Calling Reading Guide from the publisher below.
You're all set! Send out meeting date reminders to all the members, a purchase link to the book club pick, and get reading
Virtual
Virtual meetups have become more common, especially with the advent of digital tools that make it easier to connect. Plus, most of the in-person methods still apply, like choosing a book and inviting members.
Once you have your book club pick and your members, start a Facebook group and invite all your members. Here, members can post the reading schedule, establish topics, and discuss the book.
Next, decide on which members will moderate the Facebook group. A moderator has certain administrative privileges on the Facebook group that can help make things run more smoothly. For example, moderators can post pre-written questions to get the conversation started, as well as make sure the discussion stays on track—and that everyone is being respectful. One suggestion is to have book club members take turns moderating, that way everyone has a chance at the role.
At this point, try to create some timelines for when discussions will take place. In traditional in-person meetups, everyone would know when to meet and what should bereadto participate in the discussion. The same should be true about a virtual meeting. Decide when discussion topics will be posted, what they'll be, and what should be read. That way, everyone stays on the same page—literally!
If you'd like to go the extra mile, try setting up virtual video discussions. Tools like Google Hangout offer about 1 hour of free video chats with a small group. As a supplement to online discussions, consider hosting a few video call meetings to help the group get to know each other. Pro tip: create some icebreaker games for each video call to help folks get comfortable.
If you're still looking for some additional help getting your chapter of the Chico's Book Club started, use this checklist from Random House.
Mrs. Porter Calling Reading Guide
This reading group guide for Mrs. Porter Calling includes discussion questions and ideas for enhancing your book club. The suggested questions are intended to help your reading group find new and interesting angles and topics for your discussion. We hope that these ideas will enrich your conversation and increase your enjoyment of the book.
Topics & Questions for Discussion
1. Emmy recognizes the importance of staying cheerful as the country, and her husband, faces the war. How does Emmy find the strength to remain optimistic? How do you imagine you would have fared in this time period?
2. While Charles is away, Emmy sends him a letter "almost every day" (5), even though they aren't always delivered. If Charles were able to write daily—and not have his letters censored—what do you think he'd tell Emmy about his experiences? Do you imagine other men in his unit received letters with the same frequency?
3. When it's announced that Mrs. Porter will be the new publisher, Emmy is excited, especially about the prospect of a woman in a leadership role. Do you think the war gave women a better opportunity to achieve career success? If so, in which fields do you think this is and in which is it not true?
4. When Mrs. Porter arrives, she quickly makes changes, starting with the décor. What changes did Mrs. Porter make that improved the magazine and the working conditions there? Compare those with the changes she made that, in Emmy's point of view, made the publication worse.
5. The book emphasizes the necessity of everyone doing their part during a crisis. What might you have been doing to help during such a turbulent time?
6. Emmy asks: "Is it better to always be truthful to your husband, or to lie through your teeth so he doesn't worry about something he can do nothing about" (118). How would you respond to this question? Is honesty always the best policy?
7. Examine the different types of relationships—romantic, familial, and platonic—throughout the book. How do these relationships shift throughout the story? Which ones are strengthened and which are weakened throughout the narrative?
8. Guy makes "efforts to be delightful with Mrs. Porter" (146). Does treating her with kindness prompt her to treat the staff better? Or could it somehow validate her behavior?
9. Thelma and Emmy leaf through American magazines and are amused by the different colloquialisms and terms throughout—how Americans say salad dressing instead of England's salad cream, and the two women laugh at a bra advertisement's: "Superb bosom contours guaranteed" (159). What British sayings did you enjoy in the book?
10. When the news of the Whitehall Cinema bombing is announced, Guy "put[s] on a front with the children" (223). Discuss whether you think it is possible to protect children from difficult news during wartime, or any time. How can we best support children through traumatic loss?
11. Imagine the future for Emmy, Bunty, and all their friends as the war continues. How do you think they might fare in the next installment of AJ Pearce's Emmy Lake Chronicles?
Enhance Your Book Club
1. Queue up this playlist of wartime songs to set a 1940s vibe for your book club meeting: https://open.spotify.com/playlist/011EIgrffYV47nTqfypbil
2. If Mrs. Porter Calling has piqued your interest in vintage magazines, author AJ Pearce suggests keeping an eye out in thrift stores or searching on eBay, where she has found hundreds of magazines from the era for her collection. If you already own some, bring them to the book club meeting.
3. Wartime snacks! The recipes in AJ's novels are inspired by those she has found in old magazines and cookbooks. If your book club usually has snacks, find some ration-friendly recipes online, from rock cakes to cookies similar to the oatmeal buttons Bunty makes for Thelma in Mrs. Porter Calling.
4. AJ Pearce says that one of the nicest things about meeting readers is when they tell her about their own family's involvement in World War II. If people in your book club are happy to share stories or memories handed down to them, invite them to share.
5. What are your favorite films or television series about World War II? If the Emmy Lake Chronicles were a series or film, who would you cast as the main characters?