Summer Fashion
Summer is right around the corner! Before too long, summer days and nights filled with sunshine, BBQs, and fireflies will be here. That's why it's the perfect season to refresh warm weather looks, from shorts to skirts, from casual dresses to fashion tops.
Need help finding must-have summer fashion pieces? From prints to fabrics, shoes to jewelry, every day to special occasion—we've built a summer style guide that makes it simple to craft eye-catching looks.
Plus, get fashion advice from an expert! Melly, Head of Design at Chico's, offers her recommendations for the perfect pieces from the season's most exciting debuts. Let's talk about summer's must-have prints, fabrics, accessories, and details!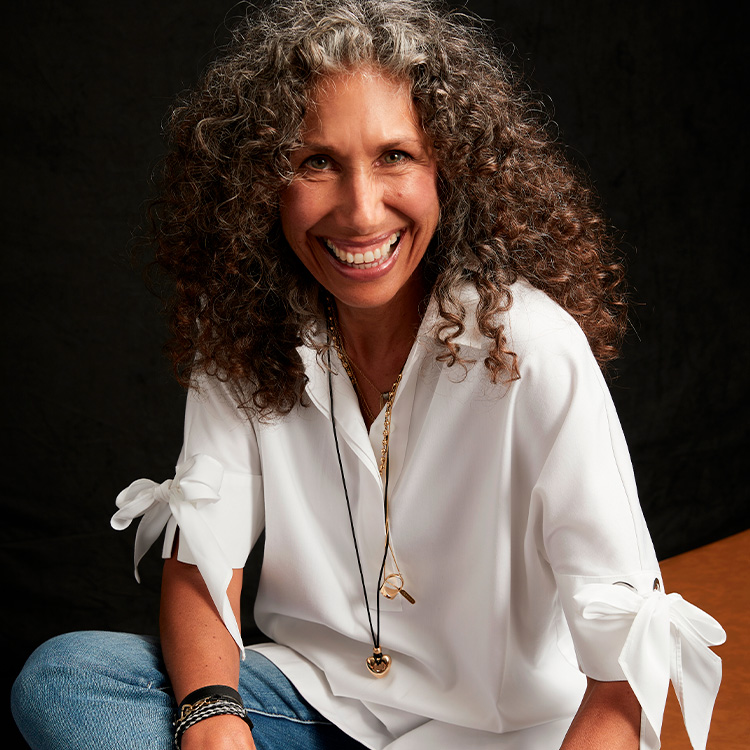 Summer Colors
Summer colors are everywhere. Look at the flowers and foliage, the sea life and the sunset—it's easy to see where designers get their inspiration!
One of the benefits of summer is the variety of lovely colors available. Bright, rich colors one of the markers of the season. In 2023, warm pinks are being swapped for soft pastels by a lot of designers. Choosing one gorgeous color to build a column of color outfit is big this summer. That's great, because column dressing has a lot of benefits, including slimming effects.
For a standout column of color summer look, Melly recommends wearing Chico's Woven Ruffle Blouse and Tiered Maxi Skirt. Both pieces come in a vivid botanic berry pink that are an exact color match for each other. Plus, the top is made from cotton blend stretch material that is perfect for summer, and the skirt is made from sumptuous Sea Island Polyester, outfitted with a smocked waist for superior comfort.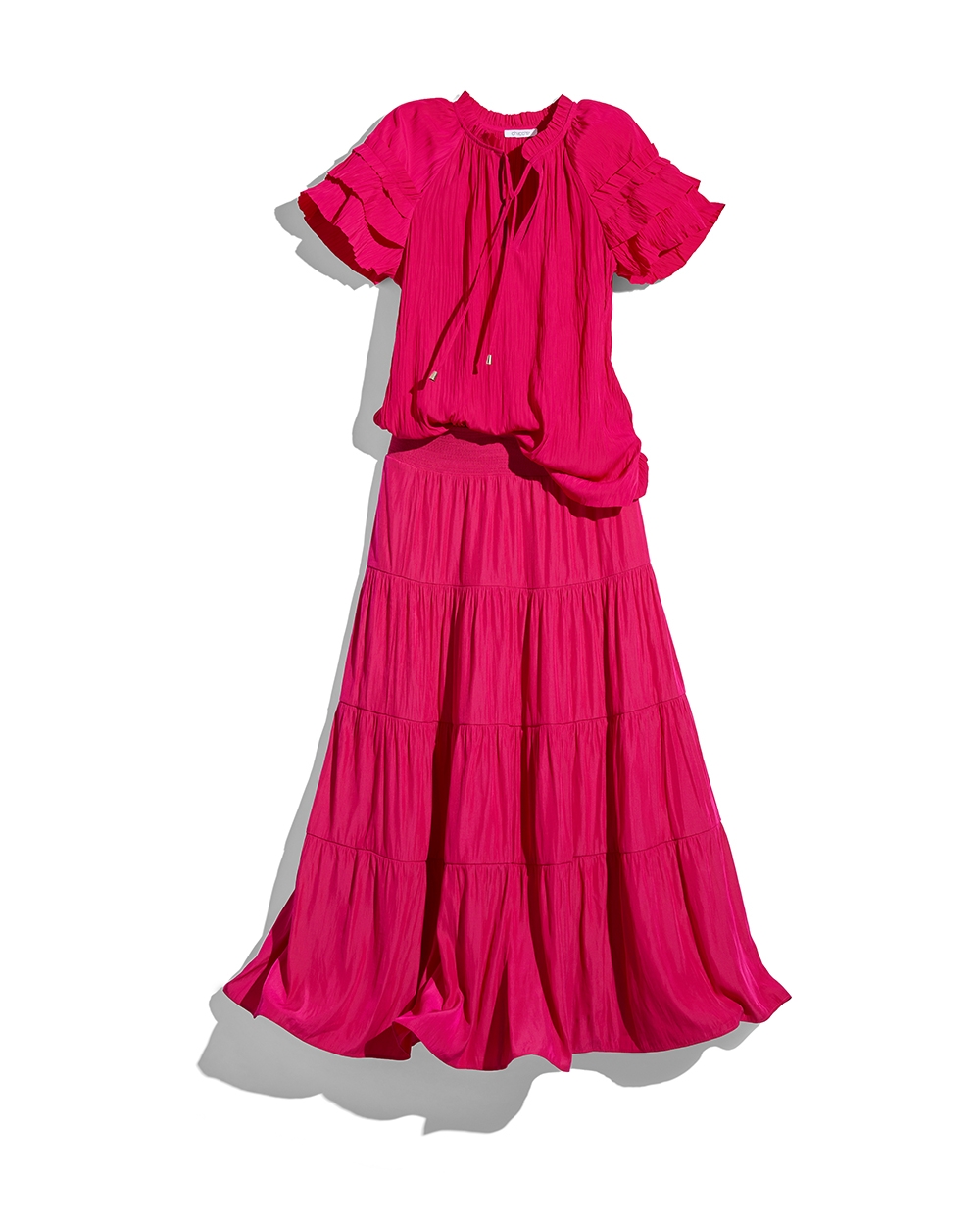 Summer Fabrics and Prints
Let's look at the fabrics and prints that are this season's hits. Classic cotton fabrication is our pick for this summer. Also, we're in love with details that modern classic prints, like ikat.
Cotton for All Occasions
There's not much competition when it comes to summer fabrics. Cotton is the clear winner, considering how breathable and lightweight it is. A classic cotton top is always something everyone should have on hand for summer style, but it doesn't end there.
Dresses, pants, shorts—so many styles can have a cotton fabrication. Plus, cotton is a great material to blend with others, especially to provide more stretch to the fabric. Poplin is a cotton blend stretch material that's soft and lightweight, making it perfect for summer. However, cotton also can be perked up with a bold print.
Stylish Prints
Speaking of textured fabrics, they're one of the season's newest stars. Details that provide texture can be perfect for fashionistas who want to get the textured look without having to sacrifice comfort. Some textured fabrics, like crinkle, gauze, or crepe, have a soft hand feel, but others can be a bit scratchy on the skin.
Speaking of prints, ikat print is a classic that's making a comeback this summer. Prints that provide striking style can be perfect for fashionistas who want that wow factor. To get in on this summer fashion trend, Melly recommends going with Chico's Ikat Tiered Maxi Dress. This cotton dress features an eye-catching ikat print in primordial forest green, making it just right for the summer styling.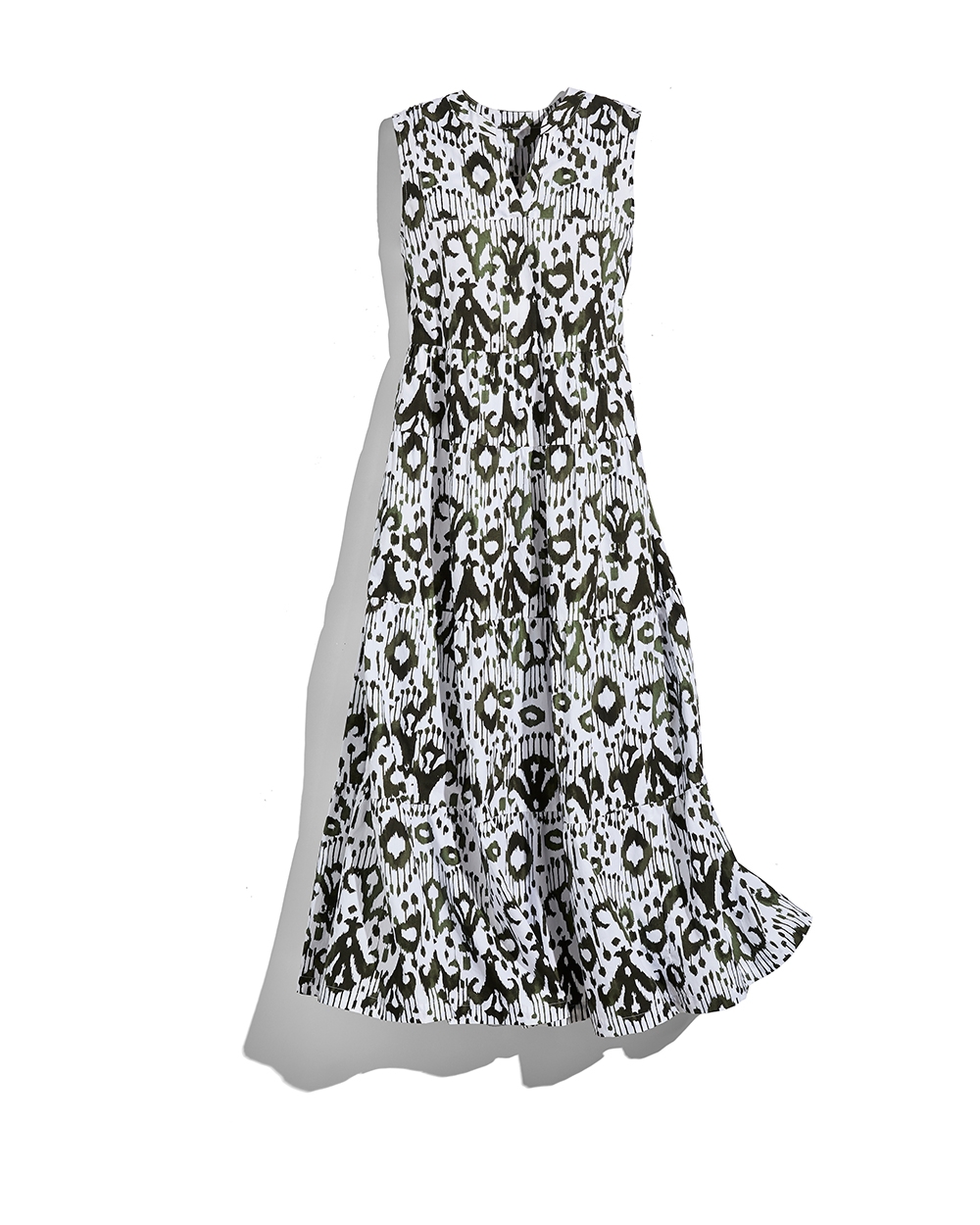 Shoes and Accessories for Summer
Summer is one of the best times to refresh shoes and accessories. No more boots or scarf necklaces. It's time for heeled sandals and colorful bracelets.
Shoes for Summer
When it comes to complementing summer style, sandals reign. Lace-up, thong, t-strap, mules—they're all fair game for 2023 summer styling. This summer, fashion sandals with details are making a splash.
Maybe it's because they have crossover style appeal that can be styled with pretty much anything—jeans, pants, dresses, or skirts. When it's put that way, it sounds like sandals with details are a winning choice for summer fashion overall.
That's why Melly loves Chico's Fringe Beaded Sandals. Available in black and tan, these fashion sandals can be styled for summer days or summer nights, from al fresco brunches to drinks with the neighbors.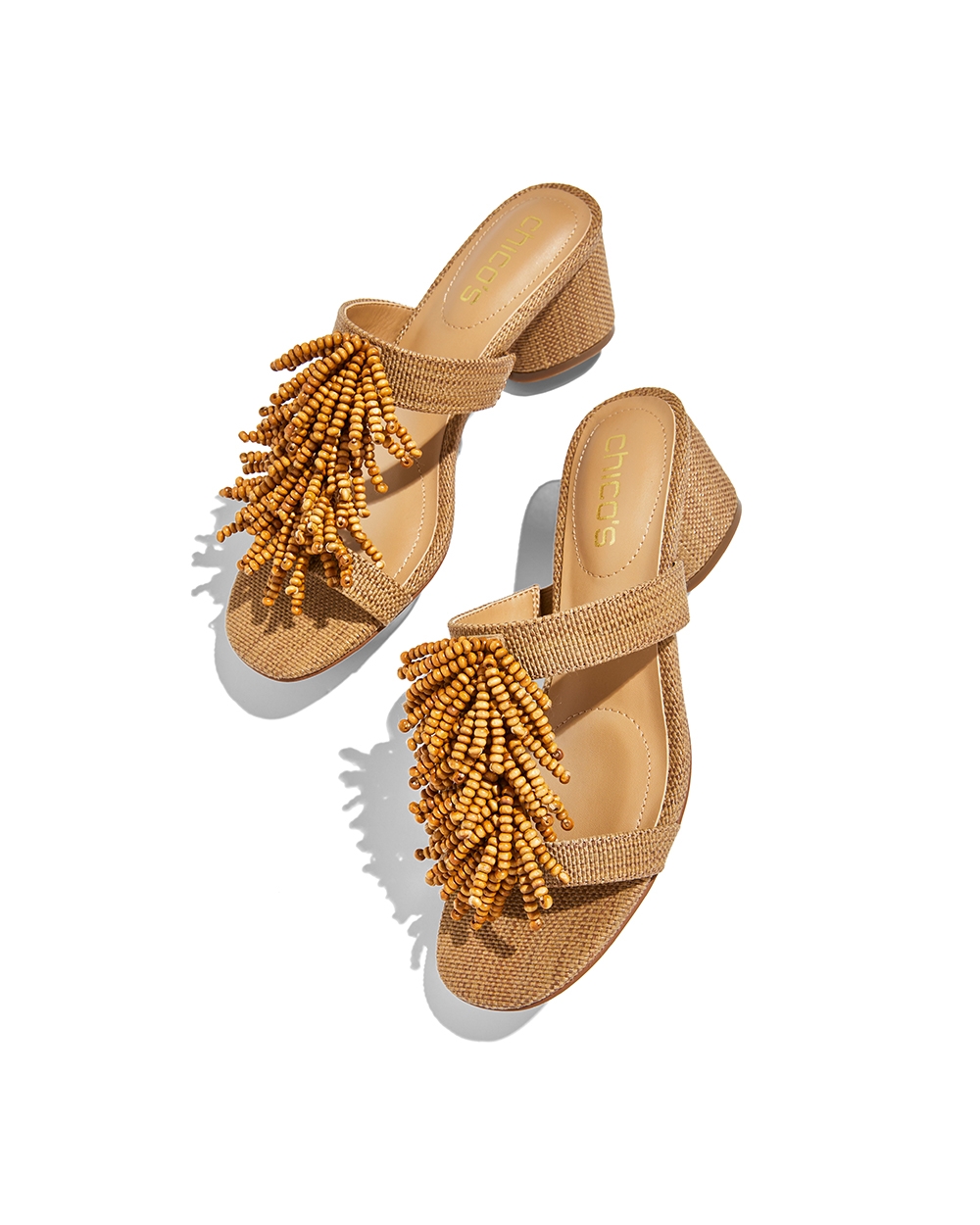 Summer Accessories
Put away those earmuffs because it's time to bring out the summer earrings. Bold, colorful styles are the summer's most popular pieces. Whether for every day or special occasions, stacking beaded stretch bracelets in different colors can add an element of fun to summer outfits.
To complement monochromatic summer fashion, Melly loves Chico's colorful stretch bracelets for all-occasion summer styling. They stack together easily, and add so much vibrancy to day and night looks.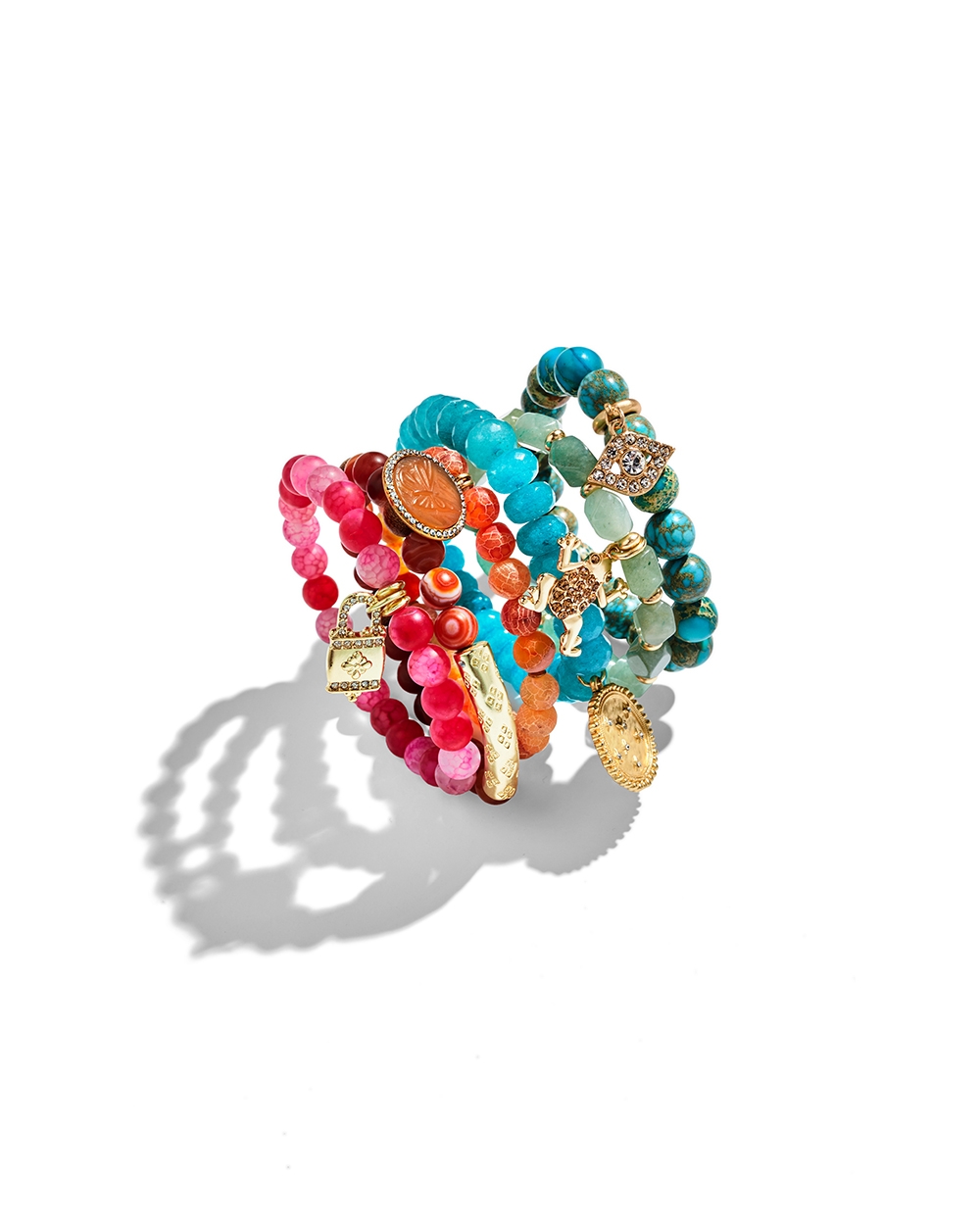 No summer accessory collection is complete without a reliable pair of sunglasses. Whether for everyday or vacation wear, a pair of neutral and black sunnies are a must. Choose a classic shape that never goes out of style, like cat eye. Plus, be sure to get a pair that has significant UV protection to protect your eyes from the bright summer sun. Melly loves Chico's Tort Sunglasses since they match with so many looks, and they offer 100% UV protection.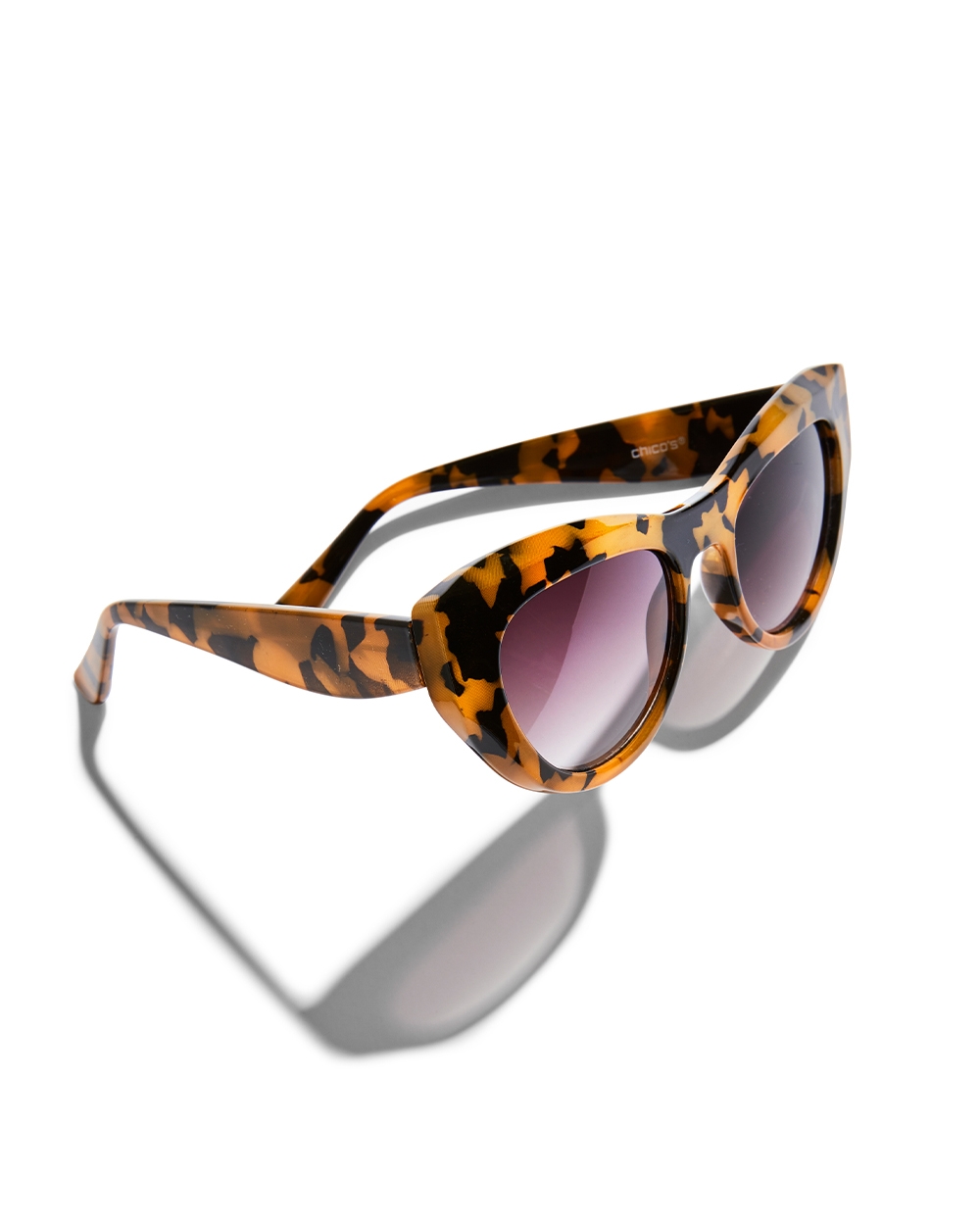 Summer Style, Simplified
Once you know the fundamentals, picking out new clothes, shoes and accessories for summer is fun and simple. This season, it's all about prints, fabrics, and details. Shop Chico's for the latest in summer fashion. For more tips on summer fashion styling, check out suggestions for what to wear where: